Tisha Campbell Turns 52 — See What the Actress Is Thankful for on Her Birthday
Tisha Campbell rang in her 52nd birthday with a big heart and a whole lot of love for her sons, Ezekiel and Xen Martin, the greatest gifts she has ever been blessed with.
Tisha Campbell has many things to be grateful for and that includes her two sons, Ezekiel and Xen Martin. On her 52nd birthday, the mother-of-two shared how much they mean to her. 
Taking to Instagram, Campbell shared that she celebrated her birthday in a low-key way with her sons. It was a pretty emotional and intimate day for the actress because she got to spend the day the way she wanted to with the people who matter the most.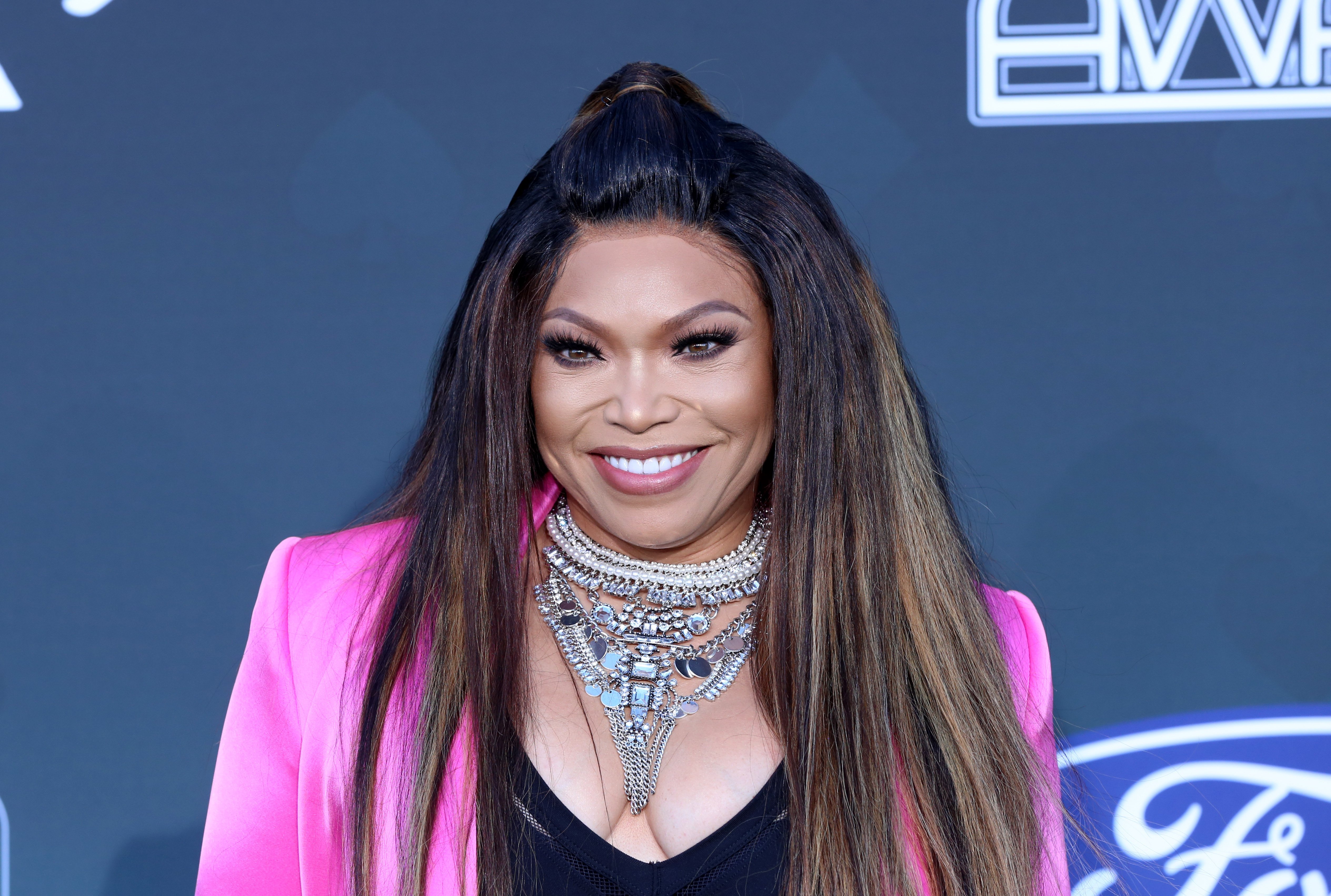 SOURCE OF HER STRENGTH
Campbell went on to share how Ezekiel and Xen have helped her push past adversities and challenges that she never thought was possible to overcome. She further wrote:
"Even Covid isolation brought the three of us revelations, discovery, truth, and made us closer than we could ever conceive."
The actress was thankful for her sons on her birthday and she made sure that she let the world know. Along with the touching message, she shared a photo of herself holding her boys close as they admired the sunrise.
Campell shares her two sons with her ex-husband, Duane Martin.
A SURPRISE FROM HER BROTHER
The photo was taken by her brother Stan and he shared it on his Instagram as well. He revealed that he traveled to L.A. to surprise his sister. He also shared a video that gave a glimpse into the surprise they had planned for Campbell. 
The birthday girl was evidently surprised as she walked into a beautiful hall where her loved ones awaited her. Soft music played in the background as someone exclaimed "surprise." Campbell could not contain her joy as she screamed and clapped her hands with joy.
XEN JOINED COLLEGE EARLIER THIS YEAR
Despite the pandemic, this year has been pretty special for the "Martin" star. Towards the end of February, she celebrated her son Xen after he got accepted into the college he always dreamt of joining. 
She cried tears of joy after hearing the happy news. Xen, who lives with autism, continues to exceed her dreams and hopes. According to her, he wants to be independent and does not want to depend on anyone. 
DIVORCE WITH DUANE MARTIN
Campell shares her two sons with her ex-husband, Duane Martin. She filed for divorce after over two decades of marriage in 2018. They initially separated on December 24, 2018. 
Citing irreconcilable differences, Campbell requested joint custody of their sons and requested that Martin pay her an undisclosed amount of spousal support. She is currently thought to be single.