Milo Ventimiglia Is 43 and an Eligible Bachelor — Glimpse into His Personal Life
"Heroes" actor, Milo Ventimiglia, has never been married in his lifetime. At 43, the never-married icon upholds his bachelorhood, and is not worried about not wanting to start a family or have his own kids anytime soon.
Actor Milo Ventimiglia has all it takes to qualify as the most eligible bachelor in Hollywood: the looks, the sculptured body, the fame, and a blooming career. Despite all his remarkable qualities, Ventimiglia remains unmarried and has no children.
While many have tried to come up with different speculations to back his commitment to bachelorhood, the star seems unbothered. These days, he spends his life chasing after his dreams, growing his career, and enjoying his romantic life to the fullest.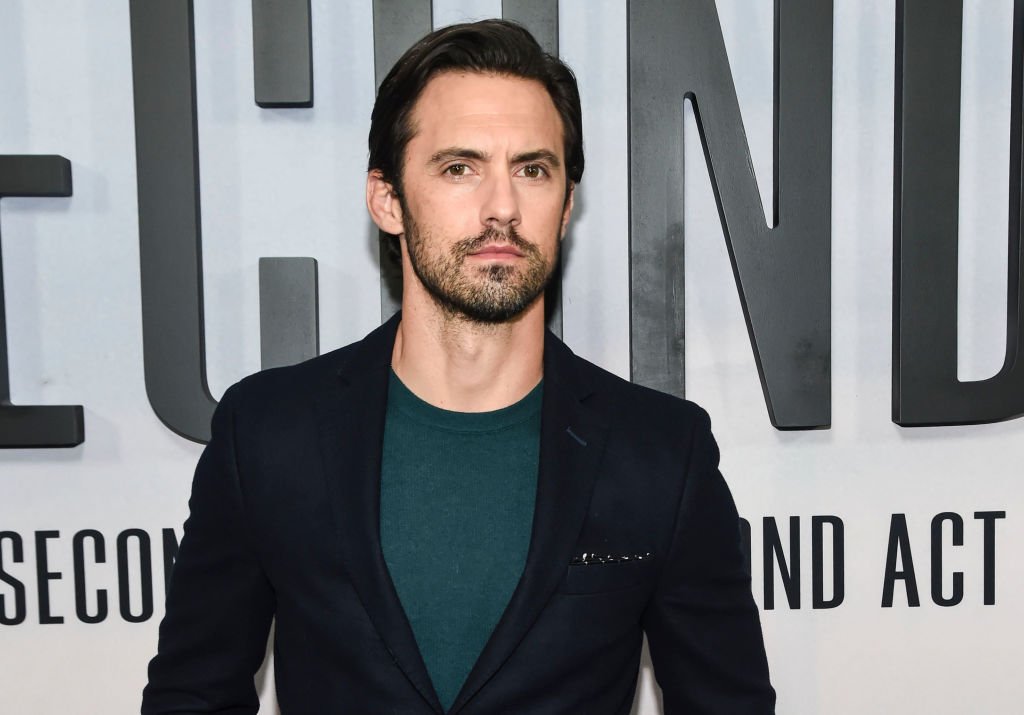 WHO IS MILO VENTIMIGLIA DATING?
With a dating history comprising actresses Alexis Bledel and Hayden Panettiere, Ventimiglia's singleness creates more concern. 
When asked about the influence of his character, Jack Pearson, on his fatherhood dreams, the actor confirmed that the show in no way made him want to have kids.
Milo Ventimiglia's last known girlfriend was marketing coordinator Kelly Egarian, who he began dating in 2017. The world got a whiff of their romance when the pair graced the 2017 Emmys side-by-side.
Although the star has strived to keep his romance private, the media is content-feeding off his supposed relationship with Egarian. Available details about the 43-year-old's love interest described her as a marketing coordinator for fashion designer Stella McCartney. 
There are no pointers suggesting Milo Ventimiglia and Kelly Egarian are still an item. However, having no evidence debunking the claims, it is safe to assume the sweethearts are going strong.
MILO VENTIMIGLIA'S PAST RELATIONSHIPS
The "This Is Us" actor has a history of dating his co-stars, a pattern he vowed never to repeat. Before making his life-changing decision to avoid the trend because "the job wears on you," as did relationships, he lived his best Hollywood days.
ALEXIS BLEDEL AND MILO VENTIMIGLIA
Shortly after starring on "Gilmore Girls," Ventimiglia began dating co-star Alexis Bledel, who played his character's love interest, Rory.
The pair started their romance in 2002 and kept it afloat for four years. Sources revealed the duo were discussing wedding plans.
However, just when fans anticipated the wedding bells, they received news of the couple's split. The reason behind Milo Ventimiglia and Alexis Bledel's break up remains unclear.
MILO VENTIMIGLIA AND HAYDEN PANETTIERE
In 2006, right after his split from Bledel, Ventimiglia kicked off a relationship with his fellow "Heroes" star, Hayden Panettiere. They met on set while filming the NBC superhero series, with Ventimiglia playing the lead role, Peter Petrelli. 
Milo Ventimiglia and Hayden Panettiere sustained their romance for three years, before their eventual separation in 2009. Various media outlets reported that the twosome broke up because they led different lifestyles.
RUMORED RELATIONSHIP WITH DIANE GUERRERO
In October 2019, Ventimiglia became linked to "Orange Is The New Black" star, Diane Guerrero. Rumors of their romance hit the media after the two were spotted on a date in a Mexican restaurant in Beverly Hills.
News outlets reported that the two could barely keep their hands off each other during their outing. Neither of them confirmed the dating speculations, which eventually turned out to be just a rumor.
OPINION ABOUT HAVING KIDS
Since assuming his breakthrough role as Jack Pearson on "This Is Us," Jack Ventimiglia has proven himself one of the best on-screen fathers and husbands. Notwithstanding his portrayal of father goals in the series, the icon's take on fatherhood in real life is quite different.
When asked about the influence of his character, Jack Pearson, on his fatherhood dreams, the actor confirmed that the show in no way made him want to have kids. Instead, it made him more eager to appreciate the family he's so far created with his friends.
BIOGRAPHY AND ACTING CAREER
Born in July 1977, in Anaheim, California, Milo Ventimiglia developed an interest in the arts from a young age. At 18, he landed his first role as a gay teenager in "Must Be The Music."
He also landed roles in "The Fresh Prince Of Bel-Air," "Sabrina," and "Opposite Sex," among others. His incredible acting prowess soon earned him bigger gigs, including a major role as Jess Mariano in "Gilmore Girls," which he reprised in the 2016 reboot, "Gilmore Girls: A Year In The Life."
Amid his numerous Hollywood breakthroughs, Milo Ventimiglia's roles in "Hero" and "This Is Us" remain his most notable to date.
Having achieved so much within two decades of his career, the world can't wait to find out which of his past or present leading ladies would end up becoming Milo Ventimiglia's wife.