See Donny and Marie Osmond's Touching Tributes to Their Late Dad in Honor of His Birthday
Two of the Osmond siblings, Donny and Marie Osmond, showed their most profound love for their deceased father, George Osmond, as they shared touching tributes in honor of his birthday.
George Osmond, who passed away in 2007, at age 90, will forever be in the hearts of his loved ones. His kids Donny and Marie, recently went online to celebrate him on his posthumous birthday.
Singer, Donny, shared a black and white throwback photo of the deceased holding him as a baby. George could be seen smiling down at baby Donny who was neatly wrapped in a white blanket.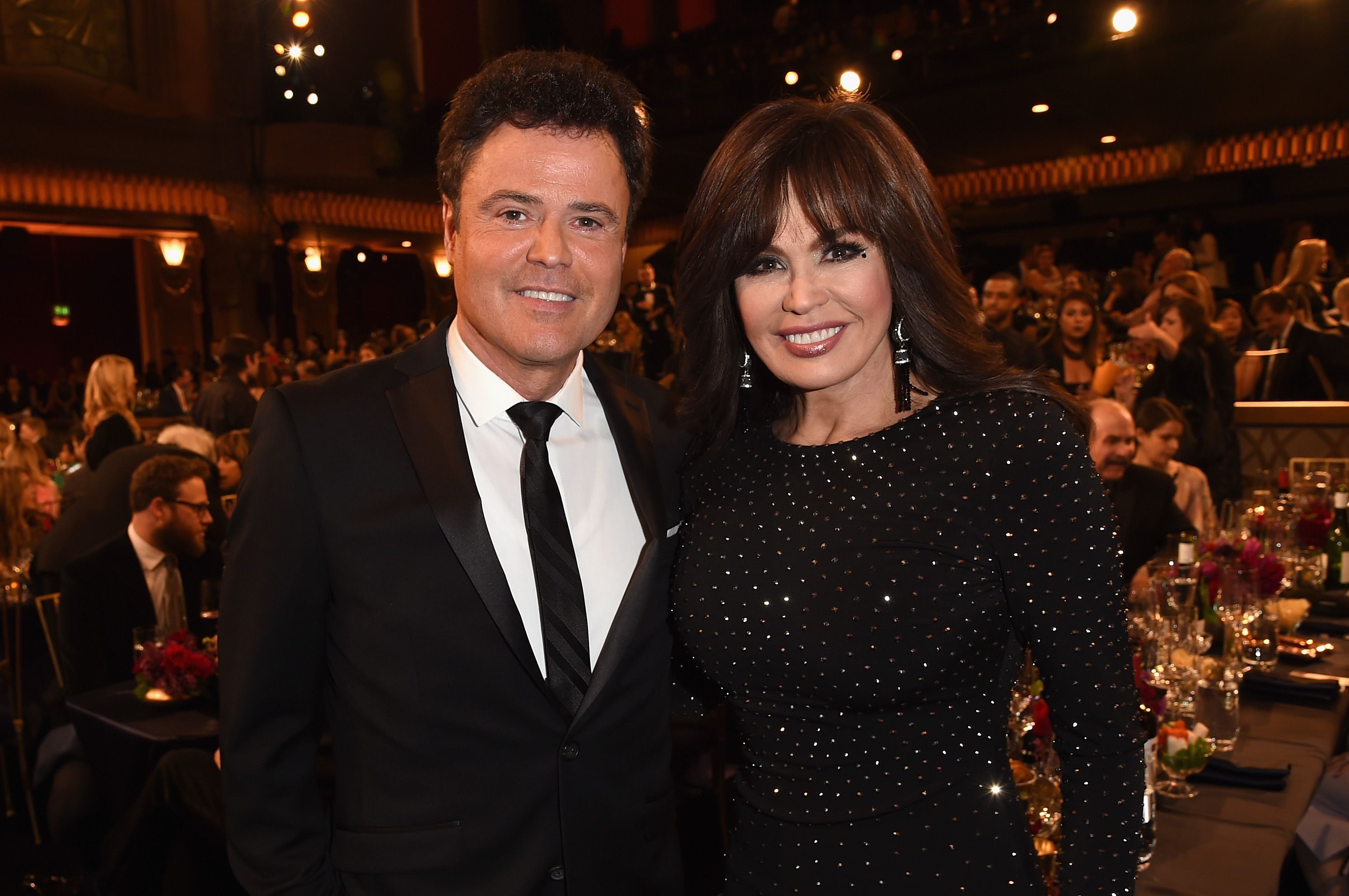 The singer then backed up the sweet photo with an emotional and lengthy write-up. First, he explained his gratitude for having a father of exemplary character and praised his dad for possessing excellent virtues.
Donny mentioned that George was responsible for making him pursue his dreams and concluded by admitting that he misses the deceased. In his words:
"#HappyBirthday to my guiding star and greatest example...Thank you for encouraging me to shoot for the stars...I miss you every day, Father."
Marie, Donny's younger sibling, who is equally a talented singer and songwriter, updated her social media with a throwback image too. Just like her brother, she shared a black and white photo of the deceased cradling her as a baby. 
Interestingly, Marie shares the same birthday with George, so while she posted a heart-melting message in honor of her dad, she added:
"I've always felt so loved and "special" since I am his only daughter! I love you and think of you always on our special day! #Happy Birthday #BestDad."
George's death in 2007 caused his loved ones a great deal of pain. He passed away three years after his wife, Olive, died. 
Despite the tragedy faced by the Osmond siblings, which includes eight boys and a girl, they have continued to stay connected as a family.
Donny and Marie are the closest among their siblings, and fans of the Osmonds will remember that these two appeared on their TV show "Donny and Marie" for a while some years ago.
Still, Marie has managed to have a compassionate heart towards the rest of her siblings, and she has been described as being as loving as their mother. She has also kept on celebrating her dad online occasionally.
Her other siblings, Alan, Merrill, Wayne, Jay, Jimmy, and Tom, are also very talented. In the 90s, they formed the group known as "The Osmond Brothers" with Donny included. Vril, one of the Osmond boys, branched into TV production instead of music. Happy posthumous birthday papa Osmond.