Gal Gadot Confirms She'll Be Playing 'Cleopatra' as Fans Debate Whether She Is Fit for the Role
Gal Gadot is an incredibly talented actress who has shown her worth through several movies in the past. However, a new project she is working on has fans wondering whether she will be able to do justice to the role.
Earlier this week, actress Gal Gadot confirmed that she would be taking on the iconic "Cleopatra" character for an upcoming movie. In an Instagram post, she gave fans some details about it and the progress already made.
The actress's post confirmed that she would be working with director Patty Jenkins on the movie. Both have worked together before, with Jenkins directing Gadot in "Wonder Woman."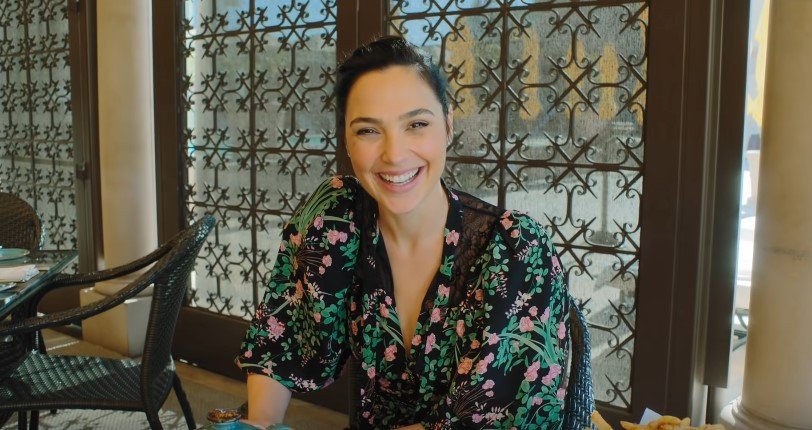 Gadot added that the movie would present Cleopatra, the iconic Egyptian queen, in a way that she hasn't been portrayed before. The focus appears to be female empowerment on this one.
Despite excitement about the project, however, some users have been a tad skeptical about the choice to cast Gadot. Someone said in the comment section:
"I think you're a wonderful actress, but I wish they would have chosen an Egyptian."
Some have also come to Gadot's defense about her role. As a separate Instagram user said in the comment section, Gadot is an accurate choice since she and the original Cleopatra are both Middle Eastern. Others have also counseled that people wait until the movie comes out before criticizing Gadot and her selection.  
While there has been a movie about Cleopatra in the past, a modern remake should be refreshing.
The criticism over Gadot comes from the fact that she is Israeli. Cleopatra, on the other hand, was Egyptian. Many believe that a black actress should have been cast for the role instead.
However, it is usually best to wait until the project is released before making comments about it. If anything, the Israeli actress, Gadot, has shown that she is great at what she does.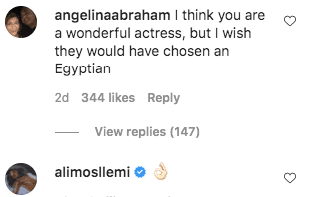 Despite the skepticism over Gadot, the excitement over the new movie is already palpable. Many have praised the announcement since it was made.
Cleopatra is one of history's most conflicted figures. While there has been a movie about Cleopatra in the past, a modern remake should be refreshing.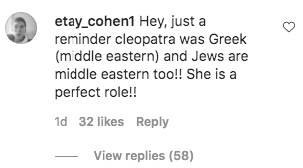 The pairing of Gal Gadot and Patty Jenkins also appears to be a top one. Both women did a great job on "Wonder Woman," and they should bring their A-game here too.
This is also not the first time Gadot will be in the news for negative backlash this year. The actress was criticized for her "Imagine" video, which she made at the beginning of the novel coronavirus pandemic.
Many claimed that celebrities should have been donating to relief efforts and not just talking about a better world. Responding, Gadot explained that she had only good intentions for the video.