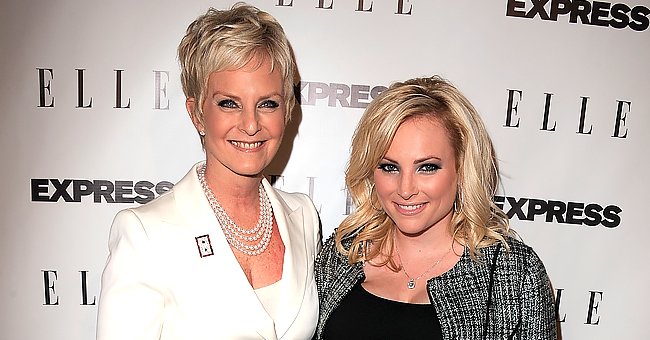 Getty Images
See Meghan McCain's Mother Cindy's Sweet Update on Her Newborn Granddaughter, Liberty
TV show host and conservative political commentator Meghan McCain is currently getting used to life as a mother. Recently, her mother, Cindy, gave some updates on how the journey has been thus far.
Meghan McCain, a co-host on variety talk show "The View," is currently enjoying some of her maternity leave. Her mother, Cindy McCain, filled in for her on an episode of the talk show this week.
Cindy's appearance on "The View" was indeed a refreshing one. While she is a businesswoman, Meghan's mom has also showed that she has excellent television skills.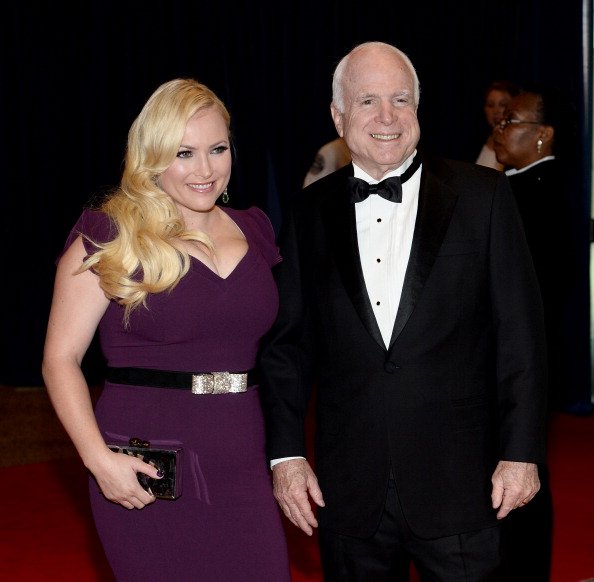 Megan McCain and Senator John McCain at the Washington Hilton on May 3, 2014. | Photo: Getty Images
However, particularly interesting was when Cindy spoke on how Meghan has been doing since the birth of her daughter, Liberty. When asked about how the family was doing, Cindy was more than happy to share her thoughts.
With glee on her face, Cindy explained that the entire family was excited to have a new addition to them, saying she's "beautiful, she's just perfect." The businesswoman added:
"And they're so happy. She's the first little girl in the family, so I'm very excited about that. They're just doing really well."
Joy Behar, a co-host on the show, also chimed in. As she explained, she had seen the baby girl, and there was a lot of resemblance with Meghan. As Behar explained, Liberty is "100 percent a McCain girl." While the co-hosts laughed, she added that Liberty was indeed a beautiful girl.
Meghan has been secretive about the pregnancy, not even sharing any baby bump photos.
Meghan gave birth to Liberty late last month. Her choice to name the little girl "Liberty" is not much of a surprise, as Meghan has always been a patriot at heart.
The conservative political commentator is the daughter of Republican Senator John McCain. They both come from a line of military personnel and have never been shy about expressing their patriotic beliefs.
Cindy's outspokenness is a contrast to her daughter. Meghan has been secretive about the pregnancy, not even sharing any baby bump photos. Addressing her secretive nature, Meghan explained that she had seen several terrible things written about her in the past.
While she can take it, she has become protective of her daughter. The desire to shield Liberty from any negative press coverage made her fiercely private. So, she decided not to post any baby bump photos.
There is a likelihood that she will continue with this secretive tradition for a while, shielding her daughter from the media for as long as she can. Despite not sharing any photos, the family does seem to be very happy at the moment. As Cindy's appearance showed, they are all happy to be together.
Please fill in your e-mail so we can share with you our top stories!