DWTS Alum Brooke Burke Opens up about the Possibility of Marriage with New Love, Scott Rigsby
Actress Brooke Burke opened up on her relationship with Scott Rigsby in an exclusive chat where she talked about the possibility of another marriage and the future of her new romance.
Brooke Burke might be willing to give marriage another try, as she confirmed in her recent interview with Closer Weekly. Burke shared updates on her blissful relationship with Scott Rigsby and she admitted that there might be a marriage in the future. She said:
"We're really happy with the way that our lives are, and I definitely see our future together...I know that we are together in the future."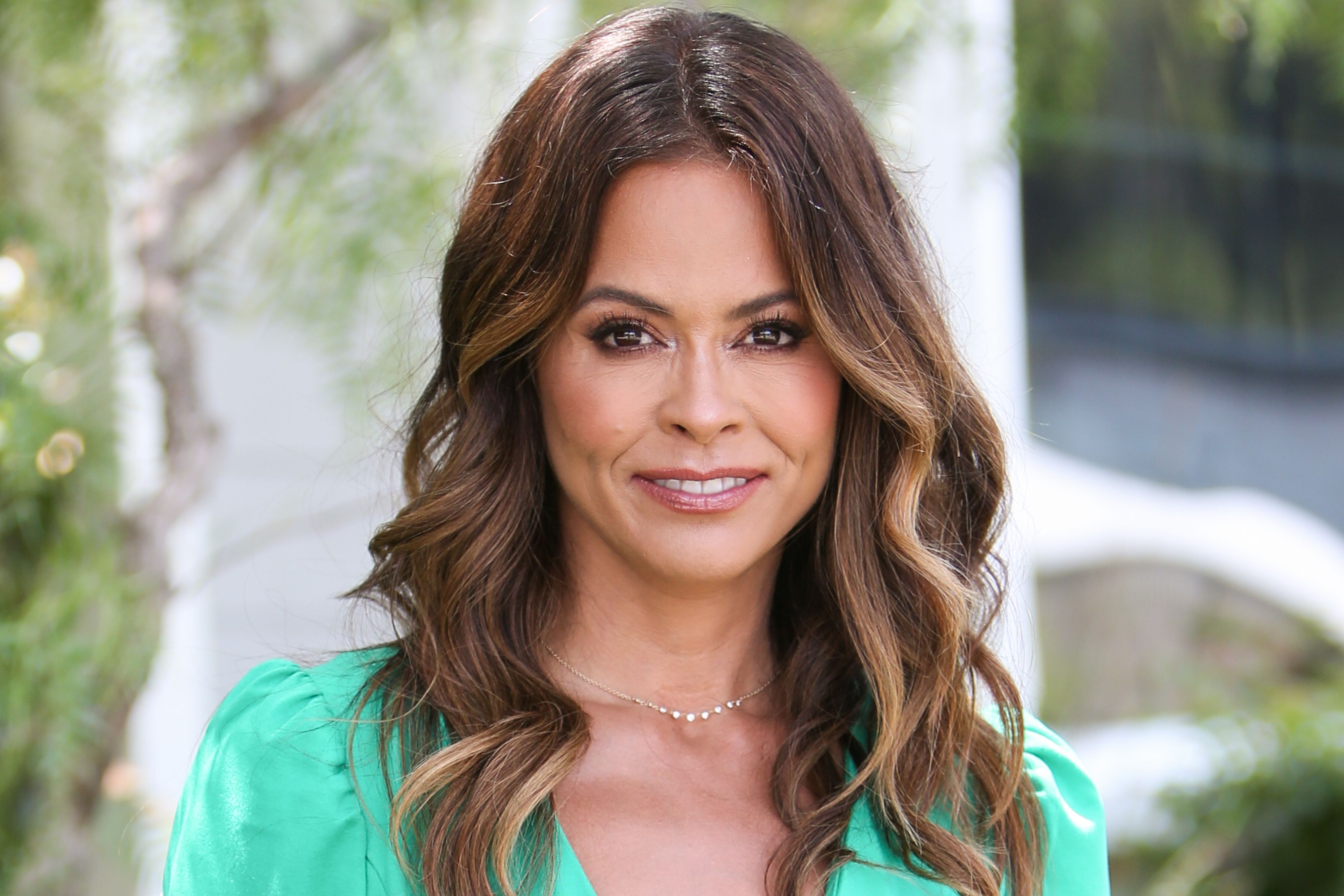 The Hollywood star shared that although she has been through tumultuous times in older marriages, Rigsby changed her perspective by being the right person.
The duo who became romantically linked last year had more time to themselves during the pandemic lockdown, and the bond became stronger. Burke said about that: 
"We went from sort of dating to marriage [because] you are in it from morning to night. It was like, 'Hi, babe, it's me in my sweats again. This is it'."
Burke, a "DWTS" champion, said that quarantine time was fun-filled as she and her partner put much effort into their romance and date nights at home. Burke shared that they spent time role-playing in her Los Angeles home.
The star mom's youngest kids are Shaya and Heaven.
The "Wild On" actress noted that another way to keep their love life top-notch is by creating boundaries and giving each other space to do what needed to be done in their personal lives. 
Burke, 49, who shares four kids with her ex-husbands, Garth Fisher and David Charet, also reflected on improved motherhood. She shared that the pandemic made it easy to enforce family dinner on her grown kids.
Although Burke was unwilling to go through a divorce as she once confirmed that she loved being married, she is in a much better place and operates suitable co-parenting styles with her exes.
Burke's first child, Neriah Fisher, was born in 2000, and now an adult, she is a style connoisseur. Neriah discovered her vocal prowess at a young age and is currently building a career as a musician.
Sienna is Burke's second child, born in 2002, and is all about family. She loves to show off her loved ones on social media and display affection for her mom from time to time.
The star mom's youngest kids are Shaya and Heaven. Just as thier mom admits, Heaven is Burke's twinnie. Heaven was born in 2007, and these days, she shows off her culinary skills. While Heaven shows her talent in the kitchen, Shaya is ready to munch it all.