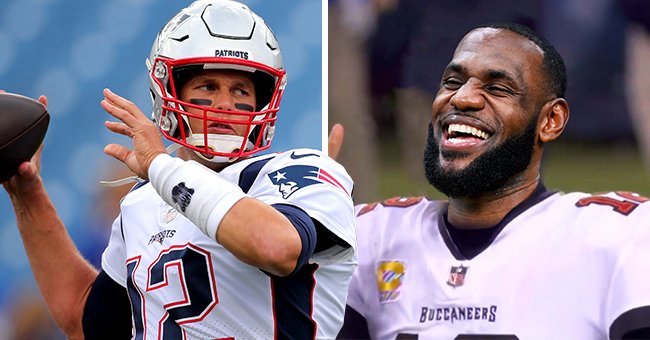 Getty Images Twitter/tombrady
NFL Legend Tom Brady Hilariously Roasts Himself as He Congratulates LeBron James on Laker's Win
NFL quarterback Tom Brady made a hilarious meme to honor LeBron James for winning his fourth NBA championship. The legendary athlete proved that he doesn't take himself seriously as he roasted himself in congratulatory message.
Renowned NFL quarterback Tom Brady showed off his playful side in a recent social media post where he LeBron James on his fourth NBA championship win with a hilarious meme. The 43-year-old athlete took to Twitter to share his love and support for the NBA star with a unique post that read:
"Congrats to my brother @kingjames on winning his 4th championship. Not bad for a washed up old guy!"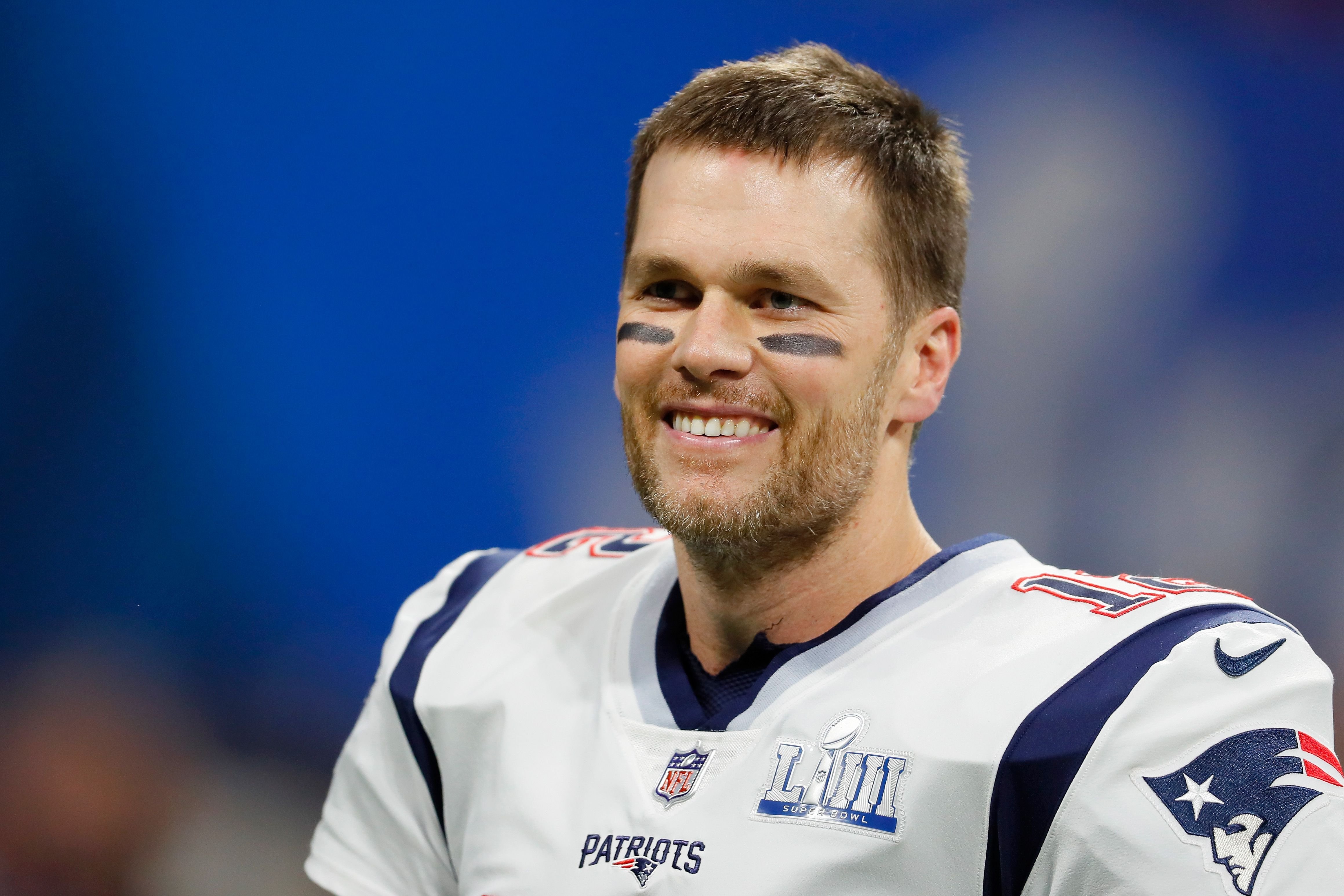 Tom Brady #12 of the New England Patriots looks on during pregame at Super Bowl LIII against the Los Angeles Rams at Mercedes-Benz Stadium on February 3, 2019 in Atlanta, Georgia | Photo: Getty Images
The message was undoubtedly sweet but what cracked fans up was the picture attached to the tweet. The image showed James' head photoshopped onto Brady's body, which had four fingers held up.
Brady has earned an amazing net worth of $200 million during his twenty years as an NFL quarterback.
The hilarious post came after Brady had been the victim of memes on social media due to his performance at the game against the Chicago Bears on Thursday, October 8.
The 43-year-old's tweet was a reference to how he and James have been called "old or washed up." But like James who has four NBA titles and NBA Finals MVP awards, Brady has won four Superbowl MVP awards and six rings.
Despite the criticisms, the basketball superstar continues to prove that he deserved to be on the court. The father-of-three won the NBA Finals MVP award with an average of 29.8 points, 11.8 rebounds, and 8.5 assists for the season.
James has been leading the L.A. Lakers to victory since they won their first championship in 2010 and just like the NFL star, he has earned the respect of his peers.
Brady has earned an amazing net worth of $200 million during his twenty years as an NFL quarterback. This estimate was made by Celebrity Net Worth in 2020 and it does not include his wife, Gisele Bundchen's income.
The couple's income combined is worth almost $600 million. The quarterback's mouthwatering success began in 2000 when he signed a three-year deal worth $866,500 and before the contract was over he earned a Super Bowl MVP title.
This led the athlete to sign a four-year extension worth $29.6 million a year after and from 2002-2004, he won more championships. In 2005 he signed another four-year contract worth $42.8 million and both his career and income continued to grow to date.
Please fill in your e-mail so we can share with you our top stories!