Jeanie Buss Was Once Engaged to Phil Jackson — Facts about the LA Lakers President
Jeanie Buss is one of the most powerful women in the world of sports, and the game she loves ended up separating her from the man she loved, Phil Jackson.
Owner and president of the Los Angeles Lakers, Jeanie Buss, was once engaged to former Lakers coach Phil Jackson. Jeanie and Jackson met when he was hired to coach the Lakers, and soon after, the two started dating.
Jackson went on to lead the Lakers to three consecutive NBA championships and won Jeanie's heart. But the game that brought them together would eventually tear them apart.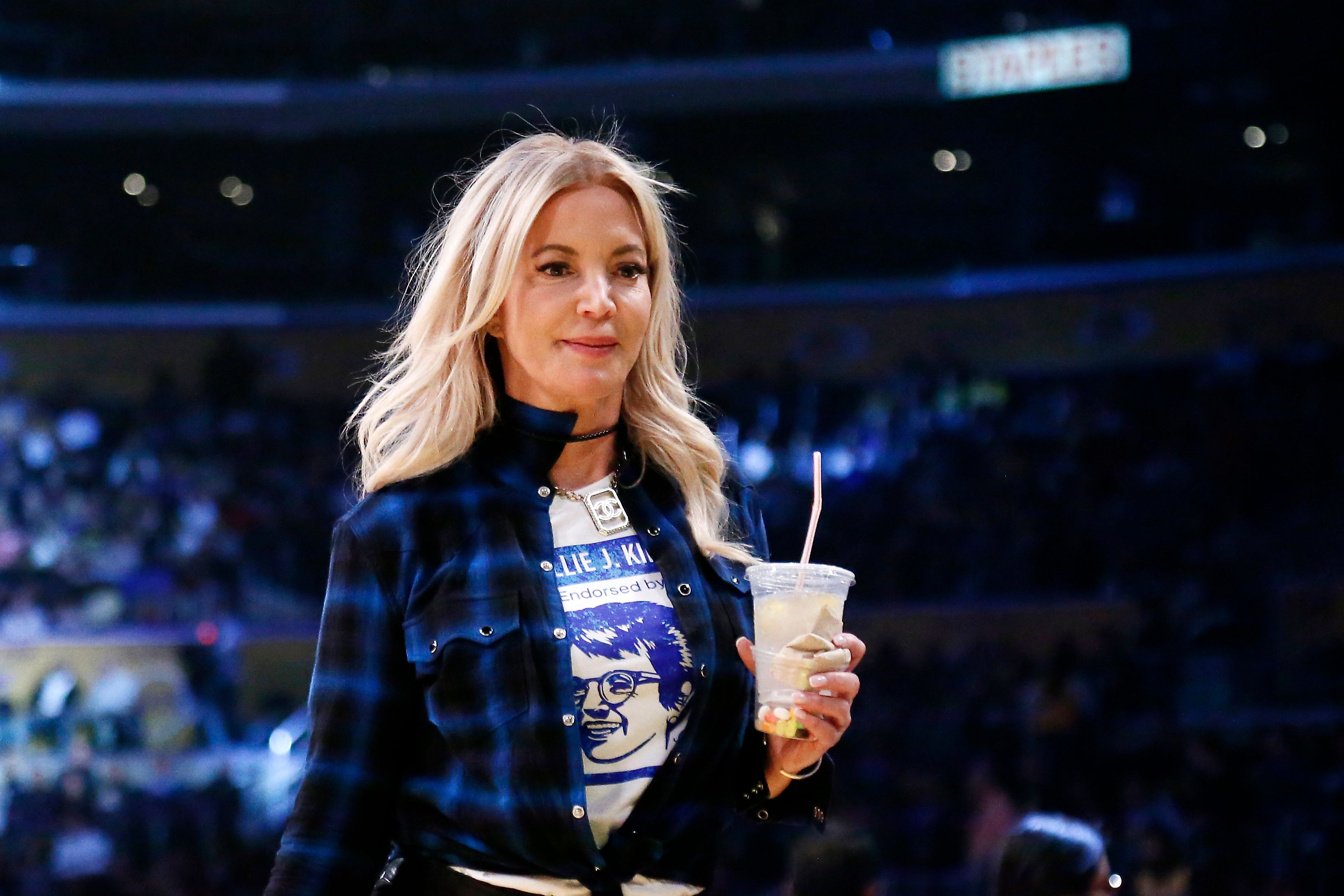 LOVE AND BASKETBALL
Jeanie and Jackson were basketball's power couple. She is the only woman president and part-owner of an NBA team, and he is considered one of the greatest basketball coaches of all time.
As a team, they were unbeatable and led the Los Angeles Lakers to win five NBA championships. They dated for over 10 years before Jackson popped the question, but just four years later, in 2016, the romance was over.
TORN APART
The pressure on the couple increased when Jeanie's father Jerry Buss was diagnosed with cancer in 2012, and his daughter's responsibilities inside the organization he'd created increased.
Even though Jerry had six children, and on his death, each got an equal share of his 66% controlling share of the Lakers, it was Jeanie he was grooming to take over his sports empire.
Two years after Jackson's move to New York, the couple announced their decision to end their 17-year relationship
From the age of 19, Jerry had started to prepare Jeanie to run the Lakers, first putting her in charge of the TeamTennis league, and then handing her the leadership of his Roller Hockey team, the Los Angeles Blades.
In 1999, Jeanie was executive vice president of business operations for the Lakers. It was Jerry's plan that Jeanie would run the business side of the organization, while his son Jim Buss ran the actual basketball team.
After his death in 2013, Jeanie assumed the Presidency of the team, By then, Jackson had retired from coaching, but in 2014, he was offered the position of the President of the New York Knicks,
The position impacted on Jeanie and Jackson's relationship. First, the couple had to sign an agreement that there would not be conflicts of interest due to their positions as Presidents of rival NBA teams, and Jackon had to move to New York.
Two years after Jackson's move to New York, the couple announced their decision to end their 17-year relationship. Jackson confessed that the distance was a major factor in that decision, Jeanie wrote on Twitter:
"The love of my life is the Los Angeles Lakers. I love Phil & will always. It's not fair to him or Lakers to not have my undivided attention."
Phil reminded me "Before enlightenment, chop wood, carry water. After enlightenment, chop wood, carry water." His point is stay focused on the task at hand. Laker Nation let's be present together & send our energy to the team. Light a candle @ game time. Wear purple/gold. 💜🏀💛 pic.twitter.com/u73q34l6op

— Jeanie Buss (@JeanieBuss) September 23, 2020
Even though the romance is over, the two have remained friends. Jackson is a frequent feature in Jeanie's Instagram, and at the time of Kobe Bryant's tragic death, Jeanie shared a photo of Jackson and Bryant together.
Jeanie had been married in 1990 at the age of 29 to volleyball player Steve Timmons, but she would later confess that the marriage could not compete with her passion for her work.
Now 59, Jeanie is as beautiful as ever. She is the most powerful woman in sports and made history as the only NBA team president to ever have posed nude for Playboy.
Under her leadership, the Lakers have flourished and will continue to earn championship rings. As the head of a sports empire, Jeanie has triumphed in a traditionally male-dominated world, but her romantic life has been one of the sacrifices she's had to make.
Congratulations to our dear friend @JeanieBuss, @Lakers owner, and the first female owner to win an #NBA Championship. 🏀#WhenWomenLead

— Billie Jean King (@BillieJeanKing) October 12, 2020
Jeanie is now celebrating yet another victory by the Lakers, who won the NBA Finals on October 11, 2020, defeating the Miami Heat 106-93. This is the Lakers' 17th title and another feather in their proud President's cap.