Lil Scrappy's Wife Bambi Shares a Heart-Melting Photo of Their Baby Daughter in a Cute Pink Bow
Lil Scrappy's wife Bambi recently warmed a lot of hearts after she took to social media with a new picture of their baby daughter — a present that came complete with a cute pink bow. 
Lil Scrappy's wife, Bambi Benson took to Instagram a day ago to share a heartwarming shot of their child, Xylo reclining comfortably in a bean bag while she sucked on one of her fingers. Benson captioned the post:
"Mine?."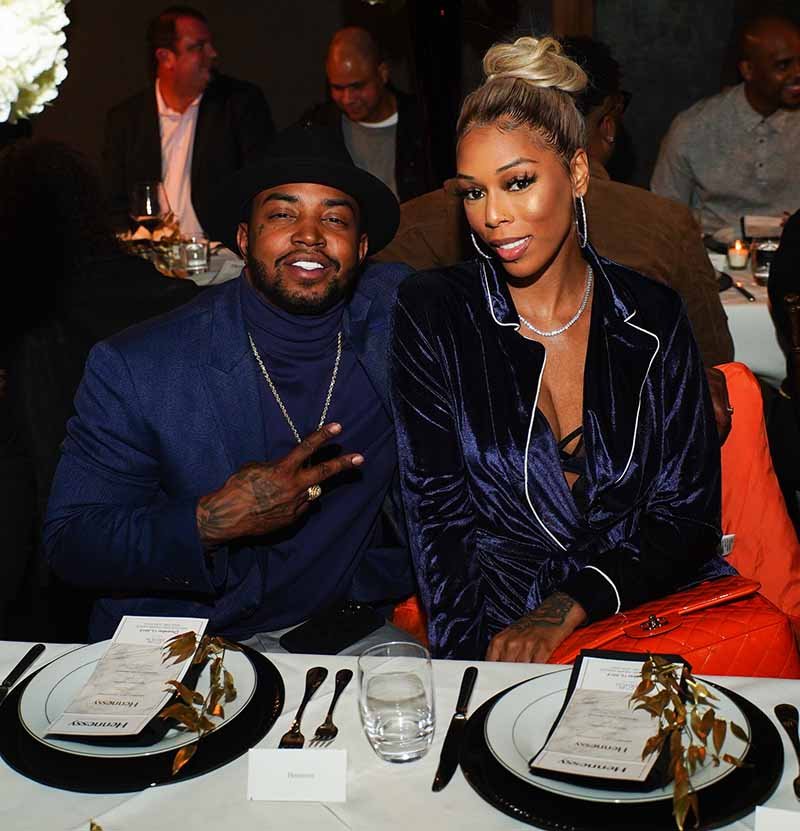 In the comments section, Benson's fans had only sweet things to say about the post. One fan commented on how gorgeous the baby was and expressed the urge to touch her.
Other fans were quick to point out how similar little Xylo looked to her father. There was a bit of disagreement as some were convinced she shared her mother's good looks; however, they all agreed on one thing:  her cuteness.
Scrappy, whose real name is Darryl Richardson II, has been married to Benson since September 8, 2017. The pair share two kids and Scrappy has a daughter named Emani from his previous relationship with Erica Dixon. 
He was also seen wearing scrubs, apparently excited to get the latest member of his family delivered. 
Scrappy and Benson's firstborn is a son and they named him Breland. He was born on September 21, 2018, and they announced news of his arrival via Instagram.
Their second child, Xylo was born in August 2020, and fans of the television personalities witnessed the birth via social media. 
On his Instagram page, Scrappy posted video footage that captured his wife in the hospital bed. He was also seen wearing scrubs, apparently excited to get the latest member of his family delivered.
Shortly after, the proud father posted a shot of Benson in the bed with the newborn Xylo placed on her chest. He shared details about the delivery in his caption, including its duration which was only ten minutes. 
When it was time for Scrappy and his wife to take their new baby home, she shared photos documenting their exit. The first photo caught Bambi exiting the car with a stroller in tow while the second one featured a short clip of the cute bundle of joy. 
The third image showed a proud Scrappy holding a flower in one hand while his gaze remained on his daughter. It is obvious the rapper holds much love for his family and fans hope the sentiment stands the test of time.