Rapper TI's Daughter Deyjah Harris Reveals a New Colorful Arm Tattoo (Video)
TI's grown daughter Deyjah Harris was up for some show off on social media as she gave fans a view of her newly minted ink. Deyjah displayed the arm tattoo in a short clip.
TI's daughter Deyjah Harris presented her coming-of-age tattoo in a now-deleted video on her Twitter page while many fans cheered her and admired the new ink.
In the video shared, sultry music played in the background while the youngster filmed herself in what looked like a tattoo parlor. Deyjah's video showed that the artist was still polishing the new ink and cleaning up.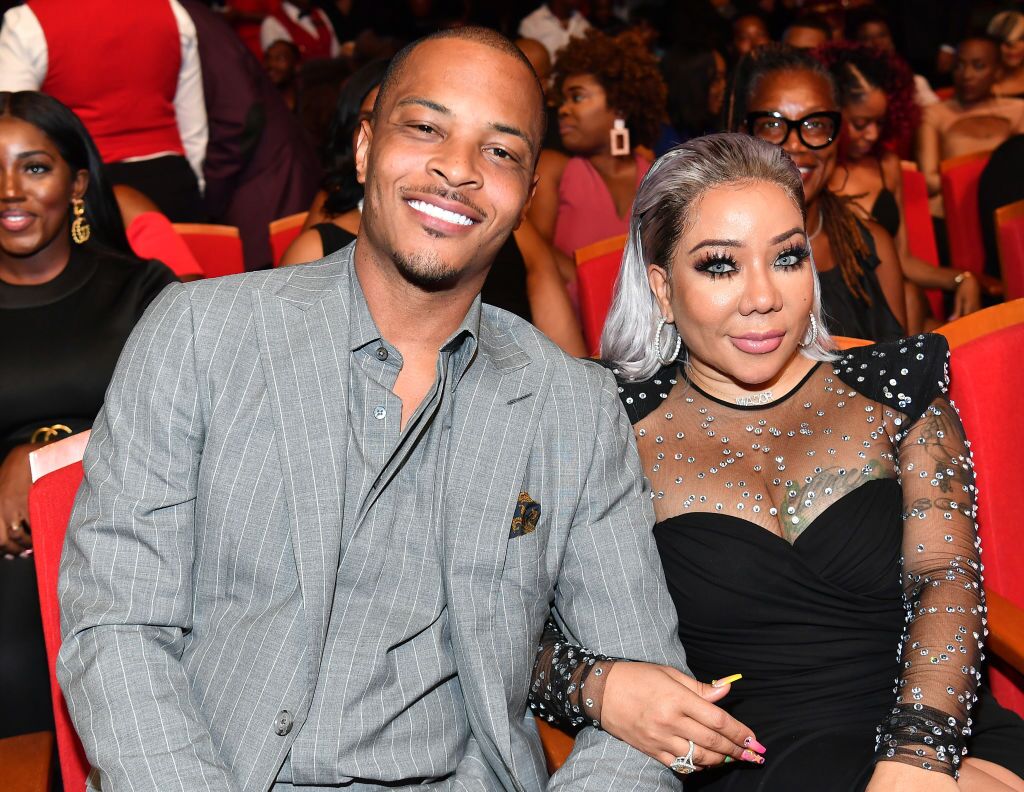 Keeping her face off the camera, the youngster showed off a picturesque image of a woman with a massive colorful afro with her face hidden away and her legs in a cross style. 
Before presenting the final look, Deyjah put up an update to inform her admirers that she was getting some new ink. She wrote in her post:
"Getting tatted today, finally."
Many fans in the comments were all about the starlet's new tattoo as they fawned over the artwork and they shared that they could not wait to see the finished work.  
Last year, Deyjah found herself in a controversial situation after her father, T.I. had an interview and mentioned that he was quite strict with his daughter's "moral life." T.I. shared that he wanted his daughter to reach a certain age before exploring her sexuality.
He shared that it was ideal to be real with one's kids while keeping conversations open. 
getting tatted today finally

— Deyjah Harris🤎 (@yafavdeyj) October 12, 2020
To this effect, he mentioned that he usually accompanied her to the gynecologist. While T.I. felt proud of his fatherhood, many fans frowned against his sentiment, and before long, he went under fire. 
Deyjah was not left out as she broke down over her dad's embarrassing revelation. On her family's show, "T.I. & Tiny: Friends & Family Hustle," the young adult shared her heartfelt feelings:
"I'm embarrassed, definitely, for sure. I'm trying to put it in the back of my mind, so I'm not really thinking about it. I know it's not healthy."
Following the dramatic moments, T.I. apologized to his daughter while admitting his flaws and taking full responsibility for his actions. The rapper reminded Deyjah of his love while acknowledging that she was becoming a young lady.
Deyjah is the award-winning rapper's daughter with fellow reality star and vocalist, Ranniqua. Deyjah's half-siblings are Zonnique, Heiress, Major, and Clifford Jr. 
Once speaking about fatherhood, the "Live Your Life" rapper mentioned that being a dad taught him many virtues. He shared that it was ideal to be real with one's kids while keeping conversations open.