Vinessa Shaw Is Happily Married and a Proud Mom — Facts about Her Life and Career
"Hocus Pocus" star Vinessa Shaw grew into a successful actress with a happy family comprising a husband and a son.
Decades after appearing in the Disney Channel movie, "Hocus Pocus," as a child star, actress, Vinessa Shaw is happily married with a child. 
The 44-year-old is as dedicated to her family as she is to her acting career, leading to outstanding successes in both aspects of her life.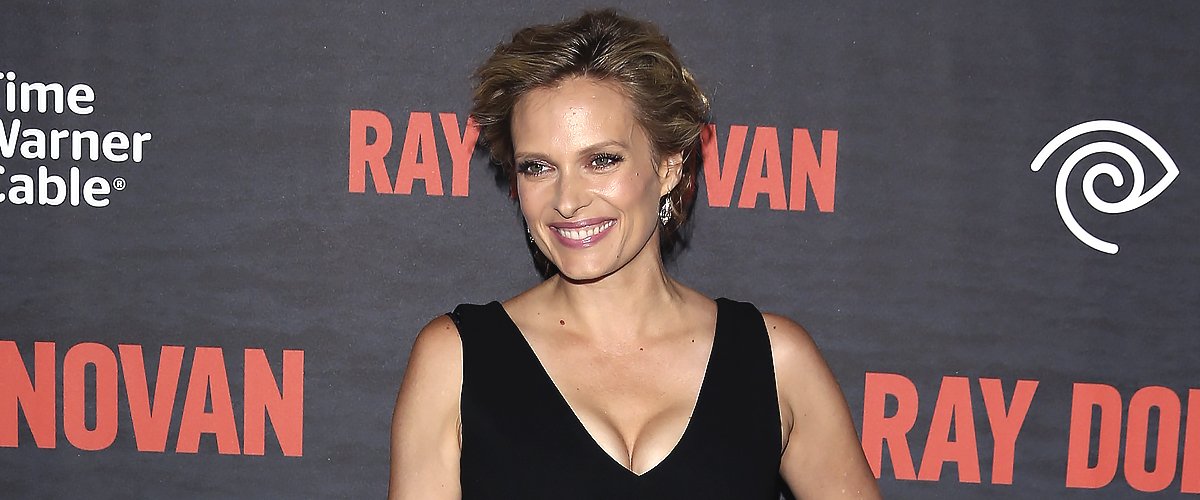 VINESSA SHAW'S BIOGRAPHY
Shaw's parents, who were famous in their own rights, welcomed her on July 19, 1976, in Los Angeles, California. Her dad, Larry Shaw, is a psychologist and once served as an adjunct professor of Psychology at Antioch University, while her mom, Susan Demante, is an actress.
Screen icon, Vinessa Shaw, attended Bernard College briefly but quit school eventually to become a full-time actress.
Vinessa Shaw grew up as a Buddhist, embracing her parents' religion. To date, she remains dedicated to the faith and is a facilitator of the SGI-USA lay Buddhist Association for Peace, Culture, and Education.
BECOMING AN ACTRESS
Growing up with famous parents in Los Angeles, California exposed her to the entertainment world from a young age. At ten, she began acting, with her debut performance done at a UCLA acting camp.
When she turned 13, Shaw became a model with the Elite Models agency, where she starred in various commercials while pursuing a career in acting.
The icon landed her first role in the 1981 film, "Home Sweet Home," and made several other television appearances. However, her breakthrough role came years later in the 1993 Disney Halloween film, "Hocus Pocus."
Following her role in the Disney production, Shaw continued her acting endeavors, snagging less major roles throughout the '90s. The star embraced the profession full time after dropping out of college. 
She landed roles in "Eyes Wide Shut," "The Weight Of Water," "Cocky Romano," "Melinda And Melinda," and "40 Days And 40 Nights."
VINESSA SHAW'S MOST SIGNIFICANT ROLES
Among her earliest performances, the mother-of-one earned more credits playing Allison Watts in "Hocus Pocus" and Domino, in "Eyes Wide Shut." Vinessa Shaw's performances in these movies set her up for bigger roles.
In 2006, she starred in the horror film, "The Hills Have Eyes." Vanessa Shaw played a young mother, Lynn, who became trapped with her kids in the New Mexican desert during a camping trip. 
She also snagged significant roles in "3:10 To Yuma," "After the Fall," "Garden Party," "Two Lovers," and "Side Effects," among others. For ten episodes, she starred as the nosy reporter Kate McPherson in the series, "Ray Donovan."
Vinessa Shaw took a brief hiatus from acting and made her big return to the screens with a role as Dr. Jane Mathis in "Clinical" in 2017. In 2018, she appeared as Ellie in "Family Blood." Additionally, the actress landed a feature role in the upcoming American sports film, "12 Mighty Orphans."
VINESSA SHAW'S PERSONAL LIFE
Vinessa Shaw began dating Hollywood graphic designer Kristopher Gifford in 2007. The duo became engaged in 2008 and tied the knot almost a decade later. Shortly after their 2017 marriage, the couple announced they were expecting their first child.
They welcomed their son, Jack Gifford, on February 20, 2018. She made the announcement via Instagram, confirming the child arrived two and a half weeks past his due date.
INTERESTING FACTS ABOUT "HOCUS POCUS"
The cast of the 1993 film "Hocus Pocus" reunited in October 2019, almost two decades after the film hit the theatres. The star-studded reunion revived nostalgic feelings that left fans yearning for a reboot.
The Disney family film focused on three witches, Winifred, Sarah, and Mary, who returned to Salem on Halloween night after a virgin completed their resurrection ritual by lighting the black flame candle.
Vinessa Shaw's character, Allison, influenced the turn of events in "Hocus Pocus" as the lead role, Max, only made his way into the cursed cottage and lit the candle to impress her. Together, Max, Allison, and Dani fought to save the town from the life-draining witches and, ultimately, saved the day.
Interestingly, the movie was almost titled "Halloween House," but for the timely intervention of Walt Disney, who bought and renamed the production. They also clipped out some of the scenes originally previewed in the movie's trailer.
Another interesting fact is that some of the stunts in the film were real life antiques, including the gruesome scenes of live moths flying out of Billy's mouth. Thanks to the makeup artists, they pulled that off without causing major damages. Yikes!
WHERE ARE THE OTHER "HOCUS POCUS" STARS NOW?
Like Vinessa Shaw, the other stars of "Hocus Pocus" moved on with their career pursuit after their stint in the movie. Today, each has achieved career success in their own rights.
Bette Middler, who played Winifred Sanderson, one of the three Sanderson witches, snagged other notable roles. She now boasts of numerous awards and accolades.
Sarah Jessica Parker, as the witch Sarah Sanderson, was the most beautiful of the Sanderson sisters and had the mesmerizing siren voice. She went on to star as Carrie Bradshaw in "Sex And The City," as well as other notable movies. She has remained a celebrated Hollywood icon.
Kathy Najimy starred as the third witch, Mary Sanderson. She continued in the industry after the movie and has a long list of movie credits in her name.
Max, played by Omri Katz, set the movie's premise in motion. Following his role in "Hocus Pocus," he snagged another lead role in "Dallas" and appeared in a few films until 2002. Since then, however, the former child star seems to be on a hiatus.
Meanwhile, Max's sister, Dani, played by Thora Birch, is still winning hearts with her charms and sweetness. She has become a successful actress, with credits in movies like "American Beauty."
The Disney movie featured Doug Jones as the stitched-mouth zombie, Billy Jones, who switched sides in the end. He has continued garnering Hollywood success both on and off the screens.
The bullies, Ice, and Tobias, who ended up trapped in the cottage, luckily have better ways of passing the time in the real world than crooning nursery rhymes. 
They have each become successful actors and continue making waves in the industry to date. Each of these actors has also progressed in their personal lives, building families while pursuing their life of stardom.