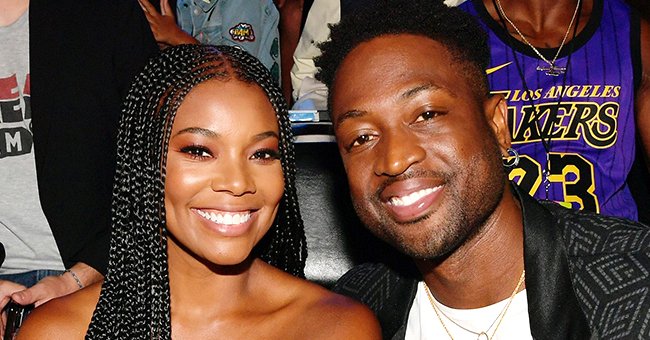 GettyImages
Dwyane Wade's Look-Alike Daughter Kaavia Shows Her Little Unibrow While Taking a Bath (Photo)
Dwyane Wade and Gabrielle Union's baby daughter Kaavia James amazed her fans with yet another photo of herself chilling in the tub and no one could have suspected what was going on in the water.
Dwyane Wade and Gabrielle Union's daughter Kaavia James is always a mood. She might as well be crowned the queen of expressions and shade because she is on a whole new level of being relatable.
In a recent photograph shared on her Instagram, the baby girl appeared to be enjoying herself while taking a bath in the tub. The snap was different than what her fans usually saw of her because Kaavia was wearing her precious smile.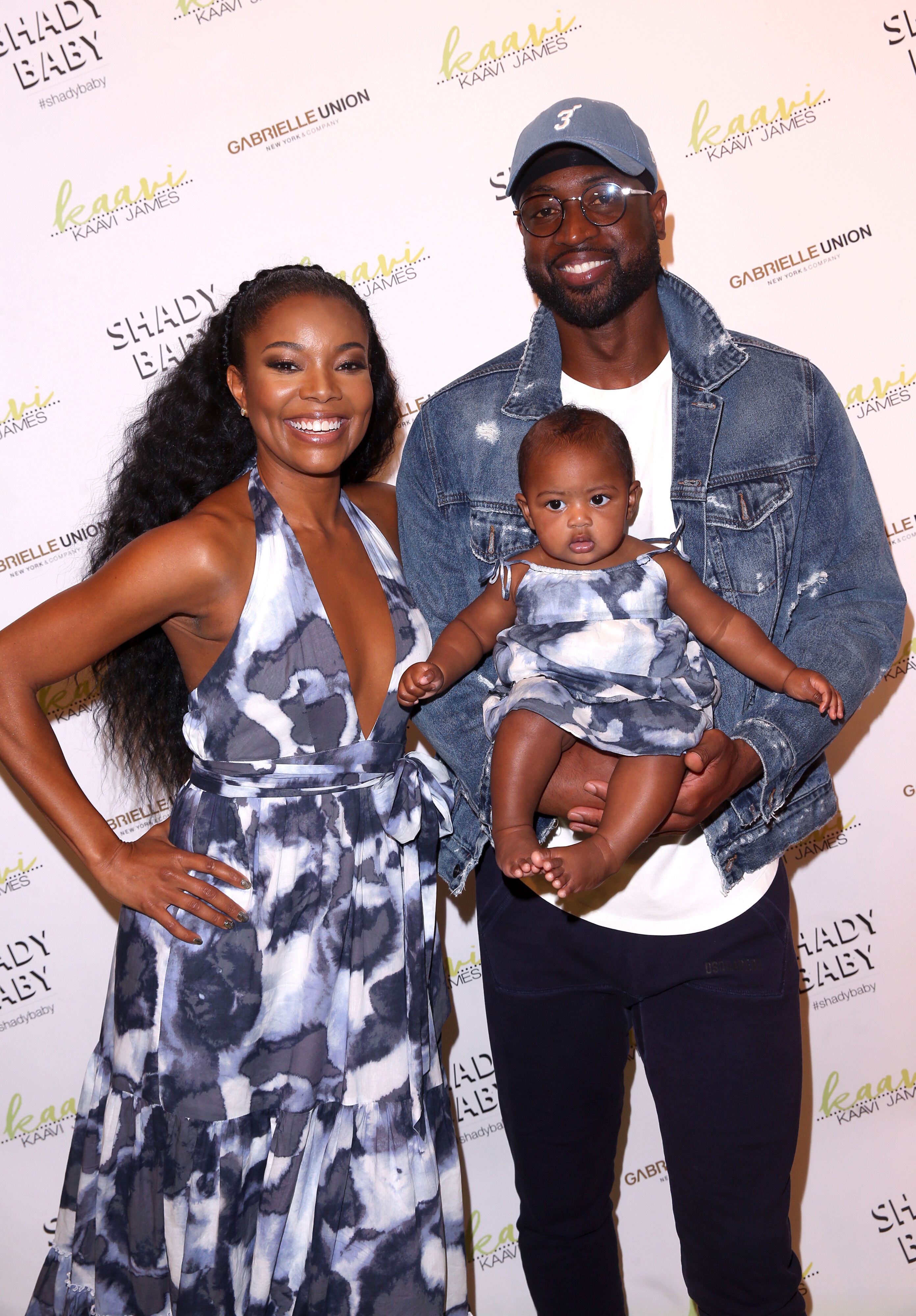 Gabrielle Union, Dwyane Wade, and Kaavia James Union Wade visit New York & Company Store in Burbank, CA to launch the Kaavi James Collection on May 09, 2019. | Source: Getty Images
UP TO NO GOOD!
The picture seemed innocent — just a little baby enjoying her bathtime. However, there was a lot going on that what her innocent smile let on and if it was not for the hilarious caption, fans would have never known what she was up to.
Under the water, little Kaavia was making bubbles. Yes, she was farting and she could not be any more adorable. "Wait, is this a jacuzzi? Oh, my bad," the hilarious caption read which was most probably penned by her mom.
INTERNET'S FAVORITE SHADY BABY
There is a reason why Kaavia is the internet's favorite shady baby. Fans can relate to her moods and expression, even more so amid these unsettling and testing times. Ironically, her moody expressions can warm hearts in an instant.
The internet cannot wait until the shady baby grows up and starts talking.
KAAVIA IS STARTING TO TALK
The little one will turn 2 years old on November 7. It seems like she was born just yesterday, but she has already started talking. In a September 30 video, Kaavia proved that her vocabulary is getting richer.
At least she can say the name of her favorite snack if not more. In the video, a disgusted Kaavia is seen wiping her tongue because apparently, she hates raisin and the potato salad she ate had raisins in it.
Soon after, the baby girl hopped in joy as she found something that her taste buds could agree with. She reached out for "Bitsys," her favorite snack. As she opened the packet, she said "Bitsys," loud and clear.
The joy on her face was evident as she put her little hand inside the packet to get the snack. She might be just a baby, but she is very particular about what she likes and eats it seems.
A SPECIAL CHILD
The internet cannot wait until the shady baby grows up and starts talking. She is going to be a force to reckon with. Meanwhile, they are happy to see her posts and Instagram stories on the daily.
Wade and Union's happiness knew no bounds when their miracle child Kaavia was born in 2018. They had been trying to conceive for so long and Union endured several miscarriages before opting for surrogacy.
Please fill in your e-mail so we can share with you our top stories!