Tia Mowry Poses on a Cool Decoration Made of Colorful Pumpkins as She Gets Ready for Halloween
Tia Mowry looked adorable as she posed in an all-black outfit while sitting on some colorful pumpkins that are to be used for this year's Halloween celebration.
Halloween celebrations are around the corner and almost everyone is getting geared up for that time of the year where kids enjoy lots of tricks and treats. Not left behind in the preparation is Tia Mowry and she showed off how ready she is for the celebration.
In a recent post made to her Instagram account, Mowry shared a picture of herself sitting on colorful pumpkin decorations and hay while rocking a chic all-black outfit with white sneakers.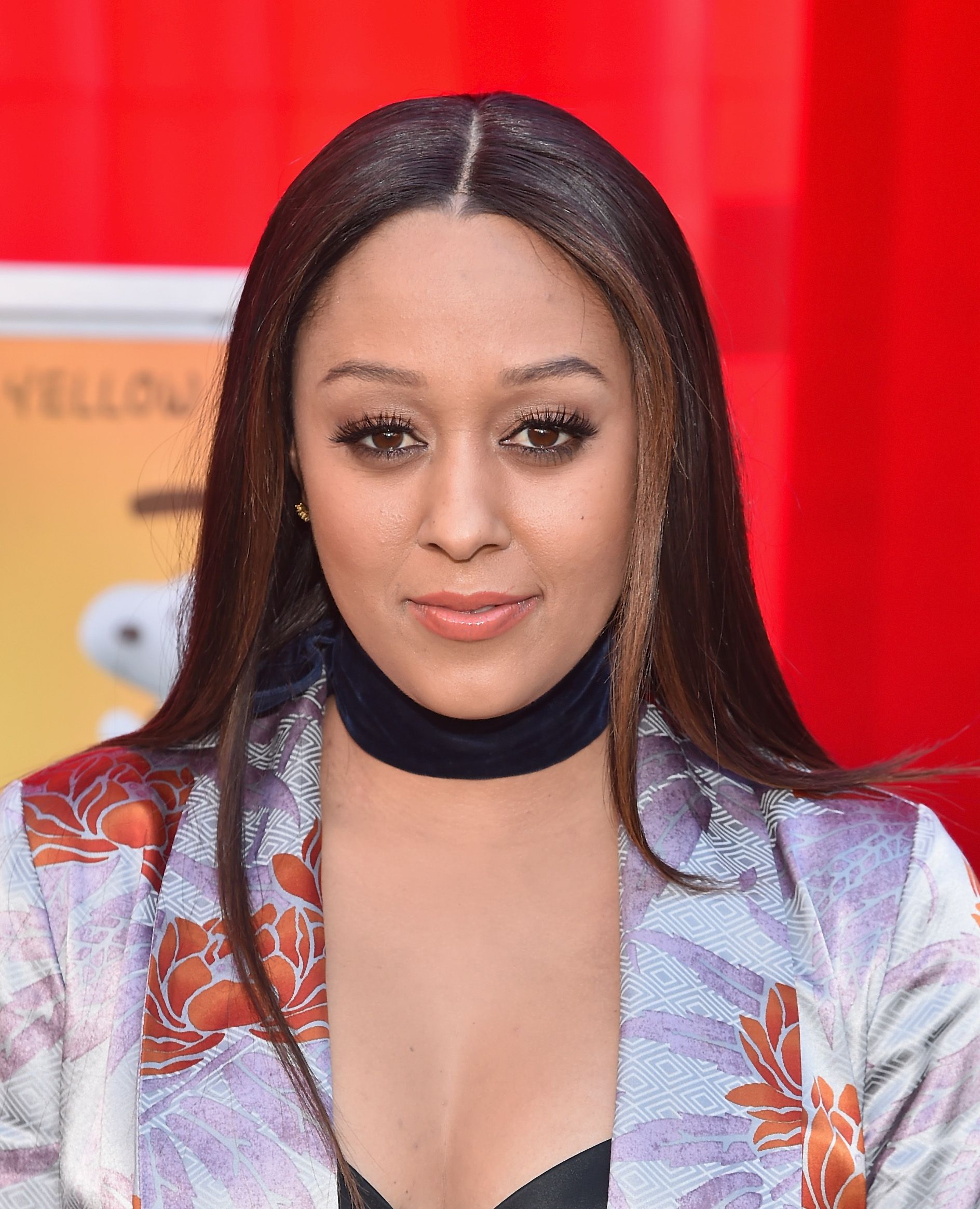 The shot showed Mowry sitting on a giant orange pumpkin while raising a hand to the air with the other resting against the side of the pumpkin.
Surrounding Mowry were other pumpkins of various colors. Some were green, orange, brown, and yellow, and all were placed on a pile of hay. Captioning the post, she wrote:
"I guess you can say I #love #fall #pumpkins #sweaterweather ???."
Fans and lovers took to the comments section to express their thoughts and similar excitement for the upcoming Halloween celebrations. Some observed that Mowry looked to be in her happy place and it was wonderful seeing her glowing.
Others expressed that they were glad the Halloween celebrations were coming around as the year had been somewhat difficult, and it was fantastic to have something exciting to look forward to.
Although Halloween is for fun, Mowry often takes into consideration Cree's allergies to nuts. 
Over the years, Mowry has always been big on Halloween celebrations. Last year, she and her family went all out to get amazing costumes in celebration of the special period.
She revealed that her son, Cree, always chooses what he wants to be and the rest of the family builds around it. The caption of her post read:
"#happyhalloween from #teentitans #robin #raven #cyborg and #starfire! I can't believe this is our 8th #halloween together as a family."
From picking costumes to making amazing Halloween snacks and treats, Mowry ensures that everyone in the family is catered to. One of her favorite things to do during Halloween is to make her famous Frankenstein marshmallows pops.
Although Halloween is for fun, Mowry often takes into consideration Cree's allergies to nuts. She once revealed that after the kids come back with their bag of treats, she checks through it to ensure that Cree does not consume those with nuts in them.
Interestingly, not only does Mowry spend Halloween with her husband and kids, sometimes, she celebrates the day with her siblings visiting scary places and having fun for the most of the day.