Check Out Tameka 'Tiny' Harris' Pregnant Daughter Zonnique Glowing With Beauty in a New Video
Singer Tameka "Tiny" Harris' daughter, Zonnique Pullins recently shared a new promo video for her vlog on her Instagram page and she looked stunning despite being five months pregnant.
Women's bodies tend to react to pregnancy in different ways. While some women have complicated pregnancies that take a toll on their bodies, others glow all through their pregnancy and make it look easy. 
The latter can be said of reality TV star Tameka "Tiny" Harris' daughter, Zonnique Pullins who is already five months pregnant but looking more radiant with each passing day.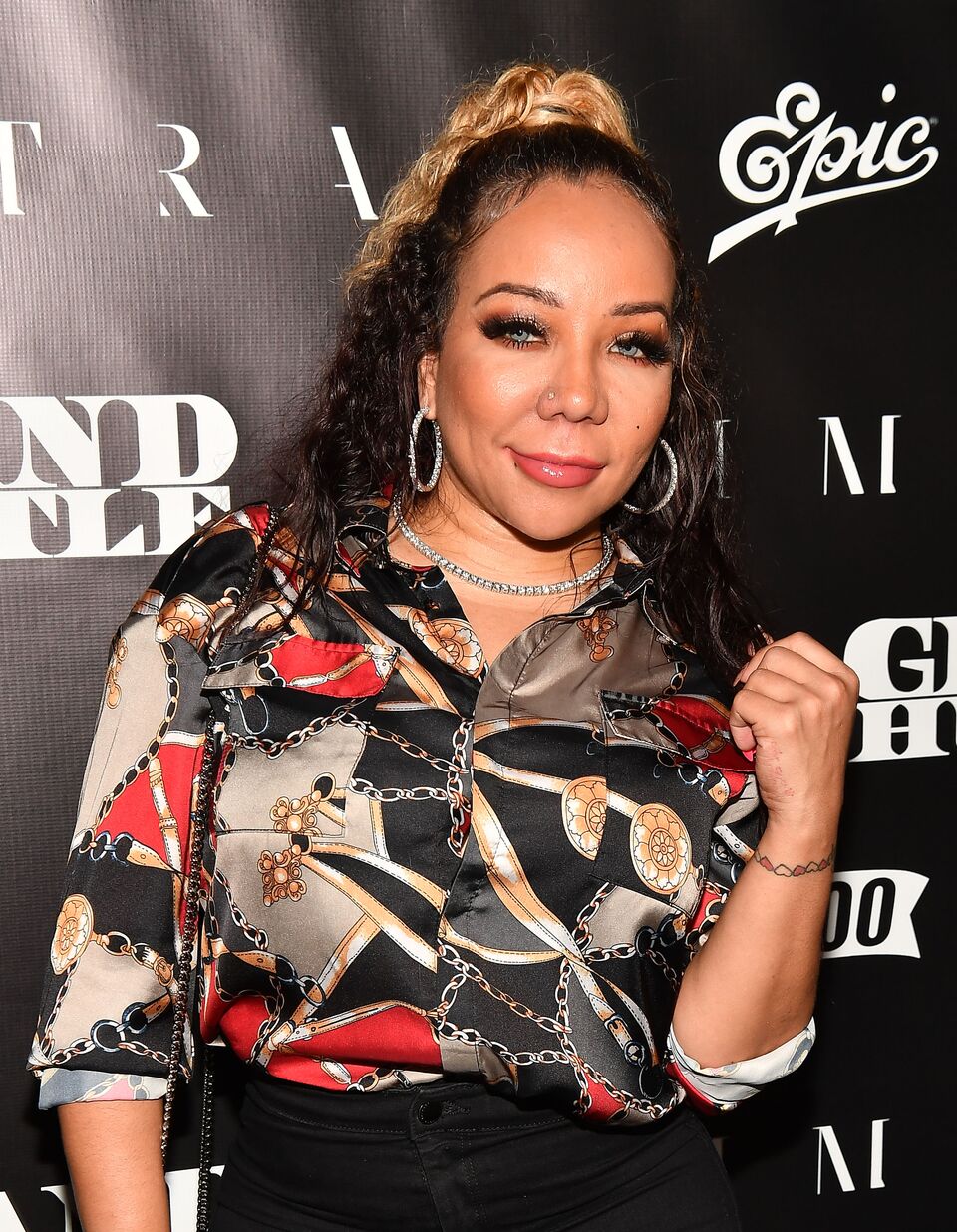 The soon-to-be mom took to her Instagram page to share a new video of her preparing for a photoshoot and promoting her "BORN WINNER" vlog.
In the video, the 24-year-old vlogger wore her pregnancy beautifully as she posed in different outfits during her photoshoot. Pullins captioned the photo writing:
"Check out my bts VLOG from my Elléments magazine cover shoot. Full episode on my Youtube. Link in Bio."
In August, Harris fiercely defended her daughter from critics who took aim at Pullins for getting pregnant out of wedlock. The social media critics also had issues with Pullins' age and the fact that her baby daddy, rapper Israel "Bandhunta Izzy" James, is already a father of two.
While defending the circumstances surrounding her daughter's pregnancy, Harris cited herself as an example and claimed she turned out fine despite not being married when she gave birth to Pullins.
Harris had kept her daughter's secret for months.
Harris also buttressed her argument by claiming that the population of women outnumber that of men in Atlanta and so she is glad her daughter found a man who loves her and is ready to have a family with her. 
On August 4, Pullins confirmed to People that she and her rapper boyfriend, James, 23, were expecting their first child, a baby girl. In her words:
"Literally every year, probably for the past three years, this same rumor [that I was pregnant] had come out. This time I actually am pregnant. It's weird!"
Still, in August, Pullins stunned her stepfather, rapper T.I. with the news of her pregnancy during the premiere of her new Fox Soul talk show, "The Mix." The rapper joined the show virtually and found it hard to believe the news until Harris later joined and confirmed Pullins' pregnancy. 
Tiny had kept her daughter's secret for months and in the weeks following the announcement by Pullins, she has been very supportive of her daughter. The two share a very close bond and it has become very evident in recent weeks.
Meanwhile, at the end of August, Harris shared a cute photo of her daughter snuggled up with her boyfriend, James. In the picture, Pullins flaunted her growing baby bump while rocking an orange bodycon dress. 
Between Harris and Pullins, it is hard to tell who is more excited about the pregnancy. However, what is certain is that there will be no shortage of love for the Pullins' baby girl when she is eventually born.