Here's Why Anne Heche Says Harrison Ford Is among One of Her Heroes in Hollywood
Actress Anne Heche opened up on ET on some of her Hollywood experiences, which dealt a heavy blow on her career. While she faced setbacks and criticism, Heche still had some people who stood by her. 
 Anne Heche, whose DWTS stint recently ended, opened up to ET's Lauren about the tumultuous moments in her acting career, which almost saw to the end due to her relationship.
Heche, who had come out in the '90s to declare that she was in a relationship with Ellen DeGeneres, went through trials that got her excluded from being a part of Hollywood.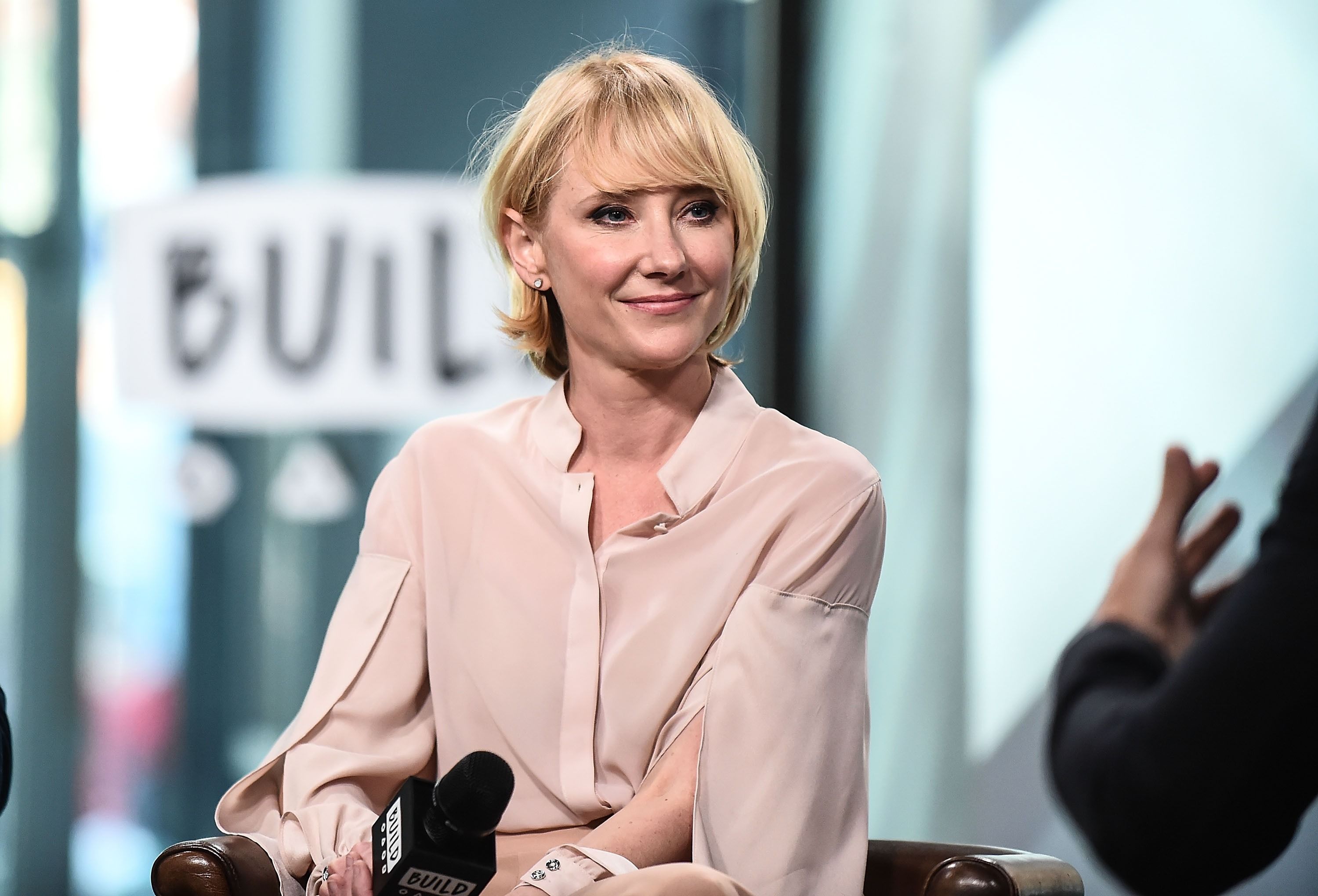 Many stars also turned their backs against her, but there were a few people she gave credit to for showing unwavering support. During her chat, Heche mentioned that her fellow "Six Days Seven Nights" star, Harrison Ford was a notable helper. 
[Heche] shared that she had no regrets about [her relationship] and that falling in love with DeGeneres made her a part of a "revolution."
The 51-year-old recalled that she already gave up on getting her role in a movie project when Ford told her not to back down and helped through until she landed the role. She said about Ford: 
"He's one of my heroes. He fought a battle for me, and I would be on any desert island with him any day. He's an extraordinary human being."
When asked if she was still in touch with her ex, DeGeneres, Heche noted that they haven't spoken to each other in years. She, however, said that she would not mind a reunion with the TV icon.
Heche's trying times started after she took DeGeneres as her plus one to the "Volcano" premiere in 1997. Although she was advised not to go public with her relationship, she declined and took DeGeneres. However, Heche and her lover were sent out of the event.
Once speaking about her relationship, the "Psycho" actress shared that she had no regrets about it and that falling in love with DeGeneres made her a part of a "revolution" that helped improve equality. 
The spread actress was not satisfied with her recent elimination on DWTS, as she told Page Six in an exclusive chat that she had shared the story of her Hollywood trials the night she was voted off. She mentioned: 
"The honest truth is that it took 20 years to process and share that story, so finally, telling it and being voted off on the same night was not the best feeling."
Heche and the "Ellen DeGeneres Show" star became an item in 1997 and went their separate ways in 2000. The "John Q" actress once mentioned that she and DeGeneres met at a Vanity Fair event, and according to her, her life changed that night.
Heche
is now a
mom-of-two
from her relationships with fellow star Coleman Laffoon and James Tupper. She and Laffoon were married from 2001 to 2007.  She dated Tupper from 2009 to 2018.