Get a Glimpse of Rebel Wilson's Romantic Date Night with Her Young Boyfriend, Jacob Busch
Rebel Wilson indulged in a romantic evening with her hunky boyfriend, Jacob Busch, during their vacation. From twinning to being photobombed, the couple had quite the evening. 
Comedian Rebel Wilson began the year determined to make a healthy change to her life. Now ten months later, she gained much more in her life than the weight she lost.
In January, the 40-year-old comedian began her weight loss journey as part of converting to a healthier lifestyle. Since then, Wilson lost more than 40 pounds and 172 lbs; she finds herself less than ten pounds away from her goal weight of 165 lbs. 
DATE NIGHT WITH HER HUNK
Currently on vacation, Wilson had been showing off her weight loss in various bathing suits. But most recently, she shared the romantic date night she documented with her new boyfriend, Jacob Busch, while in Mexico.
Wilson's sense of humor showed how much she enjoyed the evening with her new man, and there was nowhere she would rather have been than on the beach having a romantic dinner with him, as she posted: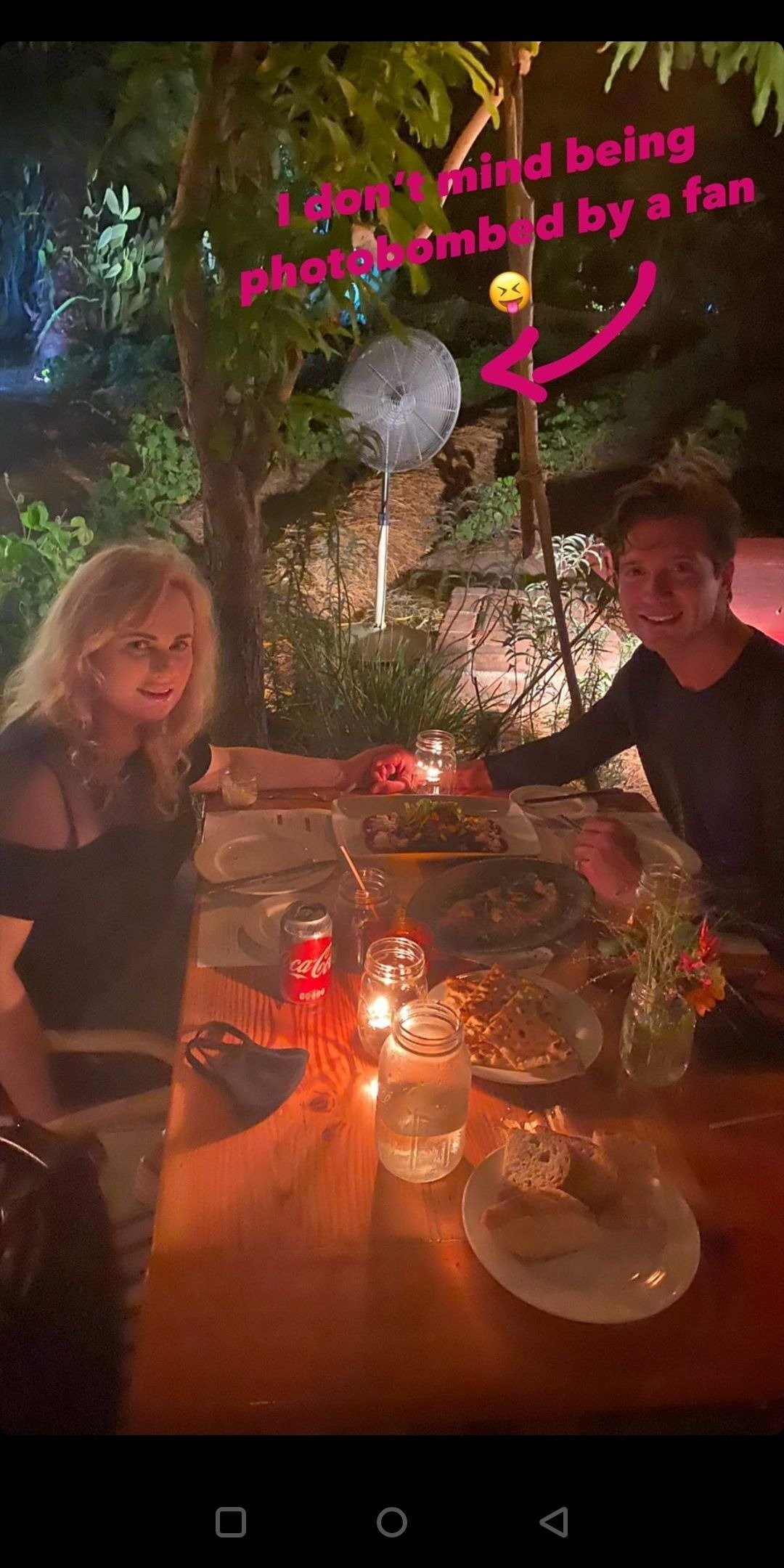 The couple made their red carpet debut on September 24 at the Planetary Health Gala in Monte Carlo, Monaco, and Wilson looked smitten in the pictures she posted of their date night. 
One image showed the smiling couple similarly dressed in white linen trousers and black T-shirts. Aptly, she added the caption, "We wore matching beach BBQ outfits."
A WOMAN WITH A BACKUP PLAN
Prepared for anything that might prevent Wilson from starting a family if she ever wanted to, Wilson previously shared that she decided to freeze her eggs - a decision she made before falling for hunky Busch.
During a talk on "The Kyle and Jackie O" radio show, Wilson called the decision a "backup plan," and it will only be turned to as an option if she has no other alternative. For now, the comedian is enjoying her vacation and her new romance.
WHO IS JACOB?
With Jacob 11 years Wilson's junior, age is but a number to the couple. Besides, the 29-year-old has a philanthropic nature that appreciates the taste of good beer, a principle that made his family beyond rich.
Jacob is a descendant of Adolphus Busch, who co-founded the beer-brewing company Anheuser-Busch back in 1852. According to reports, the Missouri-based brewery is worth a whopping $13.4 billion, while Jacob himself amounts to a net worth estimated at $100 million.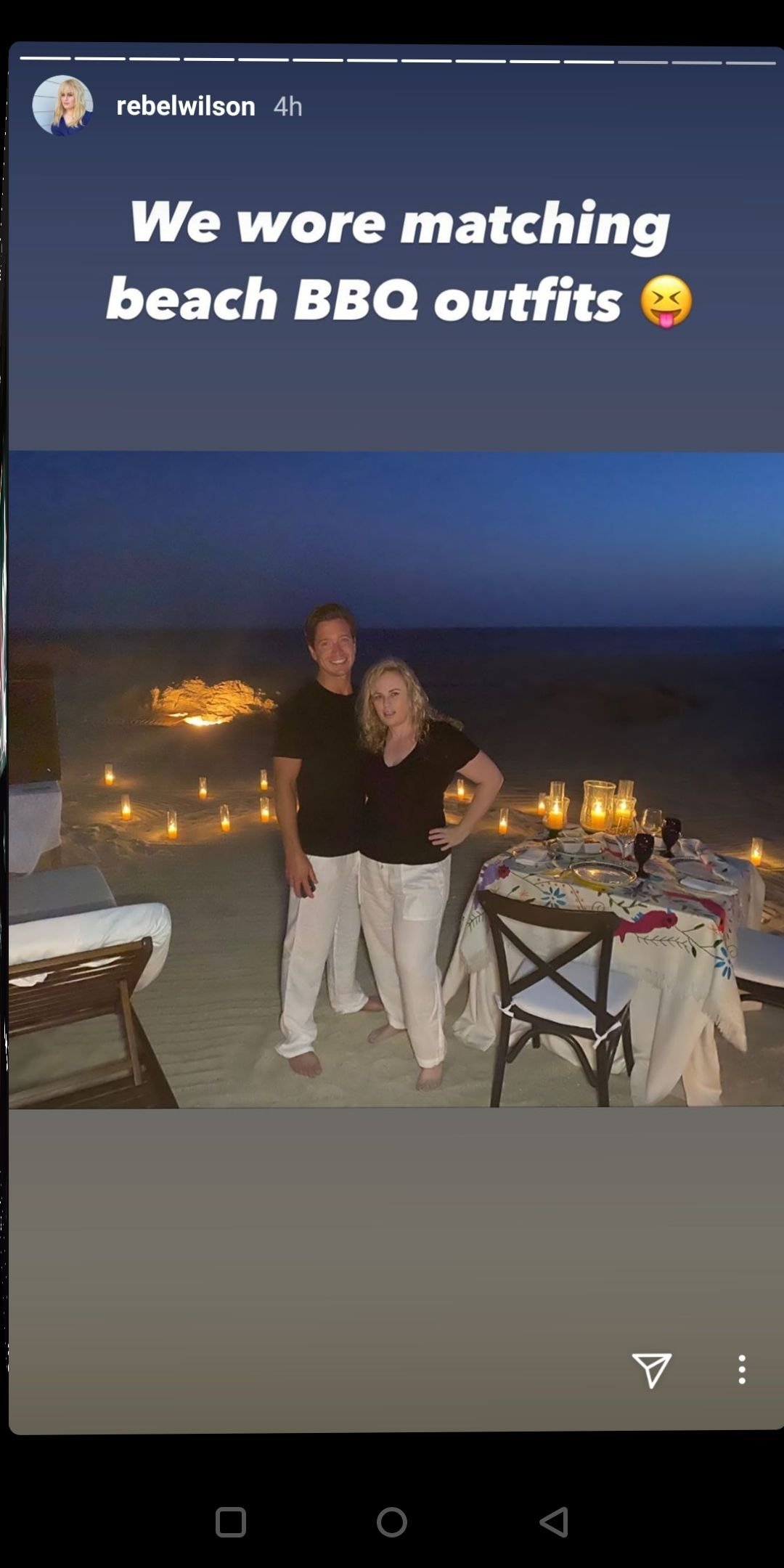 Apart from his service as to The Peter W. Busch Foundation as their West Coast ambassador, Jacob also works closely with Children's Hospital Los Angeles while running his brewery called Son's Beer, launched in 2016 with his friends Carlo Mondavi and Elliott Taylor.
One of Rebel Wilson's recent pictures taken while on vacation with Jacob joyfully captured how she feels about life and more humorously, about the strides she can make synchronized swimming.
Looking cheerful in a pink bathing suit and a wide smile, the camera captured Wilson just as she jumped out of the water while cooling off in a perfectly positioned infinity pool.