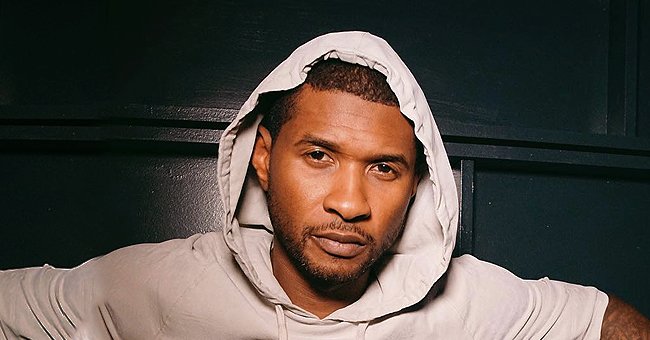 Instagram/usher
Usher Poses in a Car With His 2 Look-Alike Sons Rocking Sunglasses & Similar Hairstyles (Photo)
Fans of American singer Usher Raymond were left stunned by the singer's latest post on Instagram where he shared a picture of his look-alike sons and celebrated his mother's birthday.
Whenever Usher Raymond drops a post, fans are sure to expect a hit and the singer's recent post on Instagram did not fail to create his usual buzz.
Usher posted a cute picture of him and his look-alike sons Raymond V (born in 2007) and Naviyd Ely Raymond (2008) as he celebrated his birthday. Fans of the singer are left stunned by how grown-up his sons have become.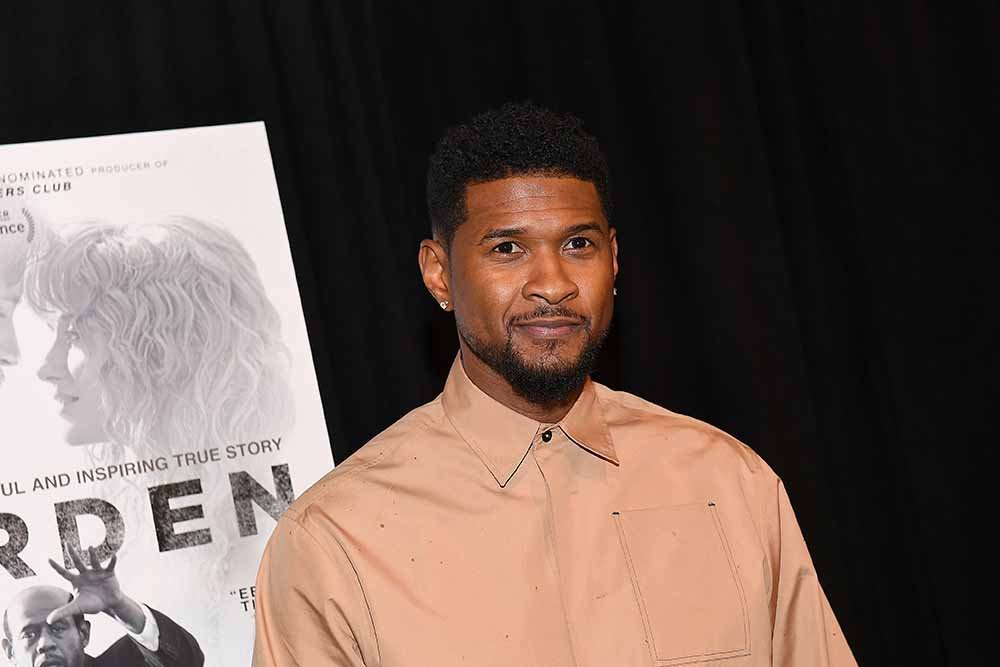 Usher Raymond IV attends the "Burden" Atlanta Red Carpet Screening on March 02, 2020. | Photo: Getty Images
In the shared photo, Usher could be seen wearing his trademark earring, looking back proudly at his two sons as though he was admiring them himself. In the post that accompanied the picture, Usher wished his mother a happy birthday and thanked her for making him the man he has become.
Usher's sons, Raymond V and Naviyd looked handsome in their casual shirts and sunglasses as they posed in a car alongside their cute dog. The legendary singer captioned the post:
"On this day, I couldn't be prouder for the love from my family, friends, and loved ones. I'm most happy to be a father to you too. Happy Birthday to you, Mom as well..."
It was not surprising to see Usher's fans flooding his post with comments and likes. The post has gathered over 87,603 likes and 3,153 comments.
One fan wished the singer's mom a happy birthday while noting that his sons bore a striking resemblance to him. A second fan added that his sons are getting so grown up.
The singer shared the news with a cute picture of his newborn holding his finger.
Looking at the picture of Usher's sons, fans might be left thinking, "how time flies." The singer reportedly became a father for the first time in 2007 following the birth of his son Raymond V with his ex-wife, Tameka Foster.
In a recent Tik Tok video, the singer showed his fans how grown-up his sons have become. In the video he shared, the 42-year-old and his sons tried to recreate a photo taken in 2010 for a "then and now" moment on Tik Tok.
Usher recently became a father for the third time after his daughter Sovereign Bo Raymond was born. Sovereign is Usher's first child with his girlfriend, Jenn Goicoechea. The singer shared the news with a cute picture of his newborn holding his finger. Usher also revealed that his sons are thrilled with the arrival of their sister.
When he is not performing and thrilling fans with his hit songs and dance moves, Usher likes to spend time with his children at home. The singer was reported to have once said that family for him comes before everything.
Most people would rather mark their 41st birthday with a stylish dinner or party at a club; Usher preferred to celebrate his big day by making tacos at home with his kids. The singer shared a video on his Instagram of him and his sons having a delightful father-son moment.
Since his performance on the hit show, "Star Search," which earned him a recording contract with LaFace Records, Usher has been one of the greatest entertainers of the last two decades.
Please fill in your e-mail so we can share with you our top stories!