Princess Eugenie Shares Unseen Photos in a Touching Birthday Tribute to Her Mom, Sarah Ferguson
Princess Eugenie shared a series of photos as she celebrated mom Sarah Ferguson's birthday today, Thursday. There were new and old pictures alike in the touching post. 
On Thursday, Sarah Ferguson, a former member of the British royal family, turned 61 years old. On Instagram, her younger daughter, Princess Eugenie, shared a sweet tribute to her loving mom. 
Eugenie, 30, will soon be a mother herself as she recently announced her pregnancy with her husband, Jack Brooksbank. Meanwhile, Ferguson will be a grandmother for the first time. Her post is found below. 
FERGUSON TO BE A GRANDMOTHER
"Jack and I are so excited for early 2021," wrote Eugenie in the caption for a photo of her and Brooksbank's hands along with a pair of baby shoes. Following their announcement, Ferguson quickly jumped online. 
Ferguson said she was "so excited" about the news and the fact that she would become a grandmother to the York child. She further shared a photo of Eugenie and Brooksbank in the post.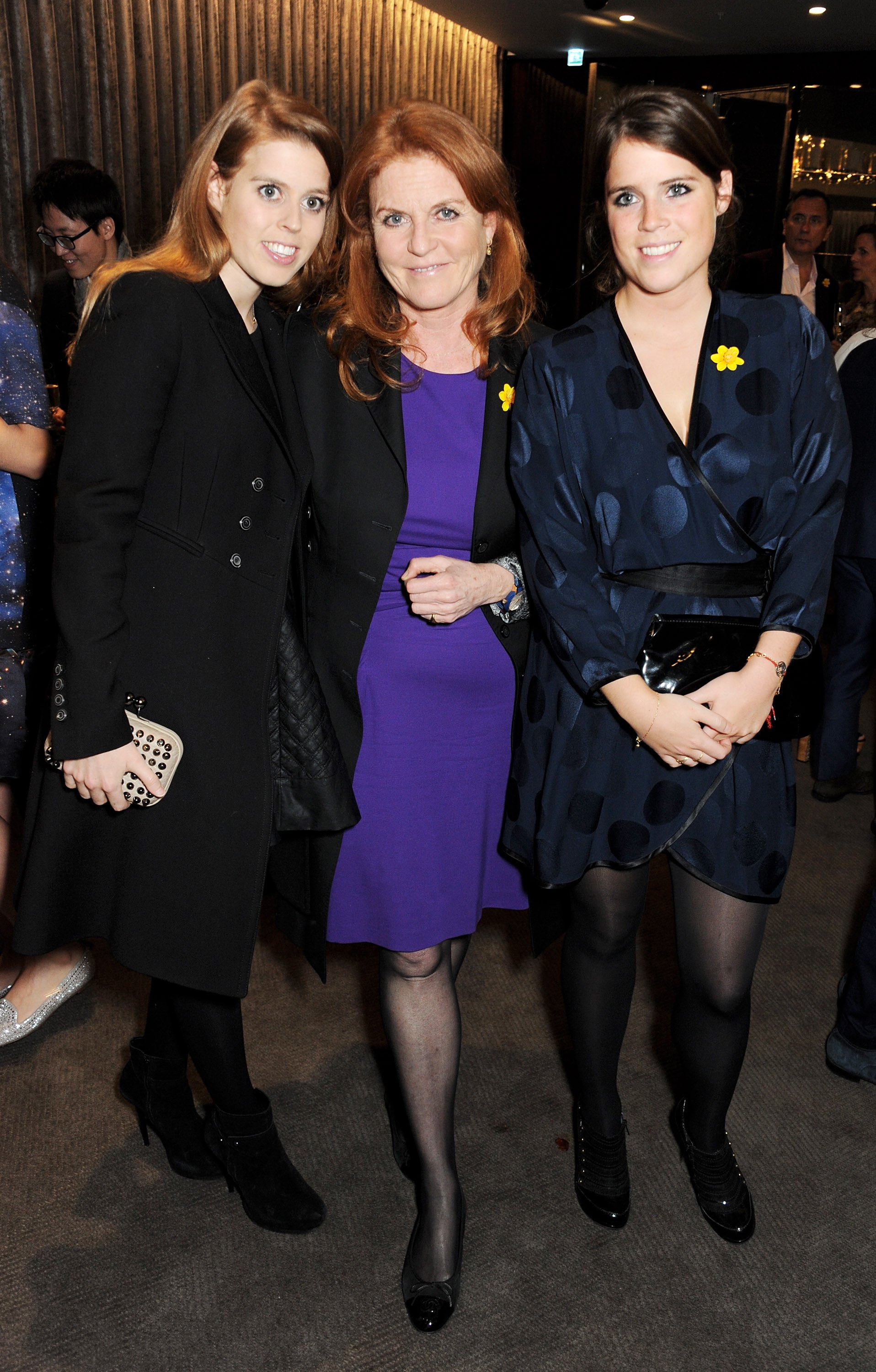 EUGENIE CELEBRATES MOM'S BIRTHDAY
On Thursday, though, all attention was granted to Ferguson as she celebrated her landmark birthday — entering her 60s. In the first shot Eugenie shared of her, Ferguson sat outside on a large mushroom. 
The author looked stunning in a black dress, which she paired with matching shoes. Her fiery red hair was let loose. The following slide saw Ferguson smelling some large pink flowers outside. 
In the third, she and Eugenie shared a selfie lit by natural lighting. The next shot was a throwback from Ferguson's younger days. She stooped on the ground with a dog in front of her. 
HER DAUGHTER'S SWEET WORDS
More current photos of Ferguson followed another old picture. The last shot was a photo taken when Eugene and her sister Beatrice, 32, were still young girls who held onto their mother's hands. 
"You are one of a kind," wrote Eugenie in the caption of the post. The 80k fans who liked the post would agree. Two weeks ago, they went crazy when Ferguson stepped out in a black dress looking stunning. 
FERGUSON GORGEOUS IN BLACK
Ferguson was attending an event where she would present Sir David Attenborough with an award. In a post from the event, Ferguson shared a picture and encouraged others to do more to alleviate climate change. 
The award has also been given to persons such as the famous Doctor Jane Goodall – who is a primatologist – and Mark Shand, the Duchess of Cornwall's late brother. 
The post came the week after Prince William, his wife Kate Middleton, and their three children met with Attenborough to talk about the latter's Netflix documentary on extinct animals.