Yvonne Strahovski Is a Doting Mother and Wife — inside the 'Handmaid's Tale' Star's Family
Australian actress Yvonne Strahovski, best known as CIA Agent Sarah Walker in "Chuck," has been married to fellow actor Tom Loden since 2017. They share a son, and he was present during the filming of "The Handmaid's Tale."
Born in July 1982, Strahovski studied Performance at the University of Western Sydney's School of Contemporary Arts and got her degree in 2003.
Her career in the entertainment industry began right away as she landed a part in the TV series "Double the Fist." The following year, she portrayed Freya Lewis in "Headland," another popular TV show in Australia.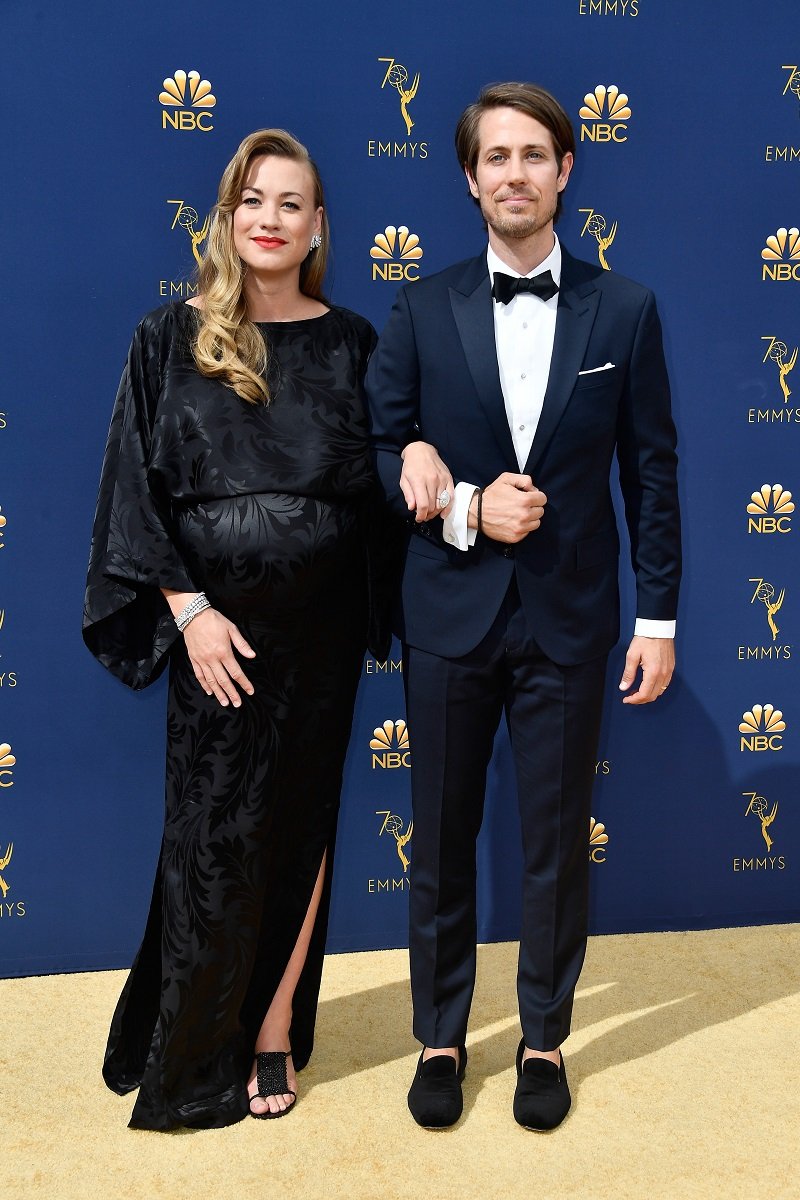 YVONNE STRAHOVSKI'S CAREER
It wasn't until "Gone" came out in 2007 that Strahovski attracted producers' attention in Hollywood. Eventually, she made the best decision of her career: leaving home in Australia and moving to Los Angeles.
Shortly after that, Yvonne Strahovski got the role of Sarah Walker in "Chuck," which shot her career to stardom.
For five seasons, the Australian actress, Zachary Levi and Joshua Gomez captivated audiences worldwide. In fact, her performance was so outstanding that she took home a Teen Choice Award in 2010 and a TV Guide Award in 2011.
Strahovski's career kept getting better as she portrayed Hannah McKay in "Dexter," Kate Morgan in "24: Live Another Day," and Rene Carpenter in "The Astronaut Wives Club."
One of the most notable projects Yvonne Strahovski has worked on so far is "The Handmaid's Tale," wherein she portrays Serena Joy Waterford, the wife of Commander Fred Waterford (Joseph Fiennes).
Strahovski was nominated for many awards for her performance, including a Primetime Emmy in 2018 and a Golden Globe in 2019.
YVONNE STRAHOVSKI'S HUSBAND, TIM LODEN
Speaking of the Emmys, the actress actually revealed that she had gotten married to actor and producer Tim Loden during the Emmys' red-carpet event in 2017.
Although the pair began dating in 2009, they kept their relationship so private that people even assumed they might have parted ways years ago, which is probably why so many people were surprised about the wedding news.
Strahovski and Loden pointed out that their ceremony was held in Northern California and was "very hot" due to a heatwave. So hot, in fact, that they even jumped into a lake wearing their gown and suit.
Although the weather probably made things a bit more complicated than expected, they had a "great time." After walking down the aisle, they wasted little to no time to enlarge their family.
[Strahovski had] to shoot scenes and breastfeed William.
YVONNE STRAHOVSKI'S CHILD, WILLIAM
In October 2018, Yvonne Strahovski's baby, William, was born. Only seven weeks after that, the actress went back to "The Handmaid's Tale" set to work.
She revealed that there were a few reasons she returned to work so quickly, including the incredible success of the show and its contribution to the global women's rights debate.
Tim Loden also played a crucial role in her decision as he would go to work with her every single day, carrying William around so she was never far away from the infant and could breastfeed him, as well.
The actress also confessed that the TV series' production began around the time she was giving birth, and they were waiting for her to return.
Strahovski labeled those moments as the "most challenging" in her career, especially because of the sleep deprivation that came with her newborn and the breastfeeding sessions. She added:
"And then knowing that I was going to be hit pretty hard with my scene work, because they have backed it all up."
By the time she returned to production, the actress pointed out, everyone was "well into the fifth episode," so they had to play catch-up with her character's scenes.
It was definitely challenging as Yvonne Strahovski had to run back and forth the set and her trailer to shoot scenes and breastfeed William, but it all paid off as the show's third season was as good as the previous two. Kudos to you, Strahovski.