Francie Frane Declares Her Love to 'Dog the Bounty Hunter' in Caption with Pic of Her Grandson
Francie Frane shared a photo this week which saw her proclaiming her love for Duane Chapman. The post featured her adorable grandson hanging out with the bounty hunter. 
On Wednesday, Duane Chapman's new fiancé Francie Frane took to Instagram and shared a photo of two of her most favorite persons currently: Duane and her cute grandson. 
Frane, 51, became Duane's fiancé in May 2020 — just under a year after Duane's wife Beth Chapman died from throat cancer in June 2019. Her latest post is found below.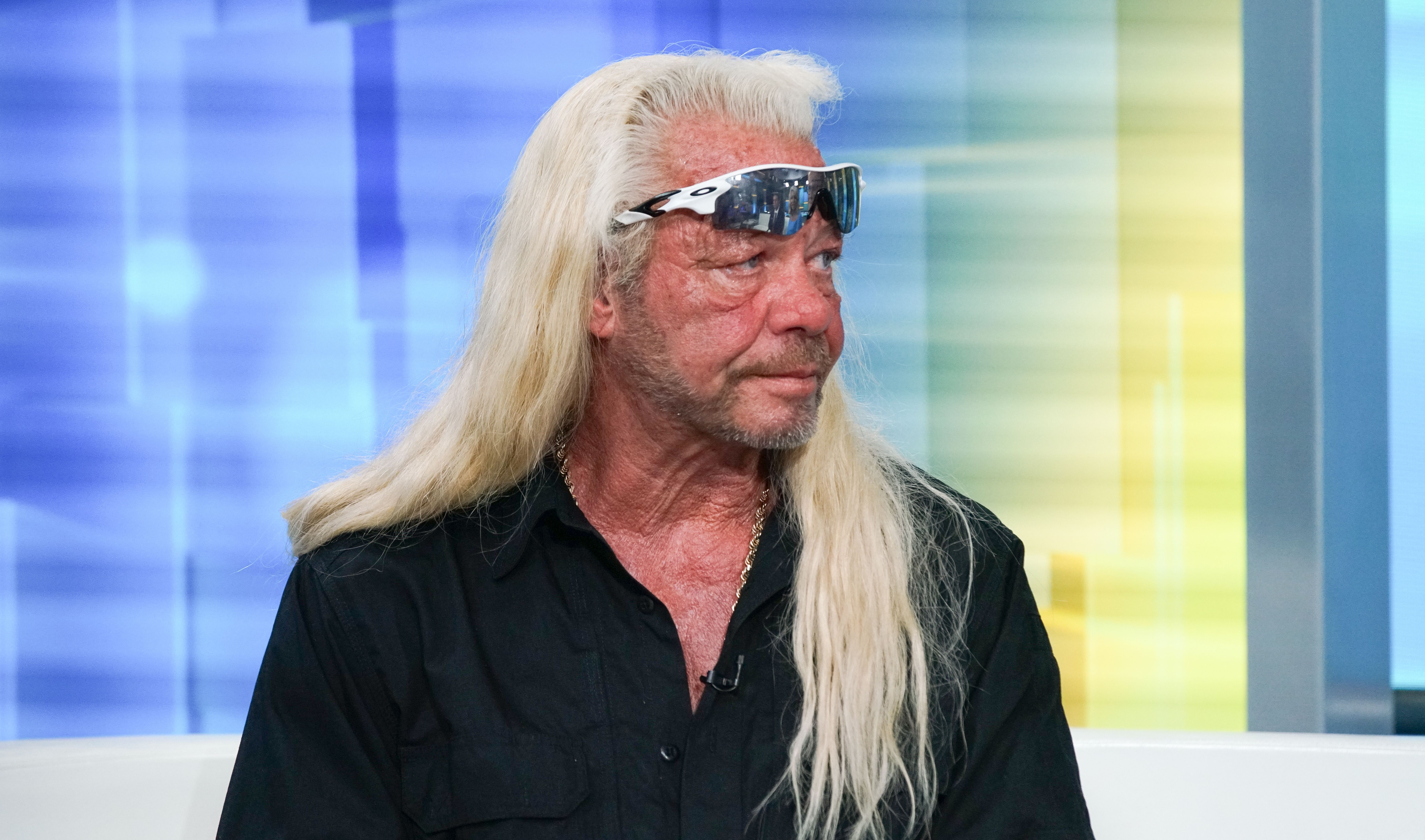 DUANE AND FRANE'S GRANDSON
Frane and Duane's whirlwind romance left many confused and others quite happy for the reality star, whose health was failing for a while due to his loss. In the new photo, Duane looks well. 
The shot sees the famous bounty hunter sitting on a cream couch in front of a desk with a laptop and a filled red plastic cup. Next to him is Frane's grandson from one of her two sons. 
RESHARING THE PHOTO
Duane sports a blue vest and jeans with sunglasses, while the young boy looks smart in a black sweater and a pair of glasses. "Love these two boys [heart emoji]," wrote Frane in the caption. 
Soon after, Duane shared the same snap on his own Instagram account, along with Frane's original caption. Duane, 67, is dad to twelve kids and has a few grandchildren of his own.
GOD HAD A HAND IN IT
A month ago, Duane and Frane talked about their beliefs that they were destined to be together. Duane reportedly called the new lady in his life God's "pick" for him. The two met sometime late last year. 
Like Duane, Frane lost her partner not long ago, and the two bonded in their grief. They had their first "date" in church at Frane's insistence. Frane described it as a "miracle" how God brought the pair together. 
BONNIE DEFENDS HER DAD
Frane, a rancher, connected with Duane after the latter called her trying to reach her late husband Bob for excavation work. Duane was unaware that Bob had died. After letting him know, the two began talking. 
Although Duane received backlash for dating and getting engaged soon after Beth's death, his daughter Bonnie defended him online. She noted that her mom would have wanted her dad to be happy. 
Plus, it is difficult to understand what a person who has lost their spouse is going through. If others were not in the same position, they have little room to judge, said the makeup artist. It sounds like the family is on board.