Watch as Dolly Parton Look Back on Her Best Country-Glam Fashion Moments From 1975 To Now
Dolly Parton may not feel like a style icon, but thanks to a new video, it's easy to see why she's considered one. The singer looked back at her own fashion over the years in a new video for Vogue. 
On Tuesday, Dolly Parton sat down for Vogue magazine's "Life in Looks" YouTube series to look back at her most iconic fashion moments in the last few decades. 
To this day, Parton, 74, continues to stun with her over-the-top looks and glittery outfits when she appears in public. While she is no designer, the country legend has worn several big names over the years.
DOLLY'S OUTFITS OVER THE YEARS
To begin, Parton noted:  "I have never thought of myself as being fashionable. I'll just tell you what I know about how I look and why I look that way." Her deep sense of humility has always looked good on the singer. 
Parton discussed all her most talked about fashion pieces — from her 1974 "Jolene" album cover to her 2019 Grammys look worn while performing. In between, she talked about her 2005 Country Music Awards outfit.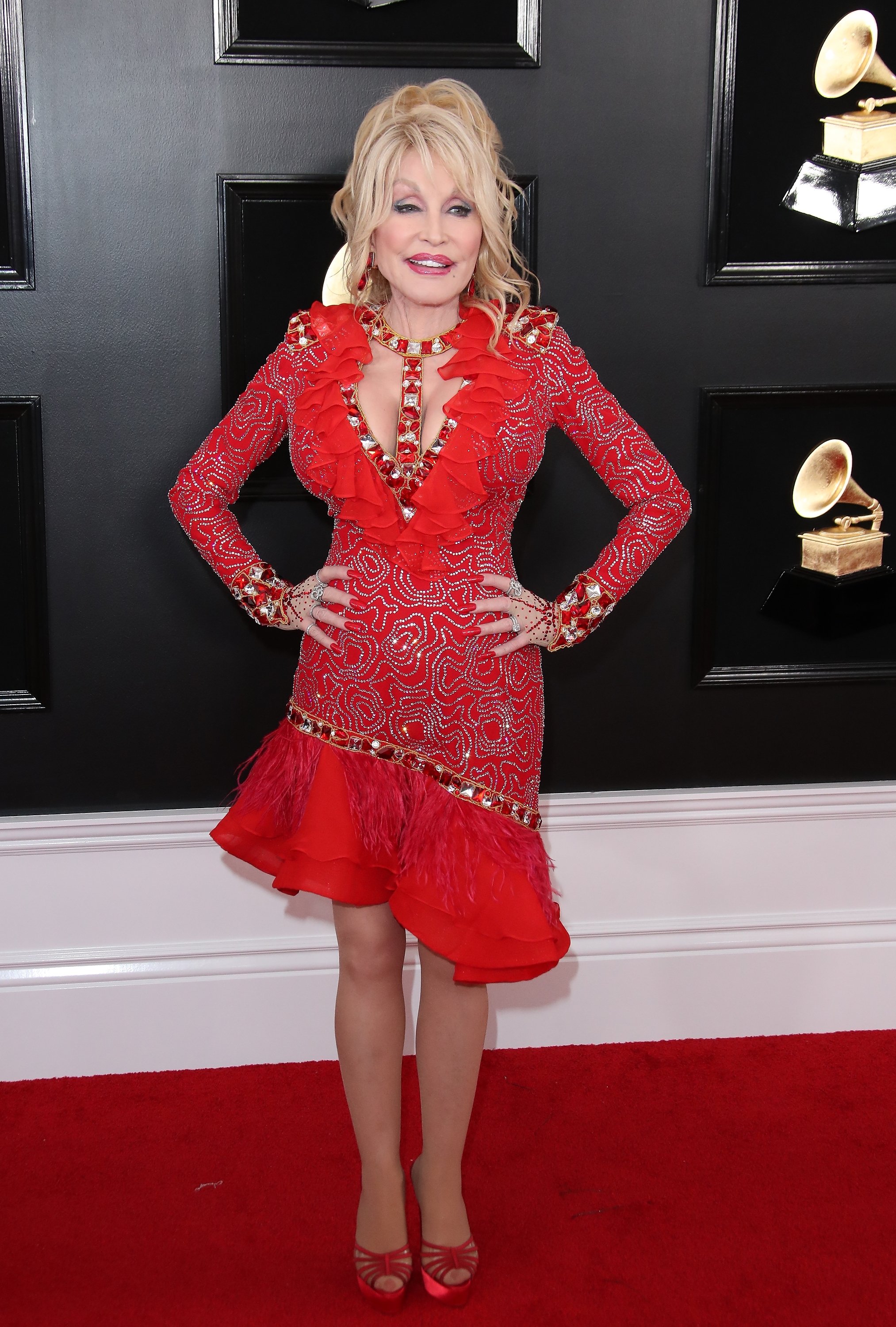 HER FIRST FASHIONABLE MOMENT
There was also Parton's glittery 1987 outfit, which she wore alongside Oprah Winfrey during the "Dolly" variety show. Another shiny outfit was her all-white dress, which she sported in 1988 for her "Christmas at Home" tv special. 
The very first time she truly felt fashionable, Parton recounted, was when Ann Roth designed for her the lacy, pink satin gown to wear during the premiere of the 1980 hit film, "9 to 5."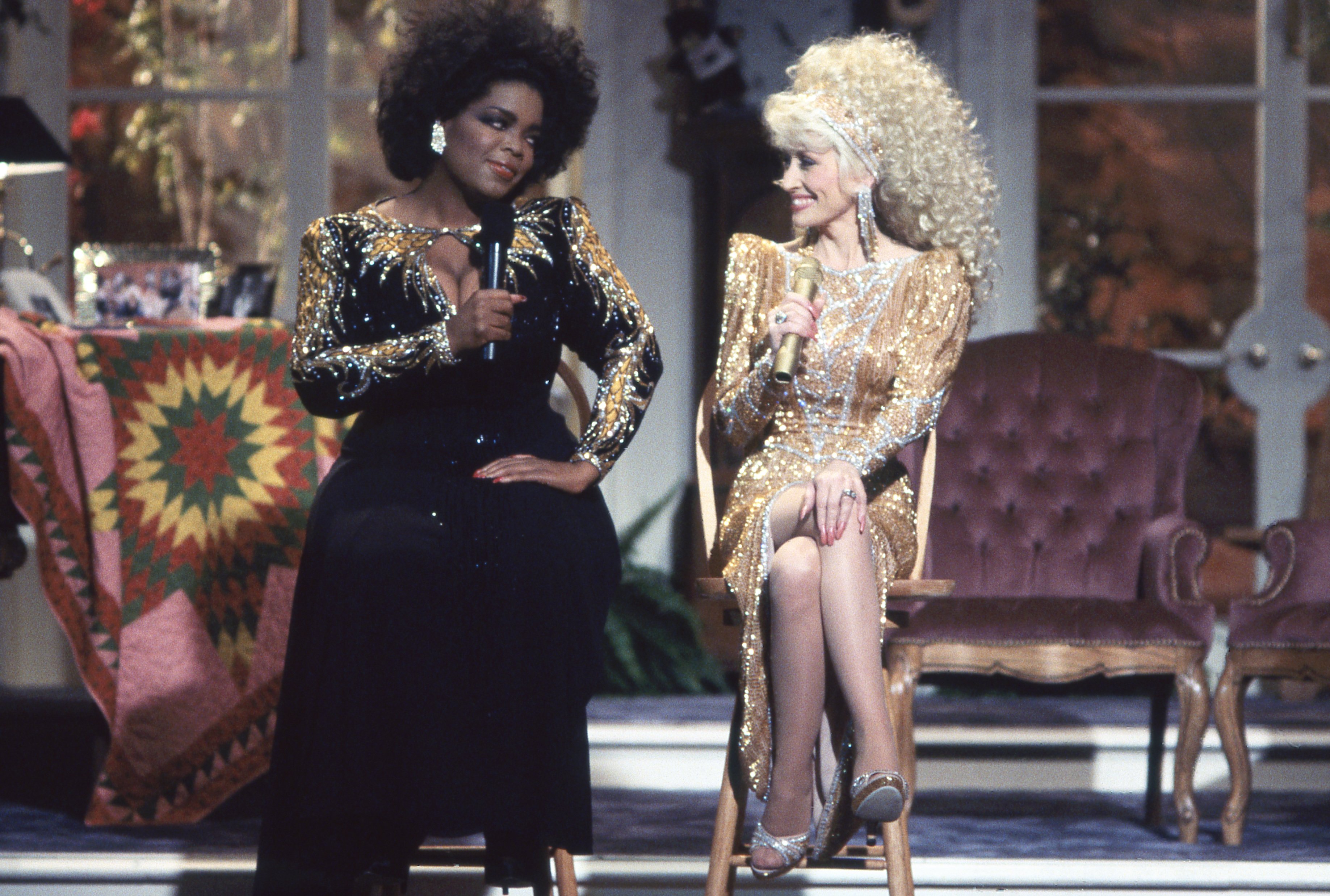 DOLLY'S OTHER STAND-OUT LOOKS
Of course, loyal fans will know that there were numerous other instances in which Parton's looks were off the charts. For example, she looked like a large sunflower in a yellow dress worn in 1978. 
In 1984, Parton was the perfect cowgirl in a plaid red and black blouse and blue jeans, which she paired with a traditional country hat. IN 1997, she looked playful in a yellow and white polka dot dress sitting on the back of a red truck. 
In a 2014 interview with Vogue, Parton made it clear that her goal is to be fun when dressing. All the rhinestones and sequins are her way of expressing that. Her friend, Reba McEntire, seems to have a similar idea.
DOLLY AND REBA TAKE PHOTO
Last month, the two posed together for a new photo that saw Parton resting her head on the shoulder of her longtime pal. Parton's top featured embellishments of chains and spikes.
As for McEntire, she looked stunning in a black sequinned dress. Her fiery hair was styled loose, just like Parton's signature blonde locks. The two women shared toothy smiles in the photo, which leaked love and positivity.