'OutDaughtered' Fans Can't Stop Gushing over Sweet Photo of the Busby Quints with Their Cousins
On Monday, fans looked on as their favorite girls from "OutDaughtered" spent time with their cousins. Ten girls in all were pictured in the heartwarming post. 
"
OutDaughtered
" sisters Blayke, 9, and quintuples Ava Lane, Olivia Marie, Hazel Grace, Riley Paige, and Parker Kate, 5, are lucky to have each other all the time. It's a large circle of support. 
Yet on Monday, we saw that the girls also have their cousins to lean on. The large group consisting of ten girls posed at the back of a van in a new shot shared by parents Adam and Danielle Busby.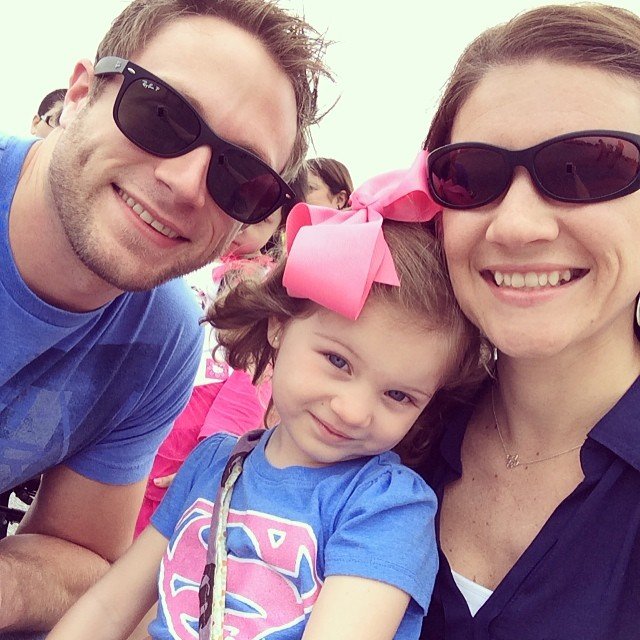 BUSBY GIRLS AND COUSINS
In the bright photo, the young girls mostly stood — with some standing — in what looked like the inside of a truck or van. Behind them was the roof of a house, and then clear skies. 
The girls were all dressed in outdoorsy outfits like summer dresses, t-shirts, and shorts, and a couple of them wore colorful bath suits. A couple of toys were also around, and a pet dog sat near the front.
ASKING FANS IF THEY SHOULD STAY
"Girls! Girls! Girls! We are loving still having our Lake Chalres [sic] cousins around! All in favor for them just moving here ... ?" read the caption. While the couple didn't reveal exactly where they were, it's safe to guess that they are with Danielle's sisters. 
Danielle actually has twin sisters Ashley and Crystal, who also have kids of their own. In 2014, Danielle said in an interview that she is very close to her siblings and was looking forward to their involvement in the show.
INJURY AND SCHOOL PICTURE DAY
Last month, Crystal's daughter McKenzie was in the news after suffering an unfortunate incident with a baseball bat that landed her in the emergency room. Thankfully, her recovery was short-lived. 
She was able to return to school soon after. McKenzie is just starting fifth grade while her brother Bronson is entering the second. Elsewhere, the twins enjoyed a school picture day this week. 
The new kindergarteners were slightly thrown off when their busy mom lost track of the days and thought Tuesday was Monday. Luckily, big sister Blayke stepped up and helped choose outfits for the girls. 
HURRICANES AND THE BUSBYS
Last month also saw the Busbys dealing with the advisory for hurricane Laura. Adam shared a clip of them viewing the weather channel as they prayed for the winds to die down. 
Adam was most worried about his parents, grandmothers, and sister who took shelter in League City, Texas. Luckily, the storm brought only mild winds to the Busby's area. 
A
few weeks later
, Hurricane Delta brought such devastation that the Busybs opted to take in refugees to help out. They also held a relief drive and shipped out items to those affected — what a great way to give back.