ESPN Atlanta Falcons Reporter, Vaughn McClure Dies at 48 — What Happened?
ESPN Atlanta Falcons Reporter, Vaughn McClure, sadly passed away this week at the age of 48. McClure's passing was confirmed by the Atlanta Falcons CEO and president, Rich McKay.
On Thursday, October 15, 2020, the Atlanta Falcons took to Twitter to reveal that their ESPN reporter, Vaughn McClure, has died. The National Football League (NFL) reporter passed away at his home near Atlanta.
McClure became a member of ESPN's NFL coverage team from 2013. He was responsible for reporting on the Atlanta Falcons as part of the league's NFL Nation and he also covered the team in 2017 during its run to the Super Bowl LI.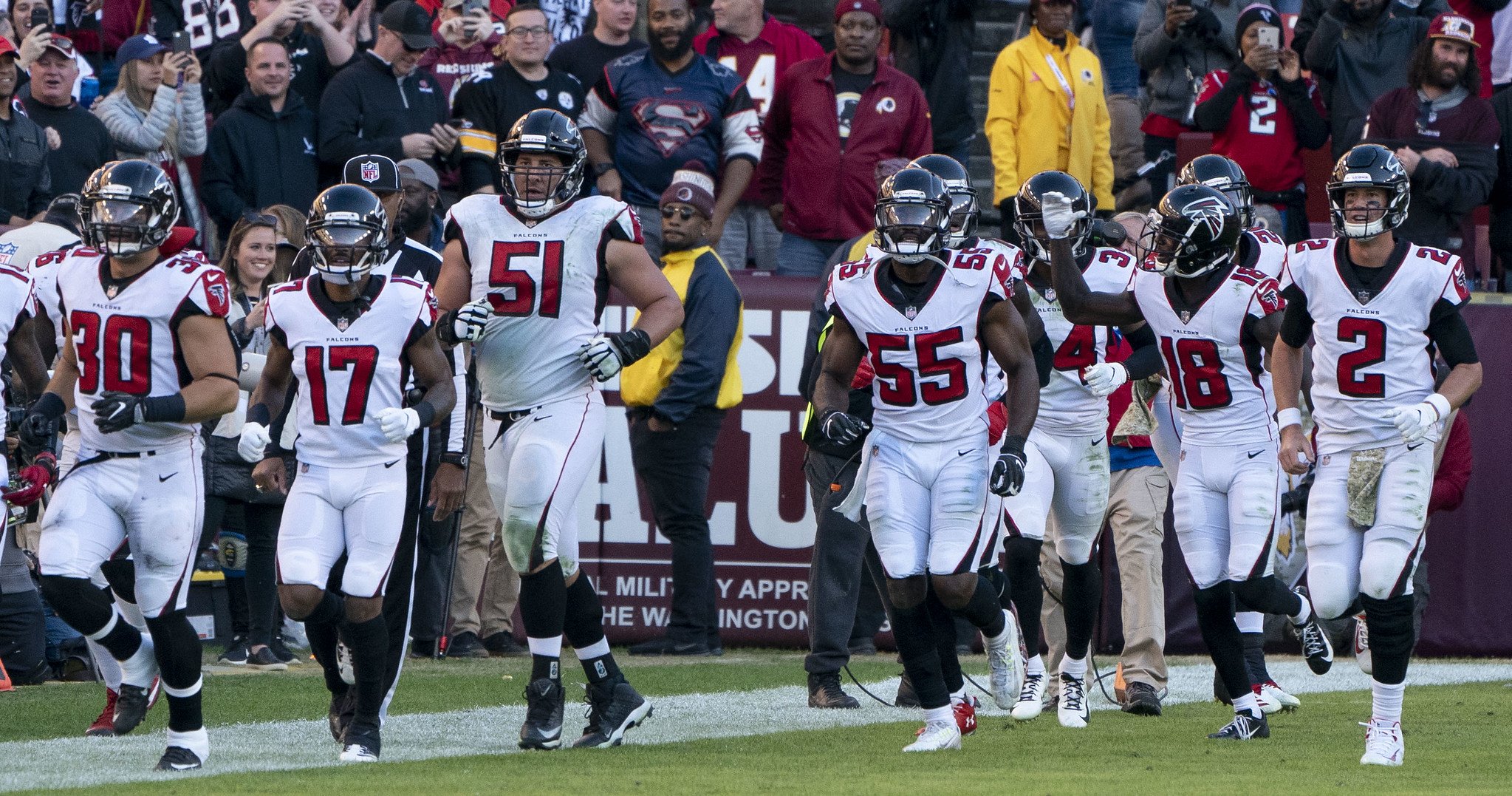 HIS WORK & CEO MOURNS DEATH
McClure covered ESPN's radio and television coverage of the Falcons and the NFL. Rich McKay, the CEO and president of the team paid tribute to the fallen star via a post on Twitter that read:
"We are saddened to learn of the passing of ESPN's Vaughn McClure."
Vaughn McClure made you feel like a celebrity every time you saw him. I simply cannot believe he is gone. Absolutely crushing. pic.twitter.com/uWjeWU6Tpa

— Dan Graziano (@DanGrazianoESPN) October 15, 2020
MCKAY'S DESCRIPTION OF MCCLURE
McKay described the late reporter as having been thoughtful and earnest in his work. The CEO also noted how McClure had been passionate about his work and the relationships he had, adding:
"He will be missed dearly and we are holding his family, friends and associates in our thoughts and prayers."
October 15, 2020
ESPN EDITOR PAYS TRIBUTE
The Senior Deputy Editor for digital NFL coverage at ESPN, John Pluym, also mourned McClure's sudden death. Pluym revealed how much they'd all loved the late reporter who was described as having a heart of gold.
McClure isn't the only sports reporter to pass away this year.
The senior deputy editor also shared how helpful the late star was. He noted how stories were coming out of McClure helping co-workers with stories or putting in a good word for them with a player or coach.
We're sorry to learn the news that Steve Lee, who covered the Sky Blues for @bbcmtd and @SkySports for many years, has sadly passed away.

Our thoughts and condolences are with Steve's family and friends at this sad time.

— Coventry City (@Coventry_City) August 31, 2020
WHAT WORK VAUGHN DID
McClure previously worked on covering the Chicago Bears for "The Chicago Tribune" for 6 years before he joined ESPN. He also worked for the "Fresno Bee," the "South Bend Tribune," "The Chicago Sun-Times," and the "DeKalb Daily Chronicle."
A cause of death has not been announced yet. McClure isn't the only sports reporter to pass away this year, in August, commentator and Sky Sports reporter Steve Lee passed on at the age of 68.
Edward Aschoff was one of my closest friends. He was was one the most genuine, enthusiastic, personable people I've ever and he made the world a better place.

Today is unspeakably sad and I'm devastated for Katy and his family.

— Kyle Bonagura (@BonaguraESPN) December 25, 2019
LEE & ASCHOFF'S DEATHS
Lee's death was confirmed by his daughter, Rebecca, via a Facebook post. The late reporter had worked on both football and cricket for Sky Sports and BBC Midlands for more than 30 years of his career.
Last December, another sports reporter was suddenly lost at a very young age. Edward Aschoff, a college football reporter for ESPN, passed away at the young age of 34 after briefly battling pneumonia.