'Virgin River' Star Benjamin Hollingsworth & His Wife Nila Myers Welcome Their Third Child
On Sunday, October 18, 2020, actor Benjamin Hollingsworth announced that he'd welcomed his third child with his wife. The baby girl was born a few days before her father made the announcement.
Taking to his Instagram account, Benjamin Hollingsworth shared an adorable photo of himself starring at his newborn baby girl. In the image, the "Virgin River" star's daughter looked so cute in a fluffy pink onesie.
The actor shared about his daughter's birth in a lengthy post. Hollingsworth revealed to his fans that his daughter, Juniper Bloom Hollingsworth, was actually born on October 15, 2020, at 12:16 a.m.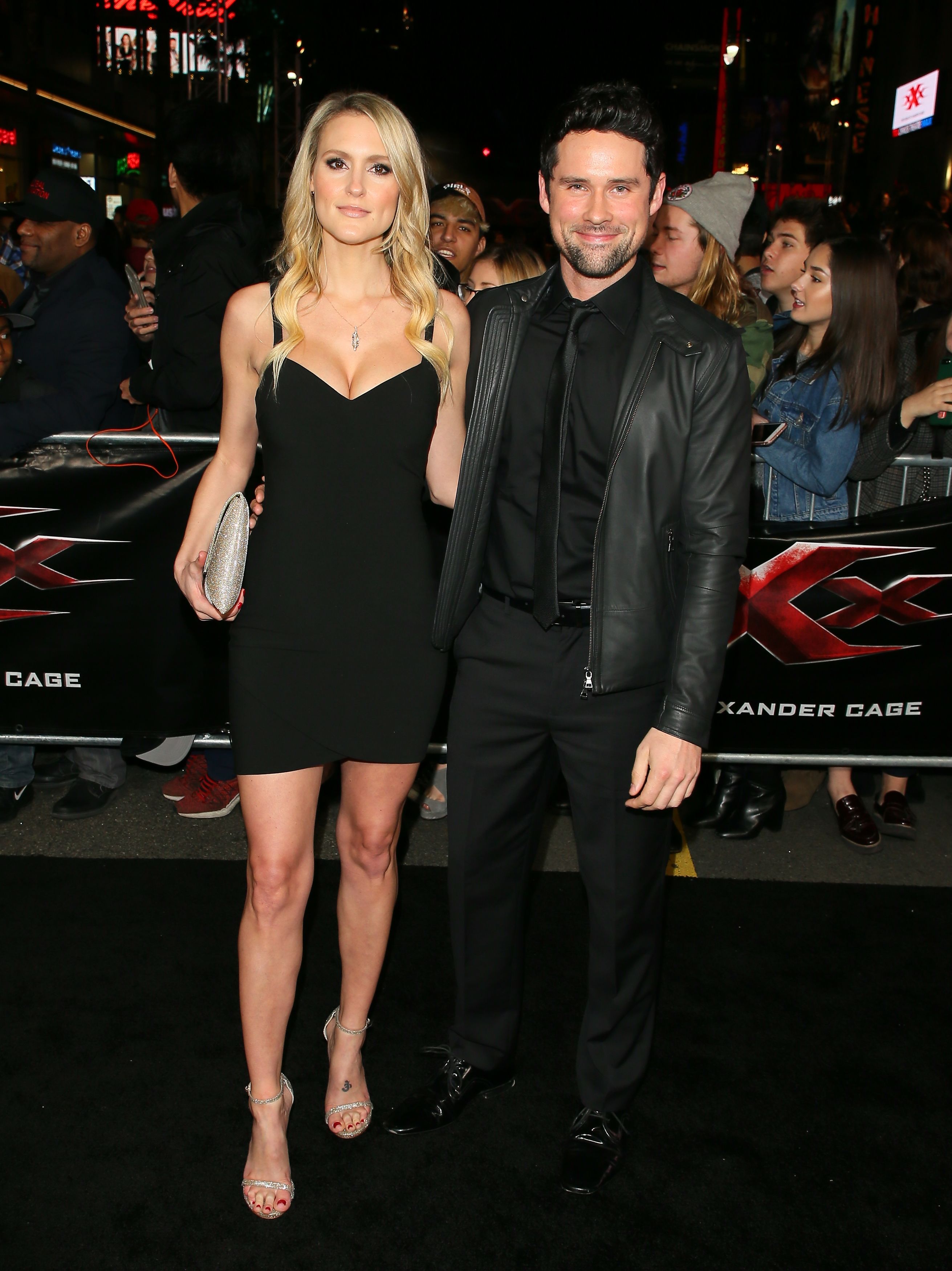 JUNIPER CATCHES DAD'S HEART
The star shared how little Juniper had caught his heart the minute she looked at him. The actor also revealed that he was grateful daily for his family before explaining how the birth played out.
Benjamin Hollingsworth thanked his newborn daughter for giving him some much-needed perspective for the year.
Hollingsworth shared how he'd spent the days leading up to the birth trying to get some control of things. He noted how his wife, Nila Myers, would lament that they weren't ready for the birth.
WIFE CONCERNED ABOUT READINESS
As his wife worried about their readiness for the birth, their other two children would generally be oblivious to the situation. The actor shared how their sons Hemingway and Gatsby would be running around the house, jumping, screaming, and breaking things in the home.
Hollingsworth stated how he didn't argue with his pregnant wife on their lack of readiness cause he knew better. The actor joked how he'd look at other families with more than three children and thought they were crazy.
BENJAMIN MOCKS VAN DER BEEK
Pointing a finger at his fellow actor, James Van Der Beek who has five children, Hollingsworth called having more than three children "insanity." He noted how he thought having a third child was impossible as he and his wife struggled with their two toddlers, however:
"The capacity to expand our hearts lies within us all."
HOLLINGSWORTH'S FEARS
Hollingsworth confessed that his fears were alleviated when he saw his daughter's eyes. He felt he couldn't live without her and his heartbeat tripled while he knew he wouldn't be able to say no anymore.
The star joked about little Juniper getting anything she wanted from him. He also described himself as the worst father and the best one at the same time and that his stress dissipated when he locked eyes with her.
THANKING HIS DAUGHTER
The star thanked his newborn daughter for giving him some much-needed perspective for the year. He also showed her gratitude for making him realize that Der Beek wasn't actually crazy.
Hollingsworth and Myers made their relationship official when they got married in November 2012. The pair tied the knot after being engaged for only two months and Hemingway was welcomed in 2016 while Gatsby joined the family two years later.
HEMINGWAY'S BIRTH
The funny thing about Hemingway's birth is that his father was the first one to welcome him into the world. On the day of his birth, the actor proudly wore some gloves to catch his baby boy at the suggestion of his OB/GYN.
Before the birth of Gatsby, Hemingway started training to be a big brother. The little boy got a small toy doll to take care of and his father noted at the time that he was showing signs that he would be the best big brother.