Closer Weekly: Prince William & Kate Middleton Cherish Every Moment with Their Children
The Duke and Duchess of Cambridge are among the most famous people in the world, but they enjoy simple things like cooking dinner and spending quality time with their kids.
Prince William and his wife, Kate Middleton, might be royals, but this does not stop the couple from appreciating the little things of life — including every moment spent with their kids.
Speaking to Closer Weekly, a source close to the couple revealed that despite their privileged background, Middleton and Prince William take turns helping their kids with homework and entertaining them before bedtime.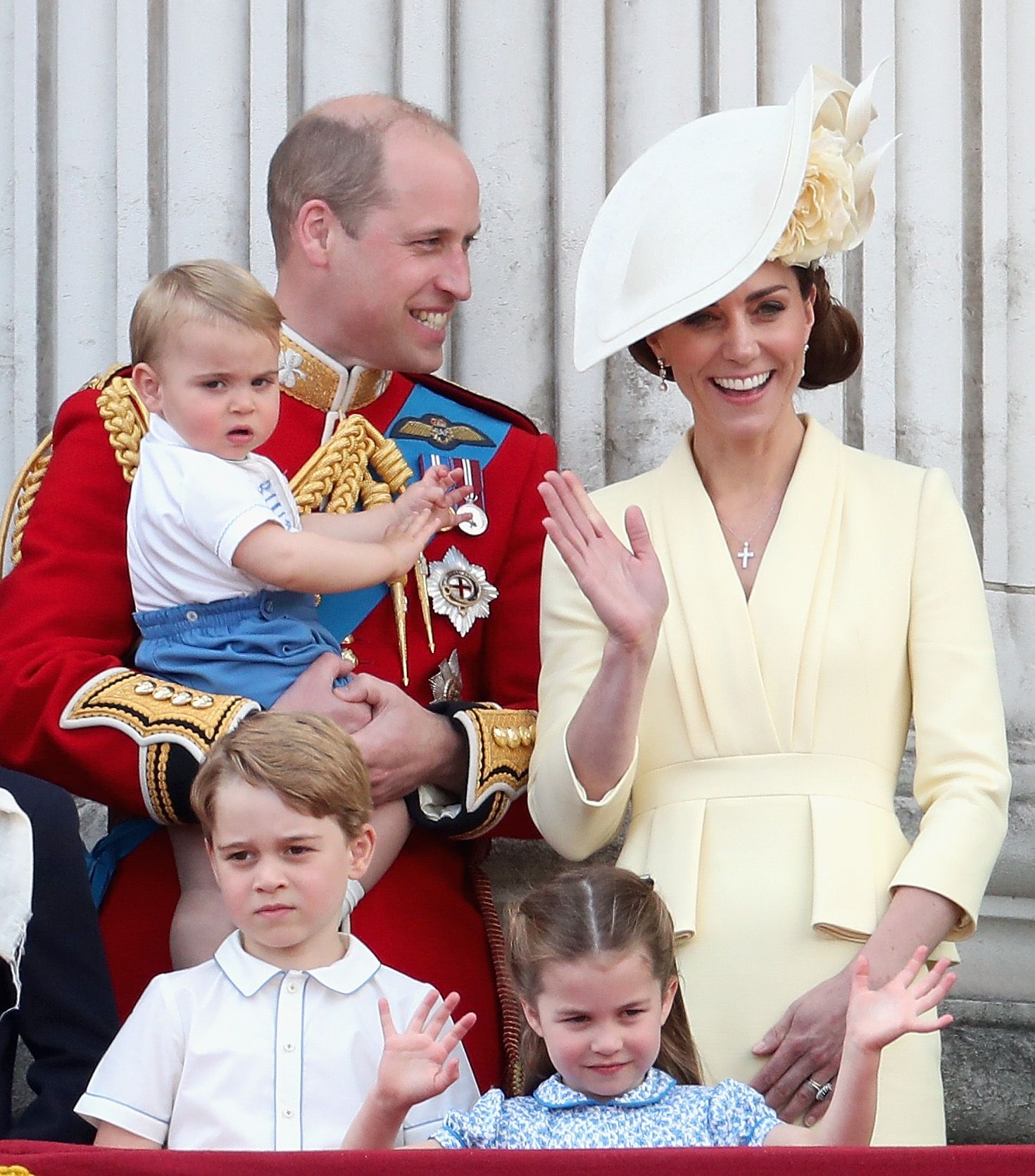 The source also revealed that Middleton loves to do regular mom activities like cooking dinner, but when she can not, they simply get takeout from local restaurants.
The Duchess of Cambridge and Prince William are parents to three kids, seven-year-old George, five-year-old Charlotte, and the youngest of them all, two-year-old Louis. 
Though the two oldest siblings have different individual personalities, with George being reserved and Charlotte being a bit more outspoken, the source noted that they have a great sibling bond that makes their parents happy.
While Middleton and Prince William are trying to give their children a normal childhood, the royal couple also teaches the youngsters what it means to be in the royal family.
Charlotte sweetly asked the naturalist if he likes spiders.
Last month the couple had a special back-garden viewing of David Attenborough's new documentary "Life on Our Planet." This was done as a special treat for the kids who are fans of Sir David's nature programs.
Apart from being a treat, the screening was reportedly planned to train Prince George, Princess Charlotte, and little Prince Louis on what their future roles as royals would entail.
Their parents might have had other reasons for organizing the screening, but George, Charlotte, and Louis seemed excited to meet one of their favorite celebrities.
Taking to Instagram at the time, Prince William and Middleton shared photos from the event, showing an excited Charlotte. The other image saw George examining a shark tooth gifted to him by Attenborough.
Earlier in October, Duchess Kate and Prince William shared another adorable clip that showed their kids taking turns to ask Attenborough some animal-related questions.
While George asked Attenborough what animals he thinks will go extinct next, Charlotte sweetly asked the naturalist if he likes spiders. It was Prince Louis who, however, stole the hearts of many when he adorably asked, "what animal do you like?"
In a very special documentary, join Prince William on an extraordinary journey to champion global action on conservation and climate change.

Prince William: A Planet For Us All, this October on ITV and @ITVHub.@KensingtonRoyal #APlanetForUsAll pic.twitter.com/vDnAiB33oV

— ITV (@ITV) September 21, 2020
With the help of their parents, there is no doubt that Prince George, Princess Charlotte, and Prince Louis will learn all they need to be outstanding members of the royal family.