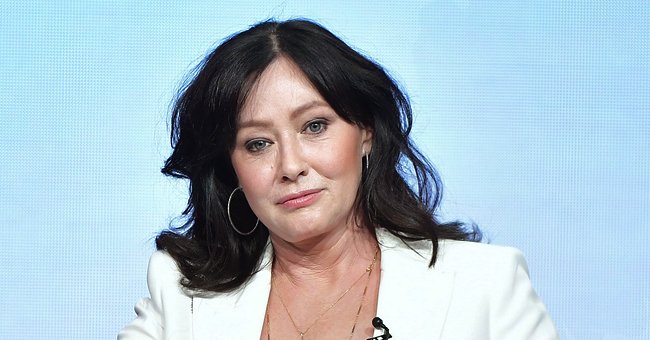 Getty Images
Shannen Doherty Puts Her Toned Body on Display with Sarah Michelle Gellar in a Funny Pool Photo
The two TV stars and longtime friends have seen the best and the worst of each other in the decades they have spent in close proximity, and apart from still learning from each other, they know how to have a good time.
49-year-old actress Shannen Doherty and 43-year-old actress Sarah Michelle Gellar both made it big in 1990s television, and since their paths crossed back in their prime, they have enjoyed a solid friendship.
Recently, the two friends had an opportunity to spend time together and catch up, and they used some of that time to fool around in the pool, trying a pool toy known as the "inflatabull" and capturing the moment in a hilarious snapshot.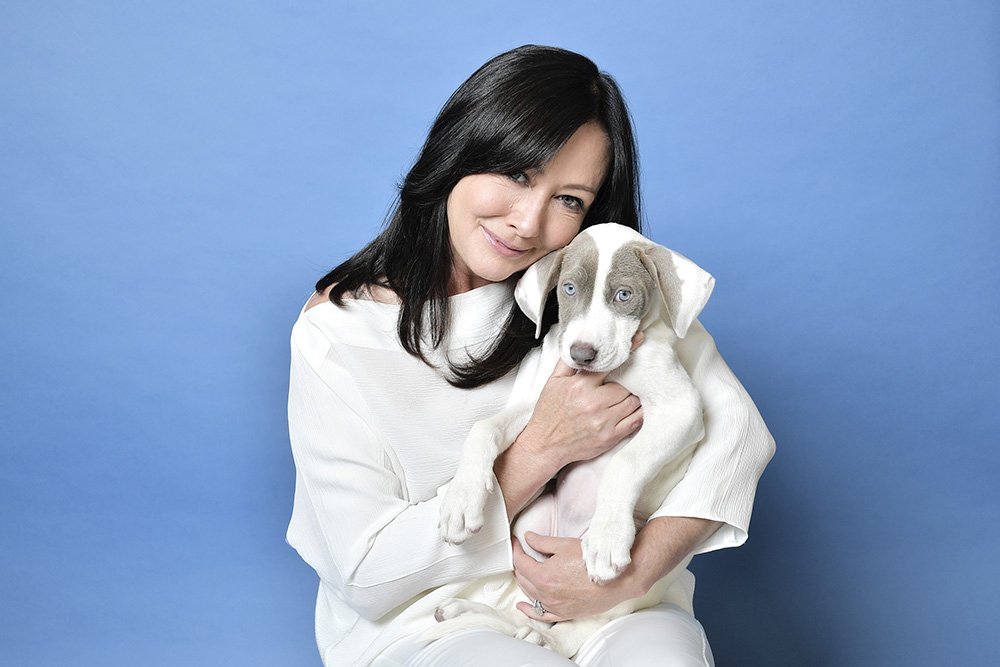 Shannen Doherty posing for a portrait at Hallmark Channel and American Humanes 2019 Hero Dog Awards in Beverly Hills, California, in October 2019. I Image: Getty Images.
It was Gellar who first posted the image that pictures herself and Doherty on both sides of the inflatable bull that they apparently just rode, with them acting shocked from the attempt.
"I'm just saying… don't knock it till you've tried. It's harder than it looks," Gellar captioned the image, mentioning Doherty, who later re-posted it to her own Instagram feed.
Back in February, when it was revealed that Doherty's cancer had returned, Gellar addressed her friend's illness, reminding everyone of how strong Doherty is.
"Ride the bull, she said. It's fun, she said," Doherty added to the caption when she reposted it, earning a positive reaction from her fans and followers, with some of them taking to the comments section to celebrate the famous friendship.
"Love you two!!!!!" a user wrote in response to Doherty's re-post. "Y'all are so cute," added a second user. "You guys are my fav, I wish you'd have done a Charmed/ Buffy cross over," someone commented on Gellar's original post.
THREE-DECADE FRIENDSHIP
Doherty and Gellar first met in the 1990s, when they were the stars of the fantasy drama series "Charmed" and "Buffy the Vampire Slayer," respectively, both in Warner Brothers, and have since cultivated a strong friendship.
The two actresses are so close that even to this day the two reportedly still talk to each other on a daily basis, and in a recent interview with People magazine, Gellar shared that she continues to learn from her older friend.
During quarantine, amid the COVID-19 pandemic, Gellar told the news outlet, Doherty taught Gellar "so many recipes," helping her to learn with her great patience, contrary to her husband, actor, and chef, Freddie Prinze Jr.
Back in February, when it was revealed that Doherty's cancer had returned, Gellar addressed her friend's illness, reminding everyone of how strong Doherty is, and that while cancer has changed her, and those around her, it is not what defines her.
A FRIEND'S UPDATE
Another of Doherty's longtime friends and fellow actor Ian Ziering, who co-starred with her in the iconic TV series "Beverly Hills, 90210," also had only positive things to say about the actress and her battle with stage-four breast cancer.
Talking to E!'s Carissa Culiner on the occasion of the 30th anniversary of the teen drama from the '90s, Ziering used the opportunity to share an update about his friend's health condition, affirming that she was coping the best she can.
Ziering commented on his friend's resilience, and he said that he knows she won't stop looking for the best way to beat this illness, and he believes he doesn't need to worry about Doherty overcoming it.
Please fill in your e-mail so we can share with you our top stories!