Shannen Doherty's Cancer Battle in Her Own Words Including a Death Prediction
The actress has taken her Instagram to share her most intimate thoughts with her followers. In each post, include details of your feelings as you go through this tough time in your life. Her mother and her husband are her great supporters, without whom she says she would not have arrived until now.
Famed TV actress Shannen Doherty, 48, revealed recently that she was diagnosed with stage IV breast cancer. Following five years of battling the disease and three in remission, her cancer has returned. This was announced by the "Charmed" actress during an interview in February this year.
In said interview, she shared that she did not want her followers to find out from someone else. Her interest is to always be real and for everyone to be aware of her condition on her own terms.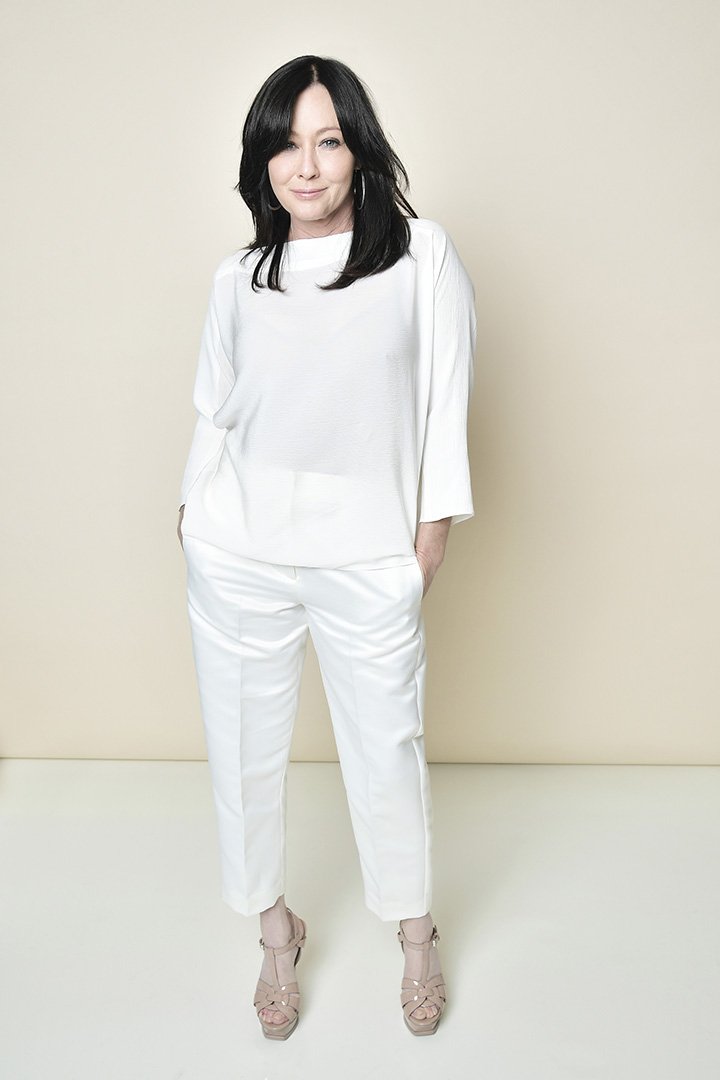 In a post after the interview, Doherty wrote: "After a year of dealing with cancer coming back and other stresses, I'm back at it. Taking care of myself and embracing every day. It's not always easy. I have days I'm depressed or just plain lazy. But I push thru with the help of friends."
FEAR AND PREDICTION OF DEATH
Back in 2015, the star of the teen series "Beverly Hills 90210," was first diagnosed with breast cancer. There, she began her journey with the disease, that she decided to document and share with her followers. Doherty has been very active on social media exposing her fears, anxieties, and anger.
Among the thoughts she has shared, is the statement she made to her husband, TV photographer and producer Kurt Iswarienko. The actress explained that she told her husband in 2015 that she would be dead in five years, so it was better that they take advantage of every second they spent together.
EXTREMELY DIFFICULT MOMENTS
Throughout her journey through her treatment process, chemotherapy sessions left her exhausted. In those moments, Doherty has relied on the extraordinary strength of her mother, Rose, who has been by her side taking care of her. She has honored her mother on several occasions for her courage and strength.
When the effects of the chemo caused her to lose her characteristic long black hair, her mother was by her side. The moment was recorded in a post where the actress revealed that she felt she was losing who she was. The process of shaving her head appears step by step on her Instagram.
CIRCLE OF SUPPORT AND SECURITY
In addition to her mother, her husband Iswarienko has been by her side providing all his love and support. On her Instagram, Doherty paid tribute to the care and love she has received from him throughout her illness.
The actress's friends have also played a very important role during the journey from the diagnosis, treatment, remission, and recurrence of the disease. In shared images, Doherty has written how she has been surrounded by his affection and challenged to move on.
LIFE WITH CANCER
Life changes when there is cancer and the body changes, even if it is in remission; this fact has led the actress to think about having children, because she does not know if she will be there to see them grow. "I look at it like I'm lucky to be alive every minute, every second of the day," she said.
During the time she was in remission, three years, the actress resumed her career. She expressed that the disease made her a better person, and a better actress. The scariest part is the unknown, the actress confessed.
Their marriage, already strong, has also been strengthened by everything they have experienced together. The couple has a great appreciation for each other, and a deep friendship.
HER FACET AS AN ACTIVIST
Before her illness, Doherty had been a fierce animal activist. That has continued despite her tough times from cancer. This disease has led her to participate in campaigns and events to promote early care and diagnosis.
Along with the support of other people who have also battled breast cancer, the actress has received the support and encouragement of her followers who always leave her messages of encouragement and hope, recognizing her talent and the strength with which she has faced this rouge times.