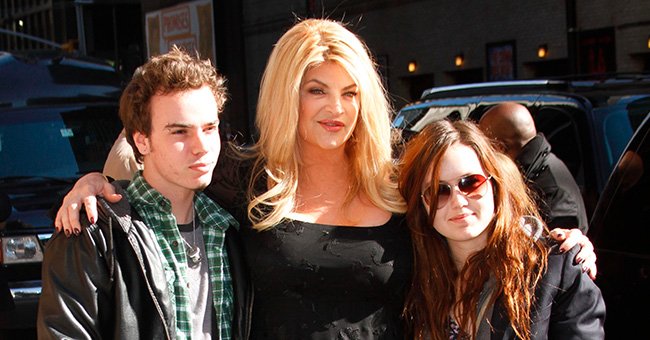 Getty Images
Kirstie Alley Is Mom to a Grown-up Son and a Daughter Whose Late Fiancé Was Killed in a Crash
Kristie Alley found success in both her career as an actress and motherhood. Her children, although raised well, found themselves on different paths in life, one in a happy marriage and the other with a tragic love story.
Kristie Alley did not find success in love after experiencing two failed marriages. Nevertheless, she found happiness in raising her two children, Lillie and William, now grown adults. Her kids, whom she shares with her ex-husband Peter Stevenson, have played a pivotal role in the actress' life struggles.
Born only a year apart, Lillie and William are protective of their mother and have been there to shower her with love and support. Similarly, Alley has been a source of inspiration and guidance to her children. Here's a glimpse into Lillie and William's personal lives.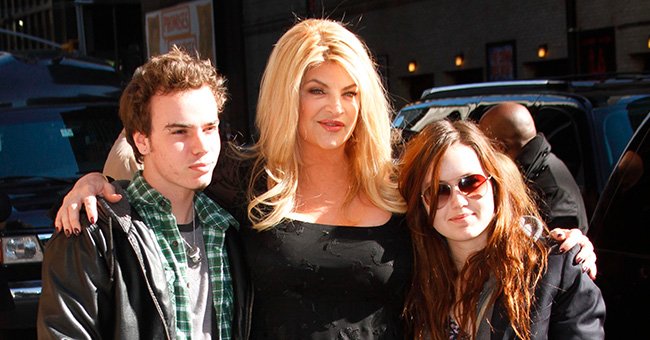 Kirstie Alley and her kids, True Stevenson and Lillie Stevenson, at the "Late Show With David Letterman" at the Ed Sullivan Theater on March 16, 2010 in New York City. | Source: Getty Images
When Alley was still married to Stevenson, they adopted their two children, William in 1992 and Lillie in 1994, following a miscarriage. Despite not being their biological parents, the couple raised the kids to the best that they could.
However, William and Lillie's lives ended up taking very different turns. At the young age of 17, William married his high school sweetheart with Alley's blessing. According to the "Look Who's Talking" star, she felt optimistic about her son's decision as the bride and groom were deeply in love.
In 2016, William welcomed his first child, Waylon Tripp Parker, making the actress a first-time grandmother. Alley was over the moon and could not help but share photos of her grandson on social media. "When your son has a son… bliss… yes, this is my secret happy news as promised," she said.
Sadly, Lillie did not experience the same happiness in her love life. In 2014, Lillie, then 20, lost the love of her life, her fiance Nick Trela, 23, to a motorcycle accident.
Alley saw Travolta as someone she could have potentially married and wished she was single during their time together.
Trela and Lillie had dated for four years before deciding to get married. They were planning their wedding when he was killed instantly after being sideswiped by a car.
Trela was riding his Honda motorcycle when Jesse Tyler Ferguson's husband, Justin Mikita, crossed over a double yellow line into the lane of cars going in the opposite direction. In an attempt to turn left, he slammed into Trela, causing his death.
According to the Los Angeles City Attorney, Mikita will not be charged with vehicular manslaughter as authorities found Trela partially at fault due to overspeeding. Several witnesses also reportedly claimed Mikita's turn did not cross over the yellow lines.
Nevertheless, Trela's family sued the "Modern Family" star's husband. Mikita said in an interview with TMZ: "This is a horrible tragedy. I want to respect the family and the process, so I am not going to discuss any details of the accident or the complaint at this time."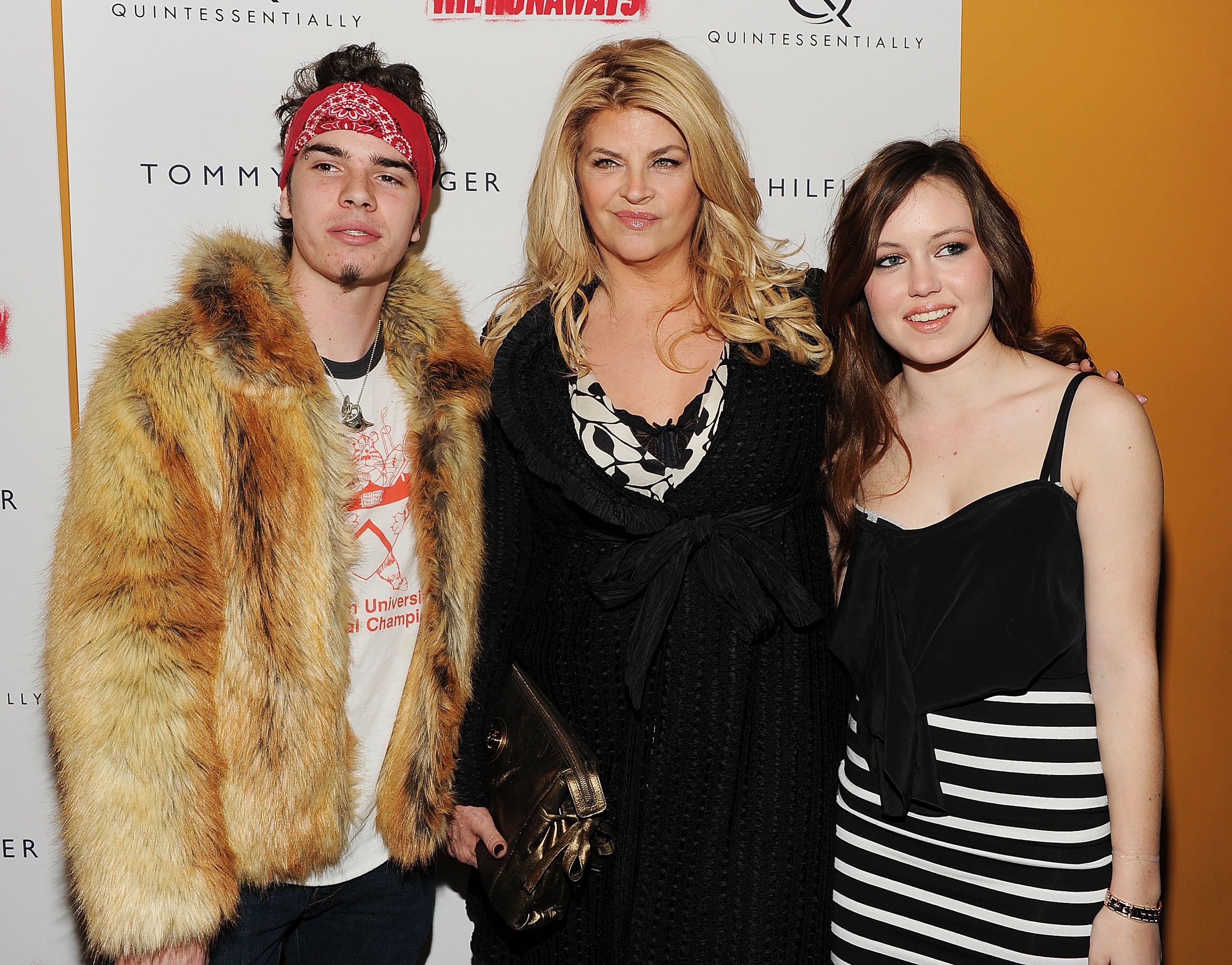 Kirstie Alley with children William True and Lillie Price at the "The Runaways" New York premiere on March 17, 2010, in New York City. | Source: Getty Images.
LEAVING LILLIE DISTRAUGHT
The accident undoubtedly left Lillie heartbroken and devastated that she refused to leave her residence except to attend her fiance's funeral at the Hollywood Scientology Center. Trela worked at the Scientology-owned school, Delphian, located in Oregon.
Many came to support Lillie, including her mother's co-star and close friend, John Travolta, and his wife, Kelly Preston. Travolta and Alley's family share the same belief under the Church of Scientology.
The Church also allowed Lillie's father to attend the outdoor memorial service despite not sharing the same belief. Meanwhile, close friends of Lillie are concerned about her choice to be secluded in her family's Clearwater compound.
According to her friend, "Everyone is very concerned about Lillie. Nick was her first love. They have been dating since she was 16, even living under the same roof. She worries that she will never fall in love again, get married, or have children."
Trela's close friends and family were also left distraught by the tragedy. Some paid tribute to the departed with social media posts, including photos of Trela with Lillie and other friends. According to Stacey Goncalves, Alley's employee:
"[Trela] was a good kid [...]. I haven't spoken to Lillie personally, but I called up to make sure she was doing ok. It is so sad. He came up here a couple of summers ago with Lillie, and they had a great time."
CONNOR AND LILLIE'S FRIENDSHIP
Following Trela's passing, Lillie became closer to Tom Cruise's son, Connor, as they were in the same Church. Connor has reportedly been a source of comfort to Lillie and appeared several times on her social media accounts.
Lillie referred to Connor as her best friend and was spotted handing out with him in New York and Los Angeles by some onlookers. Connor, the adopted son of Cruise and Nicole Kidman, grew up in The Delphian Academy, a Scientology school, where he met Lillie. Their parents are also good friends.
Like her daughter, Alley's love stories did not end well. She had several relationships apart from her failed second marriage to their father. Her first marriage to Bob Alley lasted seven childless years after tying the knot in 1970, but she also dated Hollywood hunks.
While Alley once had a crush on her "North and South" co-star Patrick Swayze, she later called the legendary actor John Travolta the "greatest love of her life." During their film, Alley and Swayze had chemistry between them, although both married at that time.
Neither could resist nor deny the feelings they had for each other. Still, they never had a sexual affair. Meanwhile, Alley saw Travolta as someone she could have potentially married and wished she was single during their time together.
After choosing not to become intimate, nothing may have happened between them, but they stayed friends for years until today. In 2019, the pair was photographed during the actor's movie premiere of "The Fanatic."
Please fill in your e-mail so we can share with you our top stories!