Mother of 'The Real's' Jeannie Mai Hilariously Pressures Her to Maintain Scores to Win on DWTS
"The Real" co-host Jeannie Mai's mother, Mama Mai, hilariously pressures her daughter to maintain high scores on "DWTS" and bring home the coveted Mirrorball trophy.
Season 29 of "Dancing with the Stars" is halfway through, and "The Real" co-host Jeannie Mai has proven that her eyes are on the Mirrorball trophy. However, no one wants her to take home the prize more than her ever-loving mother, Olivia Tu Tram Mai, popularly known as Mama Mai. 
Before Tuesday night's performance, the show host and pro dancer Partner Brandon Armstrong had an interview with ET Online, but not without Mama Mai, crashing the zoom call to give her daughter advice on how to win.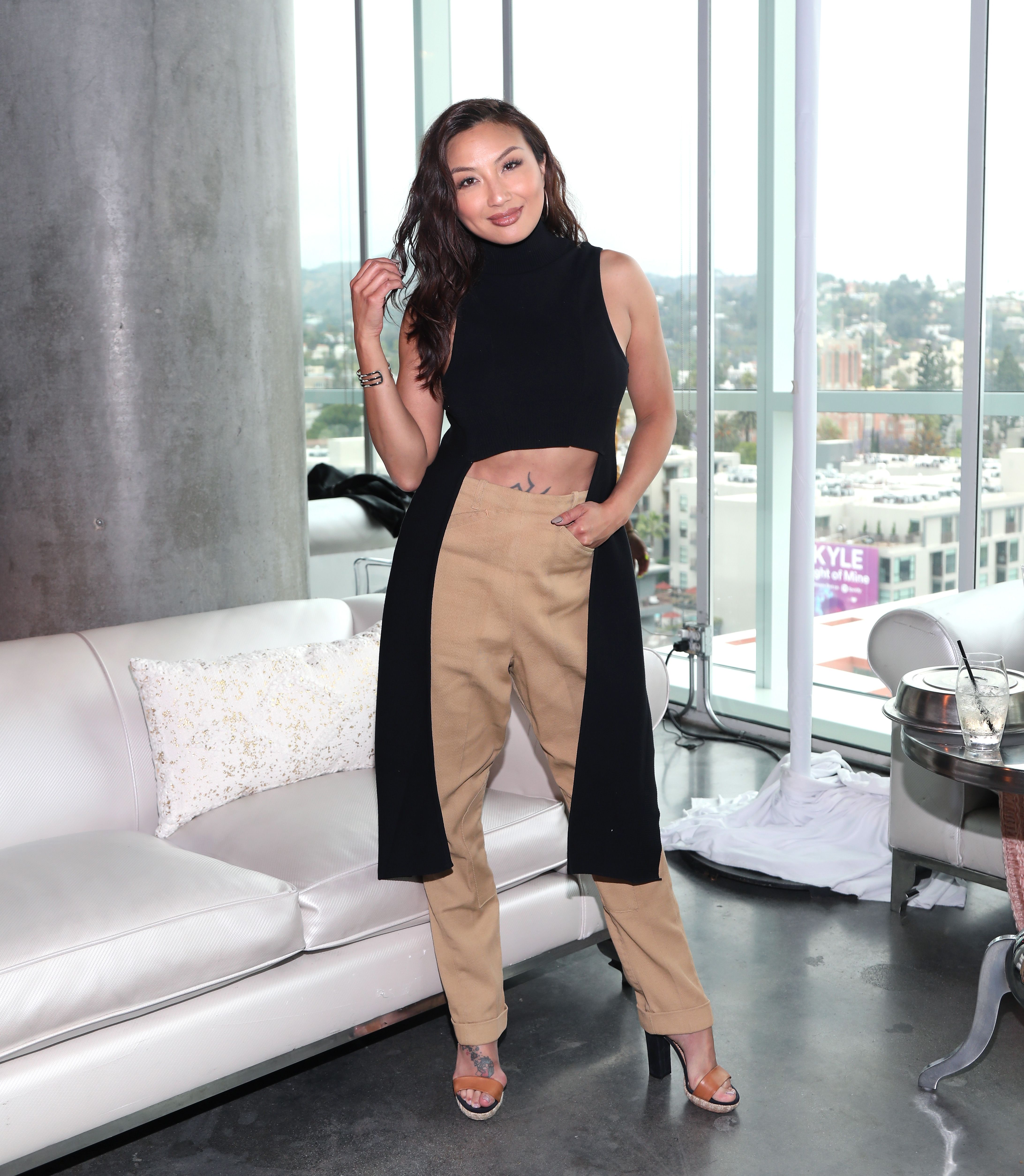 The 61-year-old came prepared and even came with a handmade microphone and gave her daughter feedback on what to do to secure the trophy. The doting mother stayed true to her strict nature and pressured her daughter to keep up good scores, saying:
"OK, last week you guys got 8, 8, 8. High score, really good. I'm so proud of you and I'm so surprised. Do you think you can maintain that and go up a 9, 9, 9, or 10, 10, 10?"
Jeannie gracefully replied to her mother, explaining that she isn't a born dancer and tries her best to give it her all. However, she has no wish to drop down below 8 and get to the bottom two.
Mama Mai even threatened to deport her daughter and her partner alongside the judges back to Vietnam if they didn't improve.
For the Top 11 night, Jeannie and Armstrong performed a Rumba to "You Gotta Be" by Des' ree as a tribute to her history and family legacy as a Vietnamese refugee, and she made them proud. She got two 8s and 9, earning 25 points out of 30.
As Mama Mai strategizes and roots for her daughter wholeheartedly, she isn't afraid to criticize Jeannie and her partner when it seems they didn't put in their best. During an appearance on "The Tamron Hall Show," the fashion expert discussed her mother's harsh criticism. Mama Mai was heard saying:
"The third week I wish you and Brandon would do something better, because the first week, you got 6-6-6 — 18. The second week, what did you do? The same [explicit]."
Mama Mai even threatened to deport her daughter and her partner alongside the judges back to Vietnam if they didn't improve. Jeannie's appearance on "DWTS" is a boost to her decorated résumé, which began when she was just a teenager working as a makeup artist at Mac.
She has since risen through the ranks with shows on E!, NBC, TLC, USA Network, and many more. Away from her career, Jeannie was previously married to actor Freddy Harteis, and after 10 years they called it quits.
She has since found love in the arms of rapper Jeezy. The pair first began dating in January 2019 but didn't officially confirm their relationship until September. Their engagement came in April, and Jeannie has been vocal about what kind of marriage she wants.
In early October, the show host made headlines when she revealed that she would submit to Jeezy in her marriage and relinquish power control to her man. However, many fans didn't like her perspective and bashed her for being outdated.