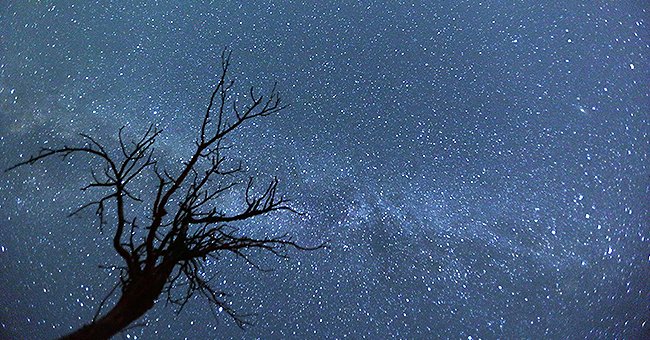 Shutterstock.com
Orionids, One of the Best Meteor Showers of the Year Peaks This Week — Here's How to Watch
One of the earth's most magnificent and beautiful meteor showers, the Orionid meteors, will peak this week, and they can be viewed by everyone in both the northern and southern hemispheres.
Every year, the earth's revolution takes it through an area in space that is filled with debris from Haley's Comet. During this time, Orionid meteors appear originating from the north of constellation Orion's bright star, Betelgeuse.
According to NASA, the Orionids attain their peak in the middle of October annually and are widely regarded as one of the most beautiful meteor showers ever recorded.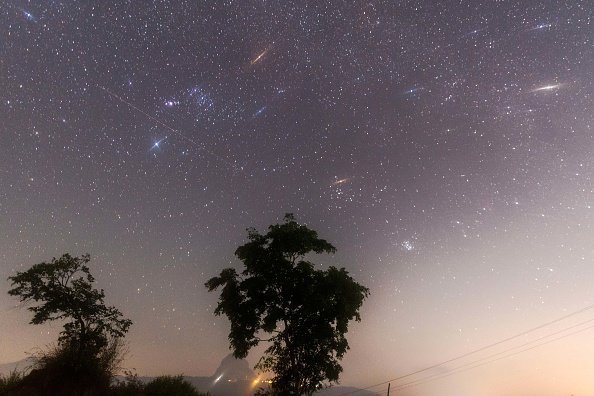 Geminid meteor shower seen from Pawna Lake near Lonavala, on December 14, 2017. | Photo: Getty Images
The meteors are notorious for how far and bright they blaze through the sky, with a speed of about 148,000mph into the atmosphere of the planet. These meteors are seen in their showers to leave behind incandescent bits of debris in their paths, like a "glowing train" that often lasts for about seven seconds.
Interestingly, these meteors can attain so much speed that they literally become fireballs. This can be observed when one looks out for explosions of light when viewing the Orionids in their glorious shower.
For anyone going to catch the meteor shower, the magnificent repetitive can be had in both the northern and southern hemispheres. All one needs to do is locate someplace with little to no city lights or street lights.
If viewing from the northern hemisphere, viewers should lay on their backs facing southeast. If viewing from the southern hemisphere, viewers should lay flat on their backs facing the northeast.
The moon's faint waxing crescent phase will make viewing the meteor showers even easier.
In less than 30 minutes after watching the sky, the eyes will adjust to the dark, and viewers will then be able to spot the meteors in their blazing glory. The cosmic show will keep going until dawn, so observers will have ample time to witness the magnificence.
According to TODAY, observers might also want to avoid using binoculars and other gadgets of the sort as they will limit the human eyes' field of vision. Grabbing a sleeping bag or blanket would also be a great idea.
To make things even better, the moon's faint waxing crescent phase will make viewing the meteor showers even easier, CNN reports.
Meteor showers are celestial events in which a number of meteors are seen coming from a point in the night sky described as the Radiant. They are reportedly caused by leftover cosmic particles and bits and fragments from broken asteroids.
When the comets orbit around the sun, they emit dust, which then trails behind them in their orbits. Eventually, those grains of dust will turn to the Orionid meteors, which can be seen as the earth passes through that area in space.
Please fill in your e-mail so we can share with you our top stories!