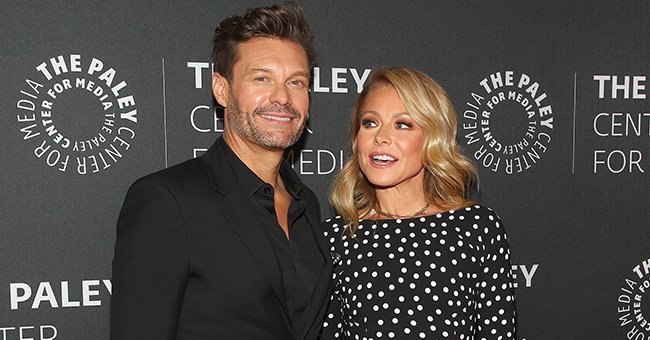 Getty Images
Here's Kelly Ripa's Update on Ryan Seacrest's Health after He Missed 'Live' Amid COVID-19 Scare
Ryan Seacrest's absence from "Live with Kelly and Ryan" is almost over. He missed a few episodes while awaiting the results of a COVID-19 test, and the verdict is finally in.
On Tuesday, the ABC morning show shared a clip that shed light on the reason Ryan Seacrest missed all the episodes so far this week. On the plus side, they also told viewers when he would return.
Updating her co-workers in the "Live with Kelly and Ryan" studio, Kelly Ripa explained that the show implemented rules and restrictions with everyone's safety in mind. To that end, she said that her co-host would return when they are sure it is safe for everyone.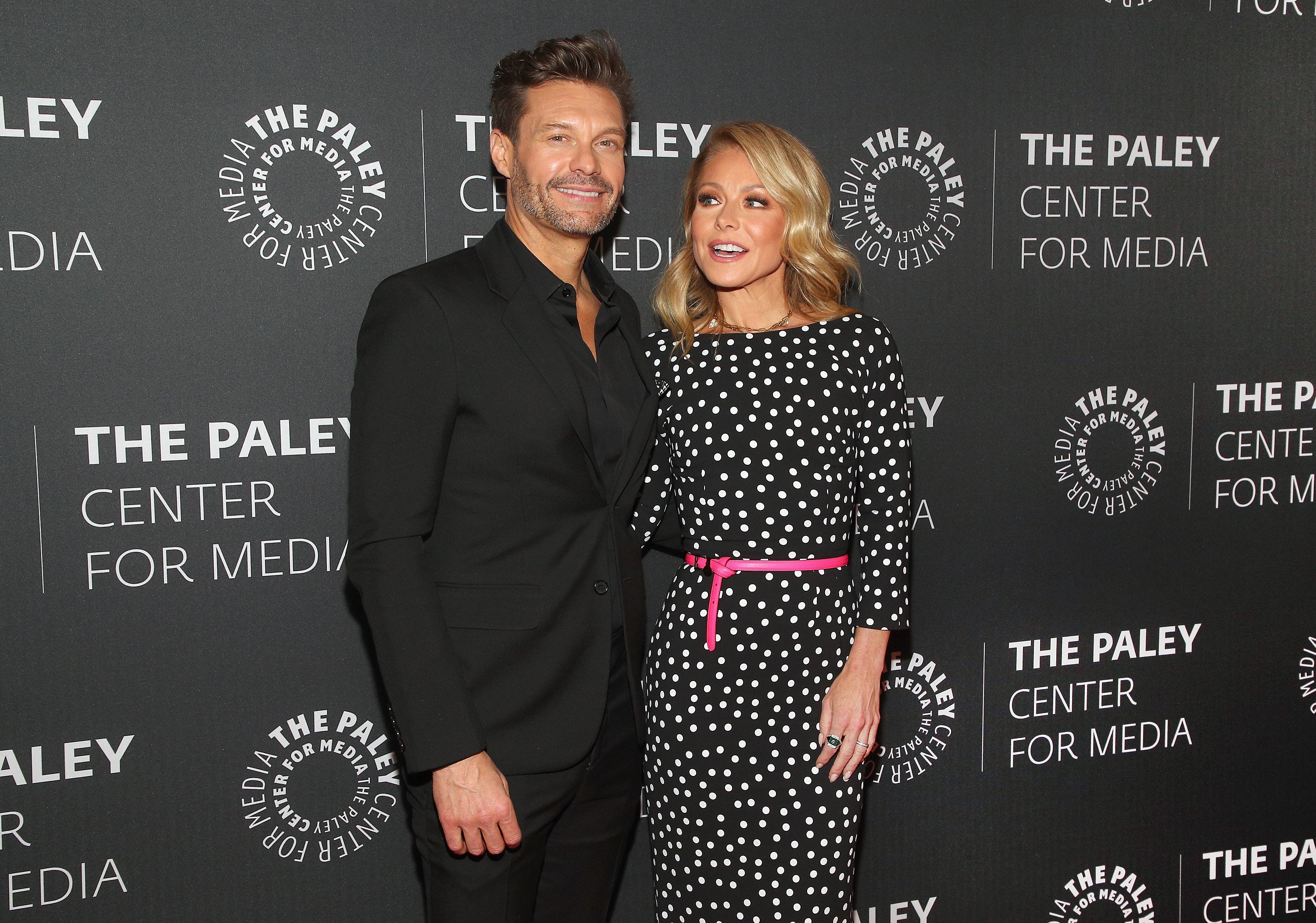 Ryan Seacrest and Kelly Ripa attend The Paley Center For Media Presents: An Evening with "Live with Kelly and Ryan" on March 04, 2020, in New York City. | Source: Getty Images.
Before Tuesday's episode got underway, Ripa spoke to the studio crew about Ryan Seacrest's absence from the show, assuring them that everyone's health is their top priority. As a part of their "new restrictions," Ripa said co-host had to test negative for COVID-19 before he could return to set and added:
"We have to wait until it comes back negative until he can get in here. We take it seriously. It's public health. Take it seriously."
Ripa looked stylish and feminine in a pink and black floral top pair with a black skirt as she noted that they would have to soldier on without him, but not for much longer.
The good news is that Seacrest recently received his test results, and he tested negative, so in their update, the show excitedly shared that he will be back for their next episode.
Seacrest's testing for the novel coronavirus came shortly after returning to the studio with Ripa for the first time since March. Keeping to social distancing regulations, the pair had their tables six feet apart even though the camera crew made it look like they sat right next to each other.
On their first day back, the two hosts found themselves adjusting to filming in the studio again after hosting the show remotely from their respective homes for the last six months, as Ripa reportedly said:
"It's gonna be a minute, because we are used to shooting the show through a computer screen."
A few days before Ripa found herself hosting "Live with Kelly and Ryan" by herself, she took a trip down memory lane by posting some of her most daring hair transformations back in the day.
While Ripa is known for her blond middle-length hair, the throwback pictures showed that she had also rocked pink and bright blue five years ago. The length of her hair, however, stayed the same.
The television show host also had cause for celebration around the same time when she celebrated her 55th birthday, and her longtime husband, Mark Consuelos made sure to pay her a sweet tribute.
Alongside two beautiful pictures of the lovebirds enjoying the outdoors, Consuelos wished his "ray of sunshine" a happy birthday, not neglecting to mention that he loves his "sexy" wife.
Please fill in your e-mail so we can share with you our top stories!