Fans Are in Awe as Nicki Minaj Revealed Lavish Gifts from Luxurious Brands Her Newborn Received
Nicki Minaj's son is not even a month old, but his shoe collection is already pretty impressive! Kanye West and his team at "Adidas" sent him some impressive pairs of "Yeezy" kicks and his proud mother took to Instagram to show them off. 
Nicki Minaj and her husband Kenneth Petty's baby son was born into a life of luxury. Born to a successful rapper with many chart-topping singles under her belt, the baby boy can practically get anything he wants. 
But there are some things in life that come without asking. Expensive kicks are hardly one of such things but Minaj's son is lucky enough to get them anyway. He is now the proud owner of a cool collection of Kanye West's Yeezy sneakers.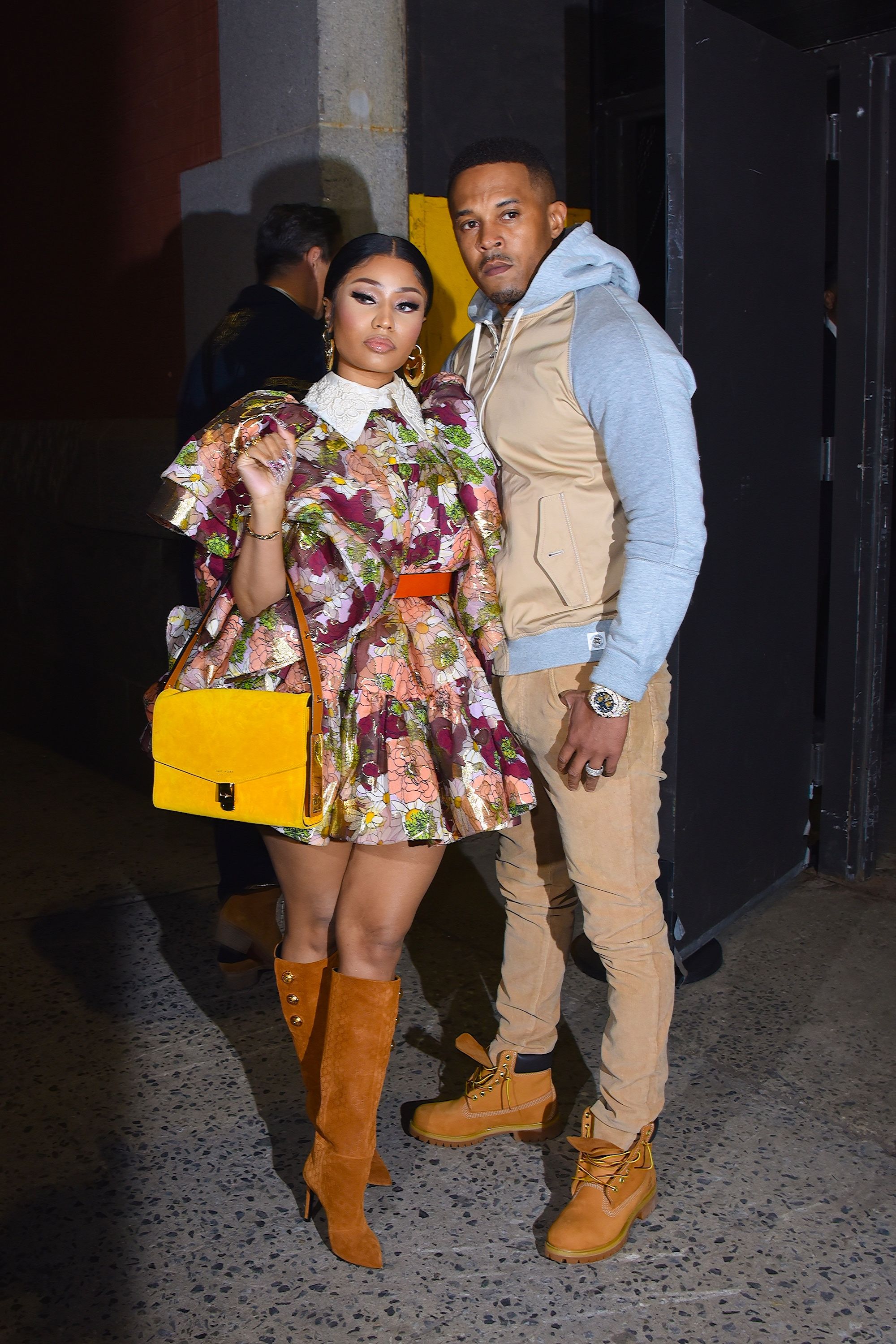 AN IMPRESSIVE COLLECTION
The newborn's proud mother took to Instagram to show off her son's brand new shoe collection. In the video, an impressive array of Yeezy sneakers was laid out over a countertop. The lucky baby is now the proud owner of two pairs of the Yeezy Slides as well!
Minaj and Petty's relationship is so private that they even kept their marriage a secret.
Sneakers and slides were not the only gifts that the little one received. On the other side of the table lay a cute collection of onesies from the Italian luxury fashion house, Dolce & Gabbana.
THE BABY BOY'S CUTE ONESIES
The cute onesies had cute fox and owl prints that will surely look cute on baby Minaj. Expressing her gratitude  towards the brands for sending thoughtful gifts, Minaj wrote:
"What a lucky little infant ? Thank you Team Yeezy/Adidas‼️‼️‼️??♥️?."

FANS WERE IN AWE
Fans were amazed to see how lucky the baby is. Many of them joked how even a newborn baby had more swag and luxury that they could only dream of. "That baby is richer than everyone here combined," one of the comments read.
Minaj and her husband Petty have been super-private about their new baby. They had not even revealed the gender of the baby until recently when Minaj thanked her celebrity friends for sending her good wishes recently. 

NICKI'S PRIVATE LIFE
Over the years, Minaj has led a private life. The rapper, who first revealed that she was pregnant with Petty's baby back in July, has not even revealed the name of her baby boy yet. Fans are eagerly waiting for them to share a glimpse of the little one. 
Minaj and Petty's relationship is so private that they even kept their marriage a secret. The rapper revealed the news to her fans on Instagram only in October last year. Their wedding came as a real surprise because it was lowkey. 
Any fan of the rapper would agree that she is all about keeping things grand and flashy. But the wedding was nothing like anybody could expect. It was an intimate ceremony attended by close friends and family only.  
Minaj admitted that Petty took good care of her when she was pregnant with their baby and called him her rock. According to sources, Petty has always been attentive when it comes to his wife, but the pregnancy took his love to a whole new level.