Niecy Nash Looks Unforgettable in a Tight Black Dress with a Yellow Silk Tail & Deep Neckline
Actress and comedian Niecy Nash looked stunning in a super captivating shot of her in a regal black and yellow outfit and her fans can attest to this. She recently shared the image on her Instagram page.
Actress Niecy Nash recently took to Instagram to remind her millions of followers just how incredible-looking she is. Dressed in an unforgettable black and yellow ensemble, Nash struck a power pose in her photo which she captioned:
"#mood Make every moment count ??✨."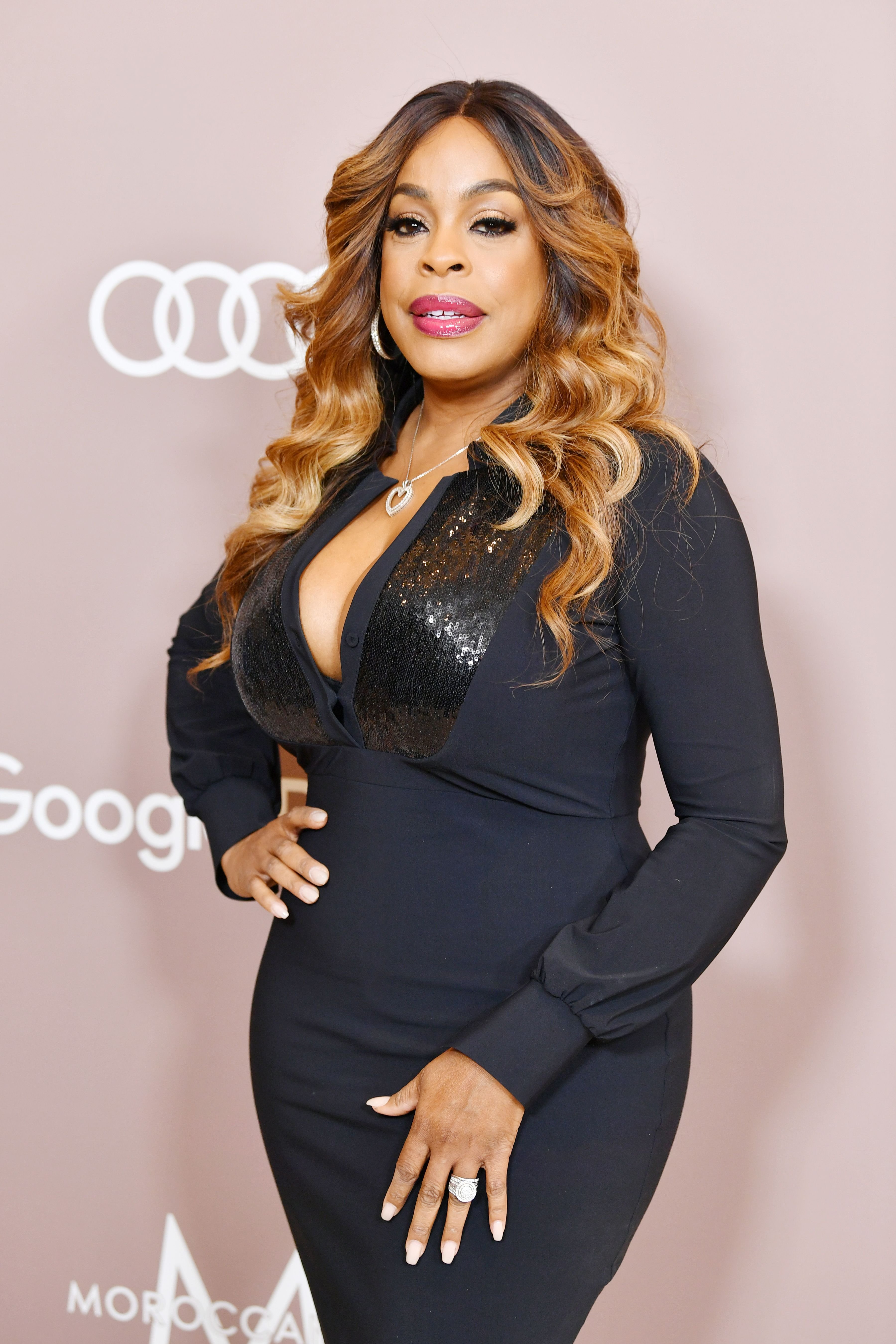 Nash's photo showed her wearing a black dress that hugged her figure very tightly, showing off her stunning curvy physique. The dress had a halter-strap neckline that plunged daringly, and it showed off some more flair with a vibrant yellow train attached to the cinched waistline. 
To perfect her power pose, the actress lifted her train high in the air allowing it to be caught mid-swing. Nash wore her hair in dark brown locks pulled back into an elegant low bun.
The actress accessorized and elevated her classy look with a complimentary pair of black high heels and a small black purse held in one hand. Nash's fans were absolutely captivated with her breathtaking look as they gushed over how beautiful she looked.
Just days after her wedding, Nash revealed to her fans that she broke her foot severely in a ghastly unforeseen incident.
Nash's stunning photo came almost two months after she happily tied the knot with her wife, singer Jessica Betts, in a surprise wedding ceremony that was suddenly sprung on social media.
The nuptials between the two love birds took place on August 31 in a private gathering with only family and close friends in attendance to witness the moment. After the nuptials, Nash herself shared glimpses of the highly exclusive ceremony on her Instagram.
Nash's wedding dress was a stunning mermaid style fit that characteristically showed off her incredible figure. Her wife, Betts, looked just as amazing standing right by her side.
In an early September interview, Nash, who was previously married to her ex-husband, Jay Tucker, revealed that being married to Betts felt like less of a "coming out" and more of her "going into herself" in a way of self-discovery.
Just days after her wedding to the singer, Nash revealed to her fans that she broke her foot severely in a ghastly unforeseen incident. According to her social media update, the actress had tripped so badly that she needed a leg cast.
As for how Nash has been feeling with quarantine and everything else that has been going on all year, the 50-year-old told The Hollywood Reporter that she was a total wreck. 
She also revealed that she was doing her best to "curate experiences" with her family and loved ones during the trying times. Judging from her post, it is clear to see that Nash's foot is all healed and everything is going great.