Tichina Arnold's 16-Year-Old Daughter Alijah Glows in a Video as She Poses with Her Afro Hair
Tichina Arnold's 16-year-old daughter Alijah Kai Haggins delighted her fans on Instagram with a brand new video of herself posing away with short curly hair and a tank top. She looks fabulous!
Alijah Kai Haggins is growing up to be a confident woman and it shows. The 16-year-old daughter of "Martin" star Tichina Arnold shared a new video on Instagram where she flaunted her beautiful look. 
Haggins sizzled in a sporty tank top from FILA as she faced the camera and gave some sultry poses. Subtle makeup illuminated her skin and her manicured nails looked amazing.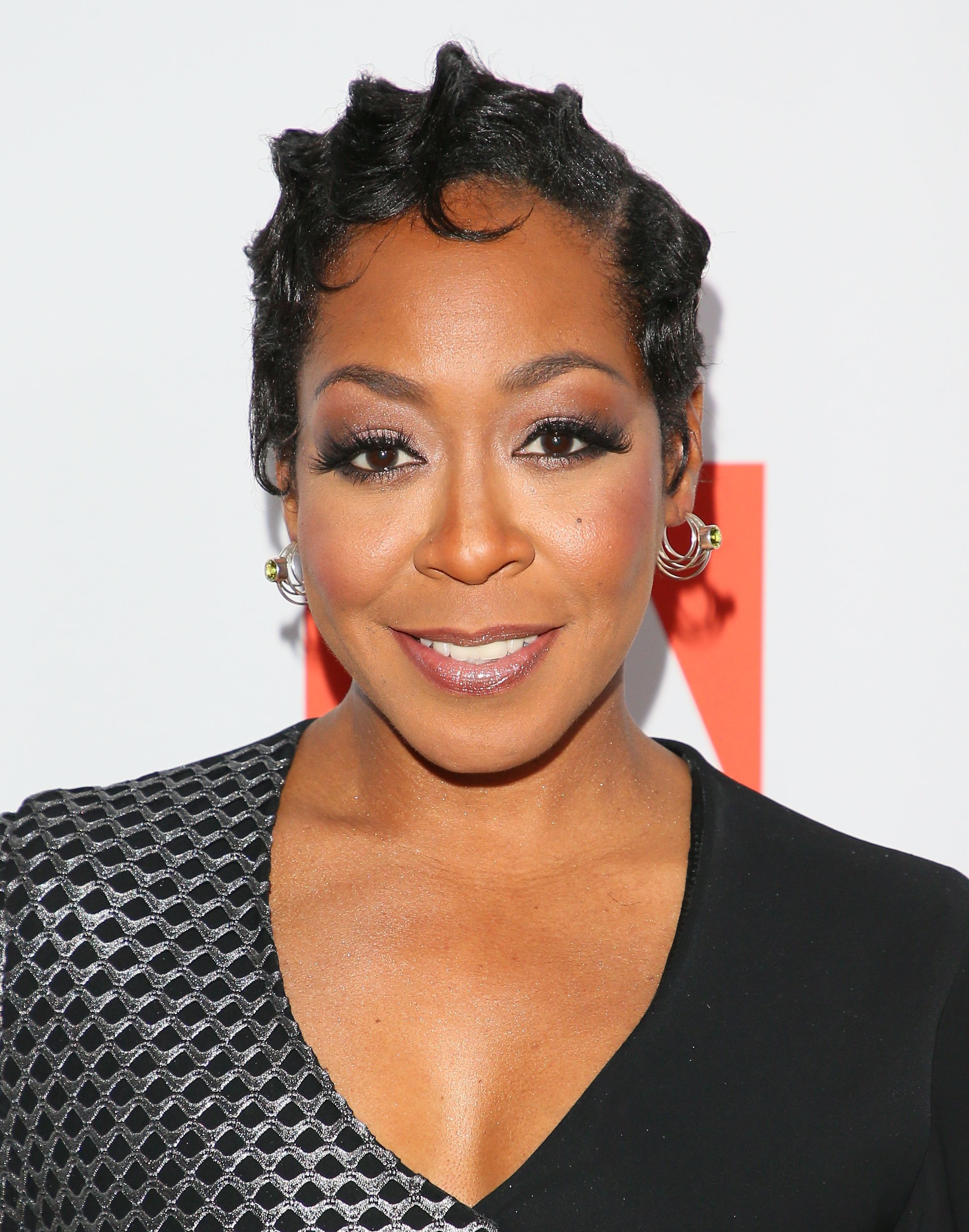 SHE EXUDES CONFIDENCE
She parted her curly hair from the middle with two small double buns at the front and let the rest of her hair loose. To accessorize, Haggins put on a golden "Chanel" necklace. 
Haggins suggested in her caption that she wanted to give an opportunity to her fans to capture screenshots of the video. "Take a few screenshots it'll last longer," she wrote.
HER MOTHER'S LIFELINE
The 16-year-old beauty is the only daughter of Arnold. The actress welcomed her daughter in 2003 with her then-partner, music producer Carvin Haggins and raised her daughter as a single mother.  
While she was raising her daughter all by herself, Arnold found love again.
TICHINA IS A SINGLE MOM
To Arnold, her daughter is the most precious thing in the world because before she had her, she was struggling to get pregnant due to her painful endometriosis disorder. But rasing Haggins on her own was anything but easy. 
Being a single mom in show business was scary for her because she was plagued by the fear of missing out on jobs and not being able to earn enough to support herself and her child. 
WHAT SHE LEARNT FROM HER DIVORCE
In an interview with OWN, Arnold said she feared that she would not reach the level of success she wanted for herself. Looking at the brighter side, Arnold did learn some valuable lessons. Revealing what the number one lesson was, she said:
"The number one thing that I learned was to ask for help. It's almost impossible to be a mother by yourself. It's almost impossible to do alone."
ANOTHER HEARTBREAK
Luckily for Arnold, she had her mom who supported her. But there were times when she was not around because they lived in different states. During such times, the actress would lean on her friends so she always had someone who could help her. 
While she was raising her daughter all by herself, Arnold found love again. She and pro basketball coach, Rico Hines got hitched in the presence of 70 guests in Hawaii in 2012. However, her happiness was short-lived as the couple called it quits and ended their marriage in 2016.