Felicity Huffman Reportedly Urges Court to Return Her Passport Amid College Admissions Sentence
Actress Felicity Huffman is nearing the completion of the stipulations set out in her sentence last year. Therefore, she reportedly had documents filed for the return of her passport. 
New updates in the well-publicized college admission scandal report that Felicity Huffman's lawyers went to court on Wednesday to file documents requesting the return of Huffman's passport.
More than fifty people were officially charged in the case, and Huffman is one of many people involved that pleaded guilty so far. Now, the actress is looking forward to regaining a bit more freedom.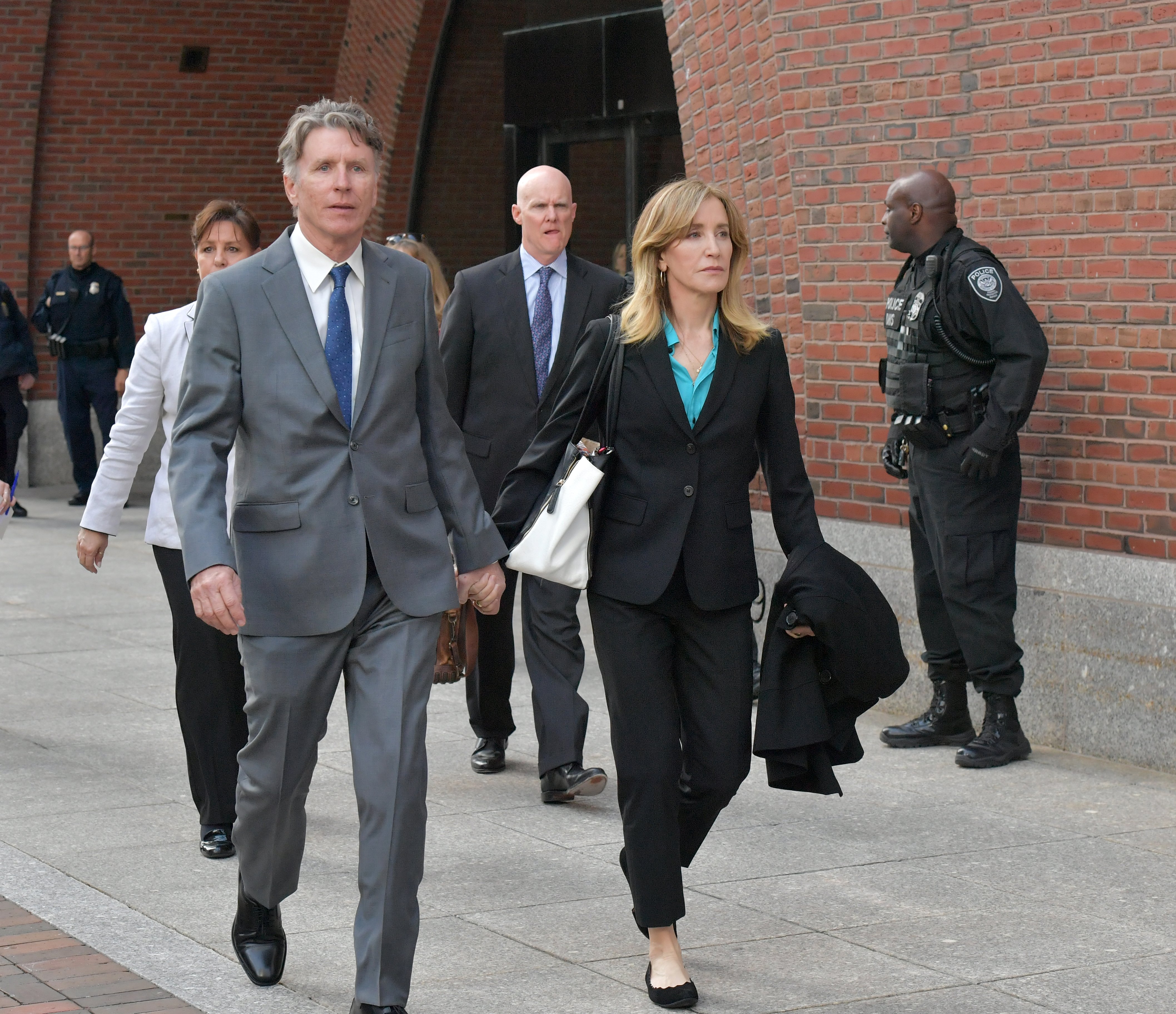 WHY SHE ASKED FOR HER PASSPORT
Since her sentencing in September last year, Huffman had to comply with certain requirements to complete her sentence. She had to hand over her passport as well, and Huffman had a request filed to get it back from the US Probation and Pre-Trial Services Department.
After paying the ordered fine of $30,000 and completing her 250 hours of community service, Huffman's year of supervised release is almost over as well, and she hoped to regain more freedom. She also had to spend two weeks in jail.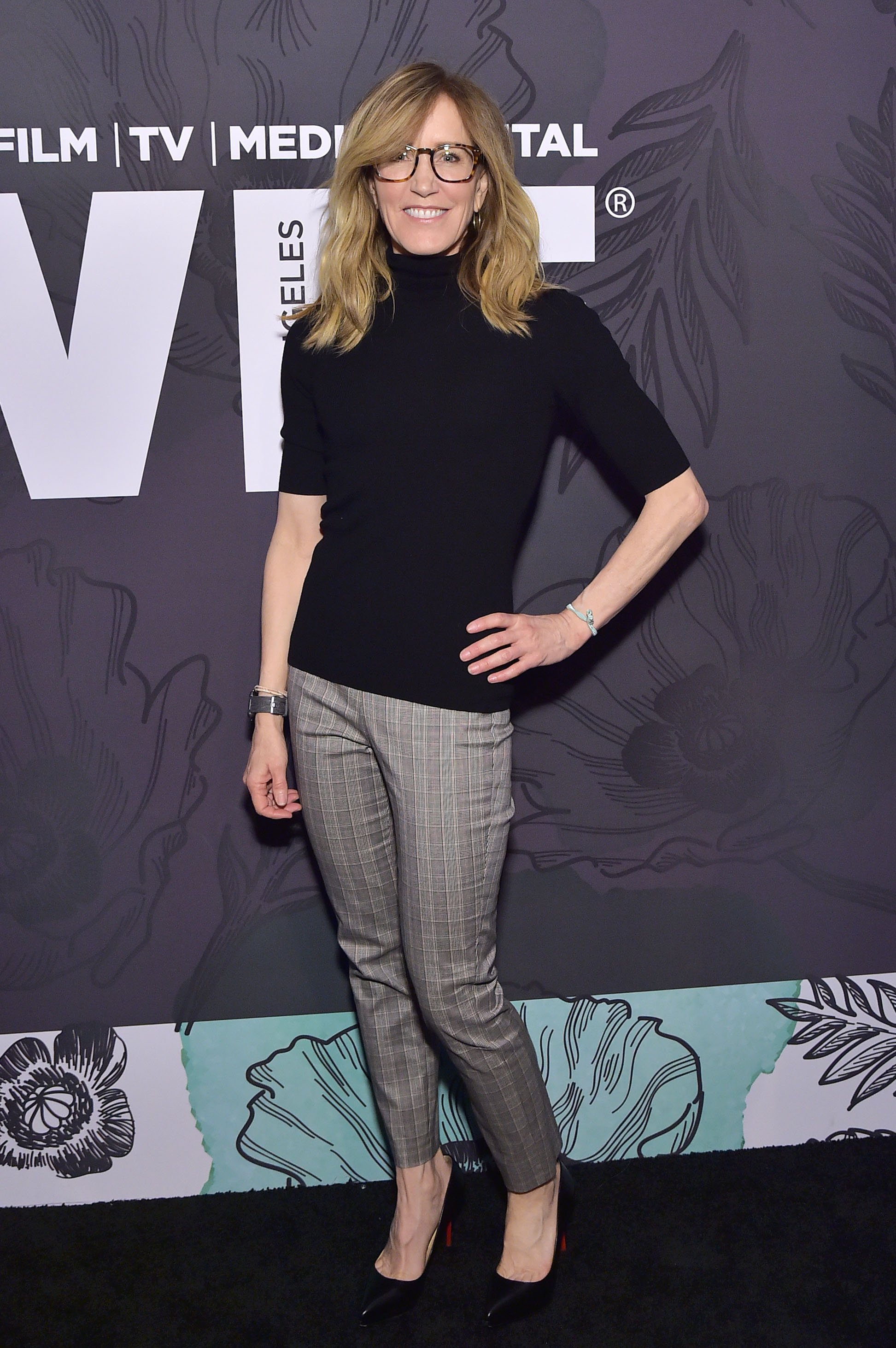 ET confirms the actress's lawyers filed court documents on Wednesday requesting her passport, held by the U.S. Probation and Pre-Trial Services Department. According to ET's court documents, federal prosecutors didn't object to Huffman's request to get her passport back.
OTHERS CHARGED IN THE SCANDAL
Among the slew of the rich and famous who got charged for their participation in the admissions scandal, several pled guilty, including the head of the operation, William Singer.
Felicity Huffman is looking forward to a little more freedom as she nears completion of her probation. https://t.co/Wd6O7mzOaI

— Entertainment Tonight (@etnow) October 22, 2020
She's been laying low since news of the scandal broke but keep busy with things she feels passionate about.
The president of Midwest Television, Elisabeth Kimmel, equity executive Mark Hauser, actress Lori Loughlin and her husband Massimo Giannulli also pled guilty. 
Lori Loughlin has received permission from a federal judge to serve her prison sentence at a facility of her choice. She will serve her time at a medium-security prison camp in Victorville, California. pic.twitter.com/EzRgJV5OIo

— TODAY (@TODAYshow) September 18, 2020
WILL SHE RETURN TO A FAMILIAR LIFE?
Her passport's return can also fall in line with Huffman's reported hopes of resuming her acting career early next year. She's been laying low since news of the scandal broke but keep busy with things she feels passionate about, like her involvement in prison reform.
Despite all the publicity around the admissions scandal, Huffman's 19-year-old daughter, Sophia Macy, whom she shares with her husband William, got accepted into the Carnegie Mellon University. 
At the beginning of the year, Sophia Macy got cast in the second season of the CBS show "The Twilight Zone," but the news brought out polarized reactions for netizens.
While some fans congratulated Macy on moving up in her career, others couldn't get past the fact that her parents were involved in the fraudulent college admissions scheme and judged her for their actions.