Watch China MсClain's Funny Video Inspired by the Animated Series, 'Phineas and Ferb'
When she's not acting or showing off her musical skills, China McClain is usually speaking out against social issues. However, the actress has also shown that she can be pretty funny. Recently, she reminded people how funny she can be.
Yesterday, actress China McClain shared a hilarious video of herself on Instagram. In it, the actress showed her great sense of humor to the delight of many fans.
McClain's video was a play on the famous Disney cartoon "Phineas and Ferb." The cartoon had two characters; a platypus named Perry and his antagonist, Dr. Doofenshmirtz.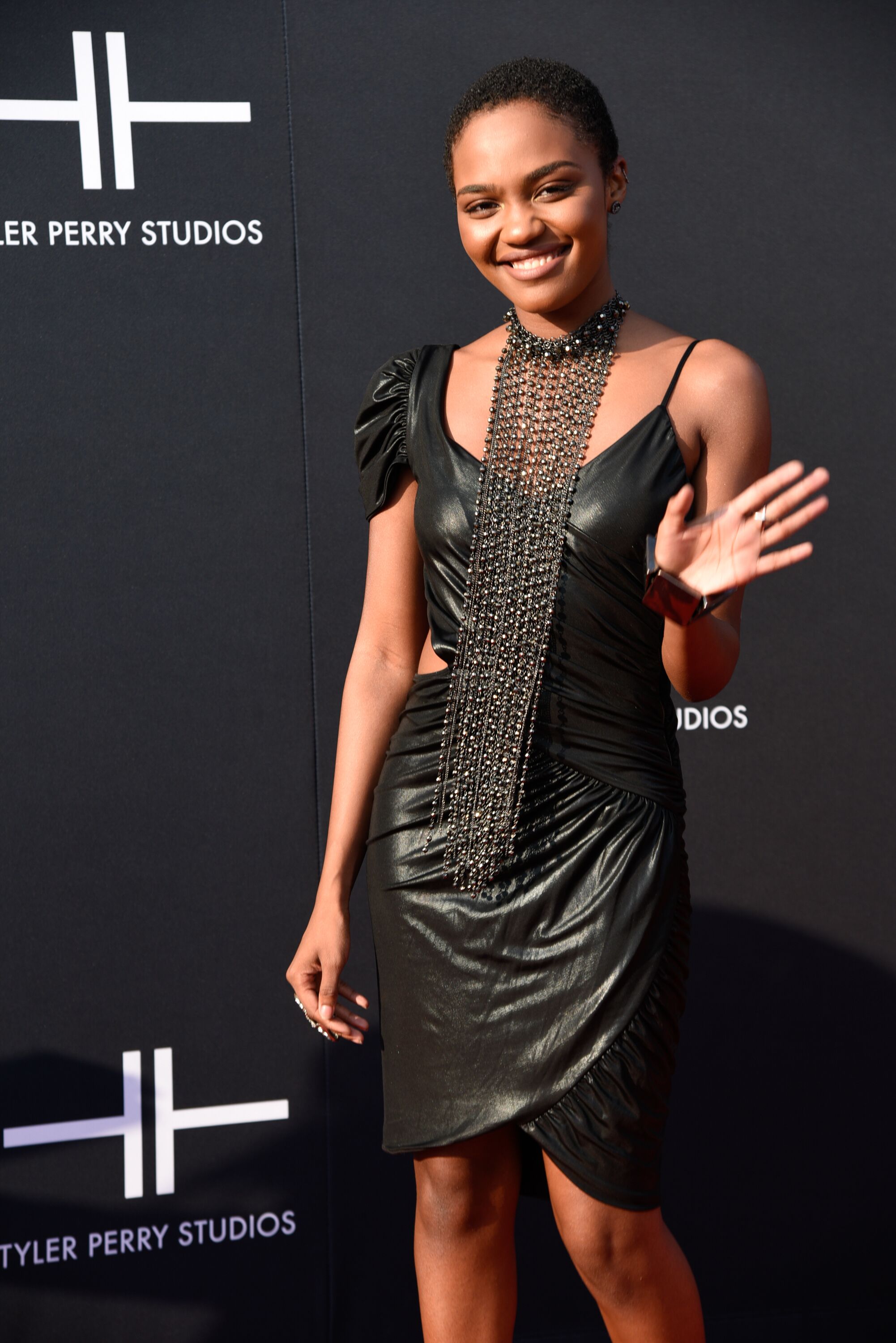 While both characters tend to duke it out, they've also been known to help each other out from time to time. McClain shared her take on both using a classic hip-hop tune. The actress played both characters pretty well, showing that she can be a one-woman act all by herself.
Dressed in a hat and a vintage shirt, McClain delighted fans to a rap rendition and fans of the TV show would definitely be pleased. Captioning the post, McClain said:
 "y'all remember phineas and ferb."
Like many actors, McClain has been affected by the novel coronavirus pandemic and hasn't been able to work for months. Still, it's great that she has a sense of humor going for herself. There's little doubt that she will soon be back on the set of the CW superhero series, "Black Lightning."
In August, McClain spoke out against men who had disparaged her for cutting her hair.
McClain's time on "Black Lightning" has been impressive, to say the least. Fans were thrilled for the actress when she debuted her costume on the show, as she was one of the few superheroes of color available.
Since then, she has become a mainstay on the show. As a series regular, fans have seen quite a lot of McClain over the past three seasons.
While there are rumors that "Black Lightning" might get canceled soon, there hasn't been any confirmation from the studio or its showrunners.
McClain has also been pretty active in the social scene lately. In August, the actress spoke out against men who had disparaged her for cutting her hair. Per reports, McClain made a Tik Tok video explaining that many women tend to cut their hair for different reasons.
In her case, she clarified that the decision to cut her hair was merely because she wanted to. However, many women cut their hair for specific reasons.