'Jessica Jones' Star Eka Darville Is a Proud Dad to His Biracial Kids — Inside His Fatherhood
Actor Eka Darville is famous for his role as Malcolm Ducasse in Marvel's "Jessica Jones." When the lights go off, he is a proud father of his biracial children. Take a look at Darville's amazing life as a father. 
Australian actor Eka Darville has played many starring roles in television series. Some of his roles include Scott Truman in "Power Rangers RPM," Diego in "The Originals," and Pip in "Mr. Pip."
His most famous role is arguably playing Malcolm Ducasse in Marvel's "Jessica Jones." Besides having a successful acting career, he is a loving husband to his wife Lila and a proud father to their two sons.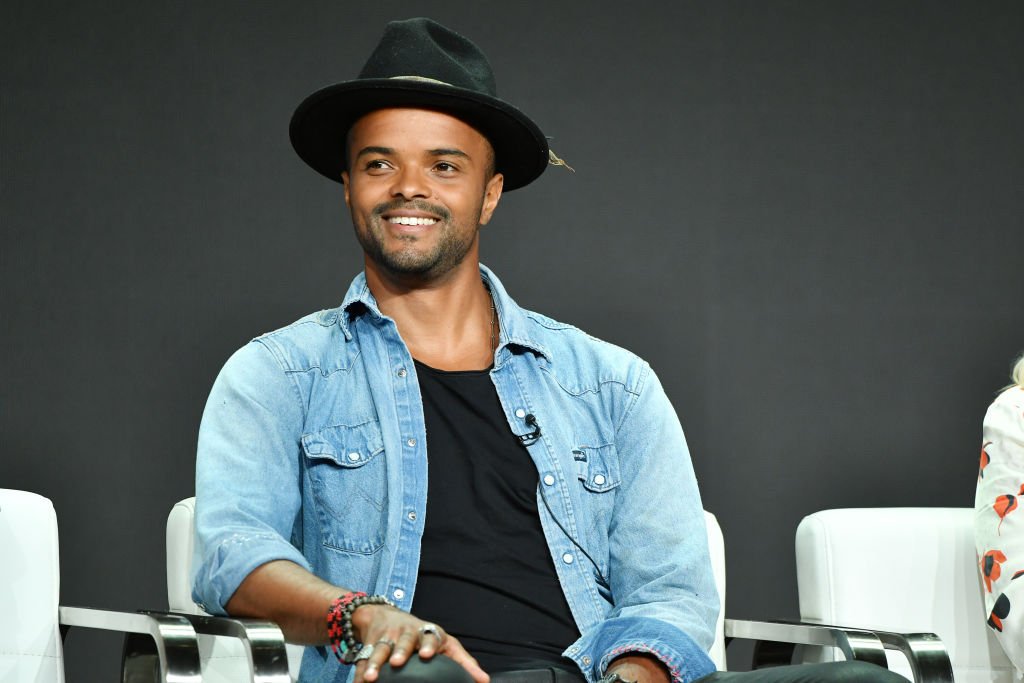 Fatherhood is something the actor cherishes and he made that clear in June 2018 when he said, "There ain't no hood like Fatherhood." The tweet referenced an Instagram post he made about his older son. 
In the post, Darville shared a picture of his cute son, describing him as a Jedi Master who pushes every one of his buttons, finding new ones he did not even know existed. The actor added: 
"No one single person. No one single event. Has changed ME more than YOU. For that I'm internally grateful. Together we continue to grow?."
In another post made in June 2018, Darville shared a picture of himself carrying his younger son on his back. In the post's caption, he described himself as a proud, young, Black dad. 
He also took time to pay tribute to all the men who choose to show up for their kids despite all the challenges they face daily, adding that fatherhood was the most important job on earth. Darville also said fatherhood was the hardest thing he has ever loved. 
Darville spoke about his journey on the series, saying one thing he loved about it is the diversity.
Darville enjoys going on adventures with his sons. He once shared a cute snap of himself and his younger son having a father-son moment at the Craters of the Moon National Monument.
The duo was nestled in some flower leaves in the picture. In the post's caption, the proud dad revealed his son did not like that particular experience. A month after that post, Darville paid tribute to his wife by sharing a picture of their two adorable sons, writing: 
"We make em cute ? @lovinglila."
In October 2018, Darville shared a photo of himself and his older son smiling heartily. In the caption to the post, he noted his son's growth, saying the picture marked the moment he realized his son looks better than him. 
Darville has experienced many adventures in his role as Malcolm Ducasse in "Jessica Jones," but from the pictures he shares and his love for fatherhood, none of those adventures is comparable to those he experiences with his family in real life. 
In "Jessica Jones," Darville's character, Ducasse, struggles to be a good man in a show that is filled with many bad men. He is not helped by the fact that he is not a steady person and has to figure out a way to himself. 
In a chat with Collider, Darville spoke about his journey on the series, saying one thing he loved about it is the diversity and scope and the fact that he moves and shows many personalities. 
Having the ability to play a multi-dimensional character shows how talented of an actor Darville is. Added to that is his impressive qualities as a father, making him the complete man he is.