'Family Matters' Star Jaleel White Shares Video of His Daughter Samaya Getting Her Hair-Styled
Actor Jaleel White, best known as Steve Urkel in "Family Matters," recently shared a video of his daughter reminding him that she is becoming a teenager.
Although Jaleel White is a very famous actor and comedian with acting credits in "Family Matters," "Total Blackout," and "Me, Myself & I," it is clear that his favorite job is being a father.
In a world where most celebrities shield their children away from the spotlight, White shares photos and videos of Samaya, his daughter with ex-girlfriend Bridget Hardy, very frequently.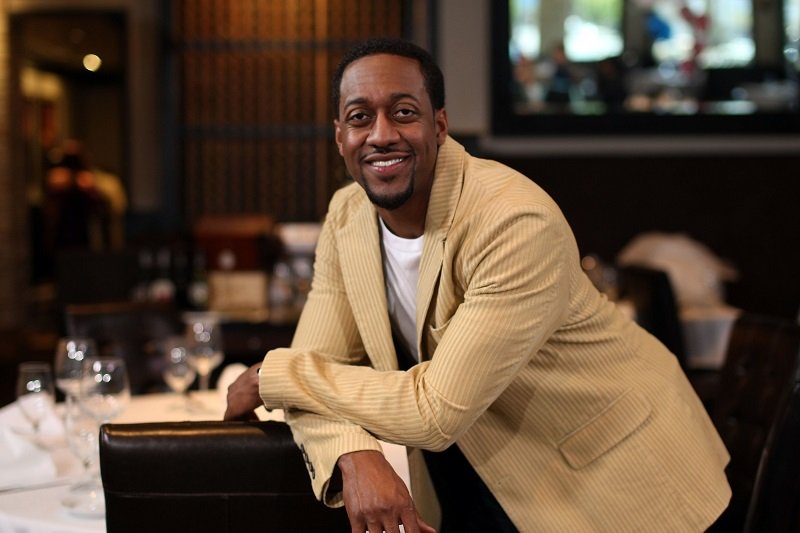 JALEEL WHITE WITH HIS DAUGHTER, SAMAYA
Whether it is a selfie having ice-cream or a photo enjoying Beyoncé and Jay-Z's concert, the father-and-daughter duo is frequently relishing each other's company.
Another aspect that most of White's social media followers always point out is the uncanny resemblance between the "Family Matters" star and his daughter, even describing them as "twins."
Their similarities became evident once again in a four-media slideshow that White shared on Instagram on October 22. In the first and second photos, he appears posing next to a few of his famous friends, including sports commentator Kenny Smith and NBA players Matisse Thybulle and Kyle Lowry.
The third image is a screenshot of his conversation with Samaya in which she is clearly surprised to see her father with Lowry. The final part of the slideshow is a short clip of Samaya getting her hair styled.
What's funny about it is that although her hair is not nearly done, the person recording tells Samaya that she will send the video to the Toronto Raptors' star Kyle Lowry.
White [said] that the show belongs in the era of life before cellphones.
SAMAYA'S JAW DROPPED
After thinking about it for a couple of seconds, Samaya's jaw hilariously drops is surprise and disappointment. In the caption, White wrote:
"When you FaceTime your daughter from work and she reminds you she's becoming a tweenager."
In the comment section, several people pointed out Samaya and White's similarities, even remarking that she and her dad have the same facial expressions when he was portraying Steve Urkel in "Family Matters."
Speaking of White's most famous role, it actually was supposed to be a guest spot. However, his performance was so good that fans immediately fell in love with him, so he became the show's main star and worked in it for nine years.
During a 2019 interview with Fox News, the actor confessed that he loves Steve Urkel but doesn't think that a "Family Matters" reboot is necessary.
White added that the show belongs in the era of life before cellphones, so don't expect to see him wearing those nerdy and iconic glasses again anytime soon.