People: Amanda Kloots Opens up about Raising Her Son Following Husband Nick Cordero's Death
Nick Cordero's widow Amanda Kloots opened up about how she has been raising their 1-year-old son Elvis alone ever since she lost her husband.
Following actor Nick Cordero's heartbreaking death from COVID-19 complications, his widow Amanda Kloots has had to shoulder the responsibility of raising their Elvis.
While it has been challenging to live life without her ultimate love and best friend, the mother-of-one has found some sense of comfort in their toddler who has been a source of hope for her.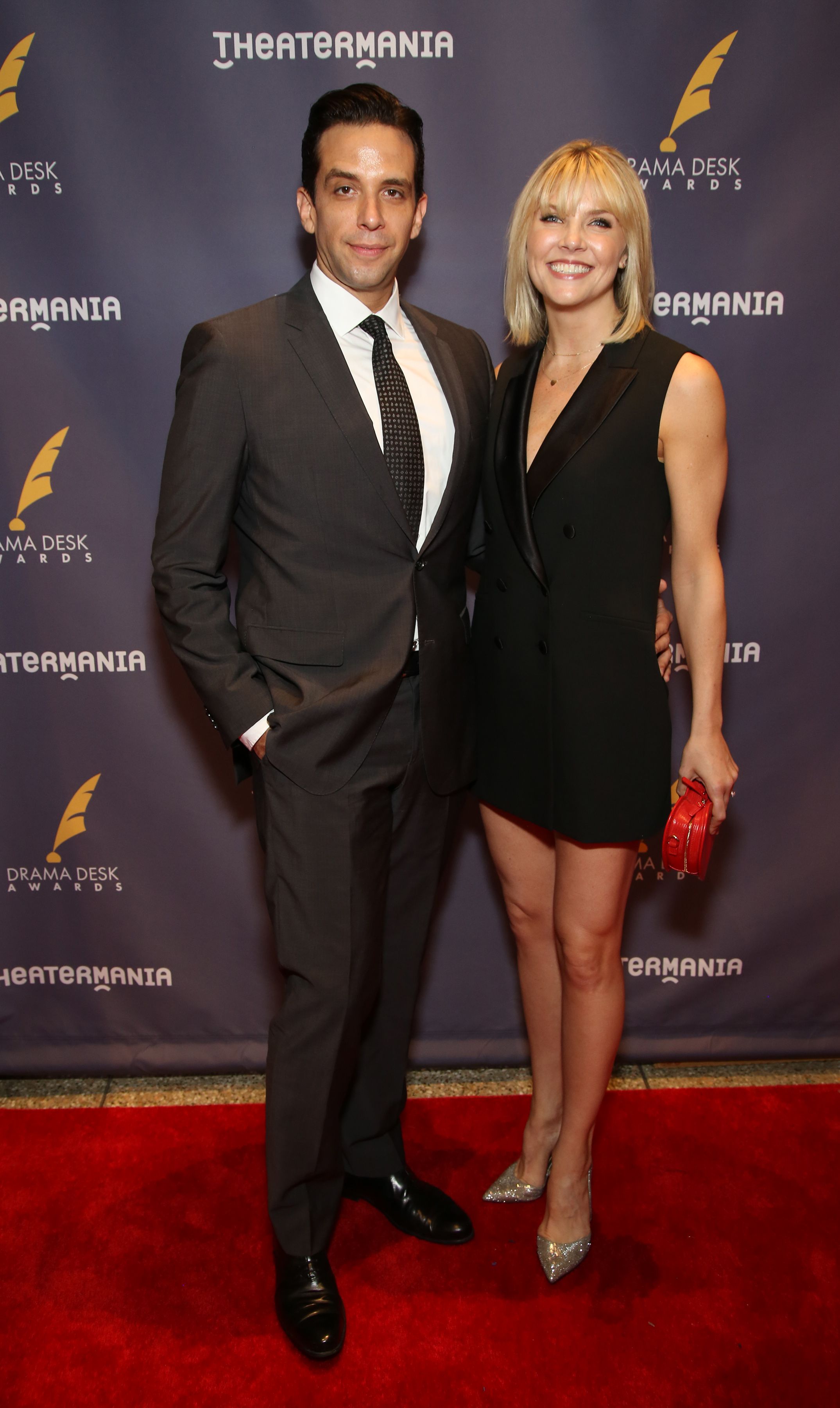 During an interview with People Magazine, the yoga expert got candid about what it was like to be the only parent. She explained that while it is challenging, she remains grateful to have little Elvis in her life. In her words:
"Thank god I have a little piece of my husband. Anytime I'm sad, he brightens my mood in two seconds."
She explained that her son's smile instantly makes her feel better and brighter. As they move through life without Cordero, the 38-year-old has had to come up with fun activities for her and Elvis. On Sundays, the mother-son duo spends their time outdoors and take trips to explore new spots.
[Kloots] previously revealed that she and Elvis do daily rituals to remember Cordero.
One of such fun visit was documented in an October 4 post when they went to the beach, and little Elvis walked into the ocean for the first time. The fitness guru shared photos of the outing alongside a video of her holding him as they walked into the waves.
Kloots also mentioned that they recently visited a pumpkin patch in preparation for Halloween, and Kloots noted that the 1-year-old would go as Elvis Presley, something he also did last year. Amid trying to make life as normal as she can for little Elvis even without his father, Kloots make sure that they honor the Broadway star's legacy every passing day.
The doting mother previously revealed that she and Elvis do daily rituals to remember Cordero. They start the day listening to his music and by night look at his photos and say goodnight to him.
Besides making Cordero a part of their everyday life, Kloots never fails to remember special milestones of their time together. On Wednesday, October 21, she marked the anniversary of when they found their home with a photo of the family of three standing in their Laurel Canyon neighborhood in Los Angeles.
In the accompanying caption, Kloots explained that it had been a year since Cordero found them their house. She wrote that they saw Presley's photo when walking into the property and knew it was going to be their home.
Kloots recalled that Cordero assured her that it would be theirs even if they didn't have money for a mortgage. She concluded, honoring her husband for helping them find their house while his spirit dwells with them.