Tracee Ellis Ross Poses Barefoot in a Gorgeous Photo Wearing a Yellow Top & Blue Skirt
Legendary singer Diana Ross' daughter Tracee Ellis poured her hour-glass figure into a chic blue skirt and yellow top while showing off her beautiful makeup in a recent Instagram update.
Diana Ross' daughter Tracee Ellis Ross is the cover girl for the November issue of Shape magazine. While fans wait for it to hit the stands, Tracee gave them something to be happy about. 
Taking to her Instagram, the 47-year-old shared a photo announcing that she will be gracing the covers of the November issue of the monthly fitness magazine. She also shared a fabulous snapshot of herself while doing so.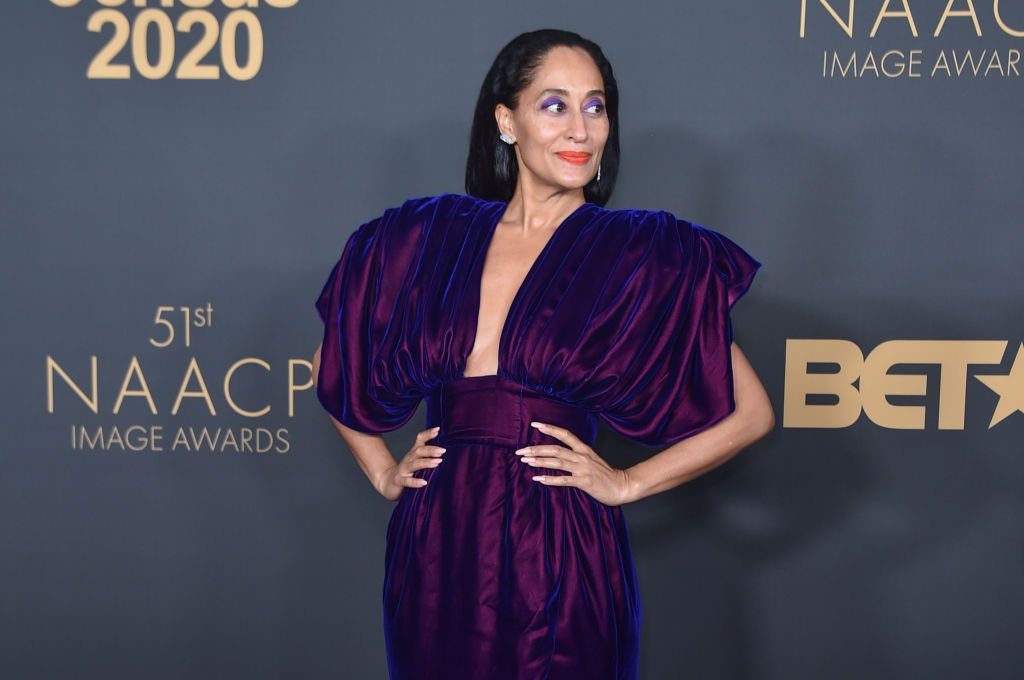 HER JAW-DROPPING LOOK
Her long hair let loose, Tracee enhanced her features with flattering makeup and cherry-red lipstick. Statement hoops hung from her ears as she gave a sultry look towards the camera. 
Talking about her outfit, Tracee looked feisty in a yellow crop-top. Her curves looked enviable in a blue skirt that had a slit in the middle. To pose, Tracee touched pillars on either side of her and titled her pedicured feet a little. 
At 47, Tracee truly looks like a work of art. She has inherited the beauty of her famous mother. In the caption, she included a motivational quote about perfection and wrote:
"I used to spend so much time trying to be perfect, to get it perfect. But that's no way to live. It's exhausting."
HAPPILY SINGLE FOR NOW
There is no way to know how many hearts she has stolen over the years with her charm and confidence, but the actress is currently single and happily so. In her cover story for Shape, the actress got candid about relationships. 
Her idea of loving oneself gives all sorts of positve vibes.
According to her, one can be in a wonderful relationship but still be unable to reap the joys of it. If people do not know how to be with all the good stuff they have, none of it matters. 
Although she is single now, she is still open to having a relationship with someone. But in her singlehood, she has discovered the joys of solitude and learned to have a productive relationship with loneliness. 
AN ADVOCATE OF SELF-LOVE
Growing up with a famous mom, she recognizes the value of taking care of herself. When she is not working, she loves to treat herself to a nice dinner and have a glorious time all by herself. 
Her idea of loving oneself gives all sorts of positve vibes. Tracee believes that self-love is like letting go of perfectionism. She was someone who used to try and be perfect all the time, but now that she is learning to love herself, she has realized that it was not realistic.