See the Pic of Nicole Poturalski That Has Fans Envying Brad Pitt over His Rumoured Girlfriend
Brad Pitt's girlfriend Nicole Poturalski shared a gorgeous picture of herself on her Instagram page, showing off her toned abs in a colorful dress and leaving her fans amazed.
Fans of Brad Pitt's girlfriend, model Nicole Poturalski, were left drooling after she shared a gorgeous mirror selfie that showed her clad in a beautiful floral dress. 
The gorgeous floral dress had a midriff cut-out feature, allowing Poturalski to reveal her toned abs and arms. She smiled sweetly as she looked at her iPhone while taking the picture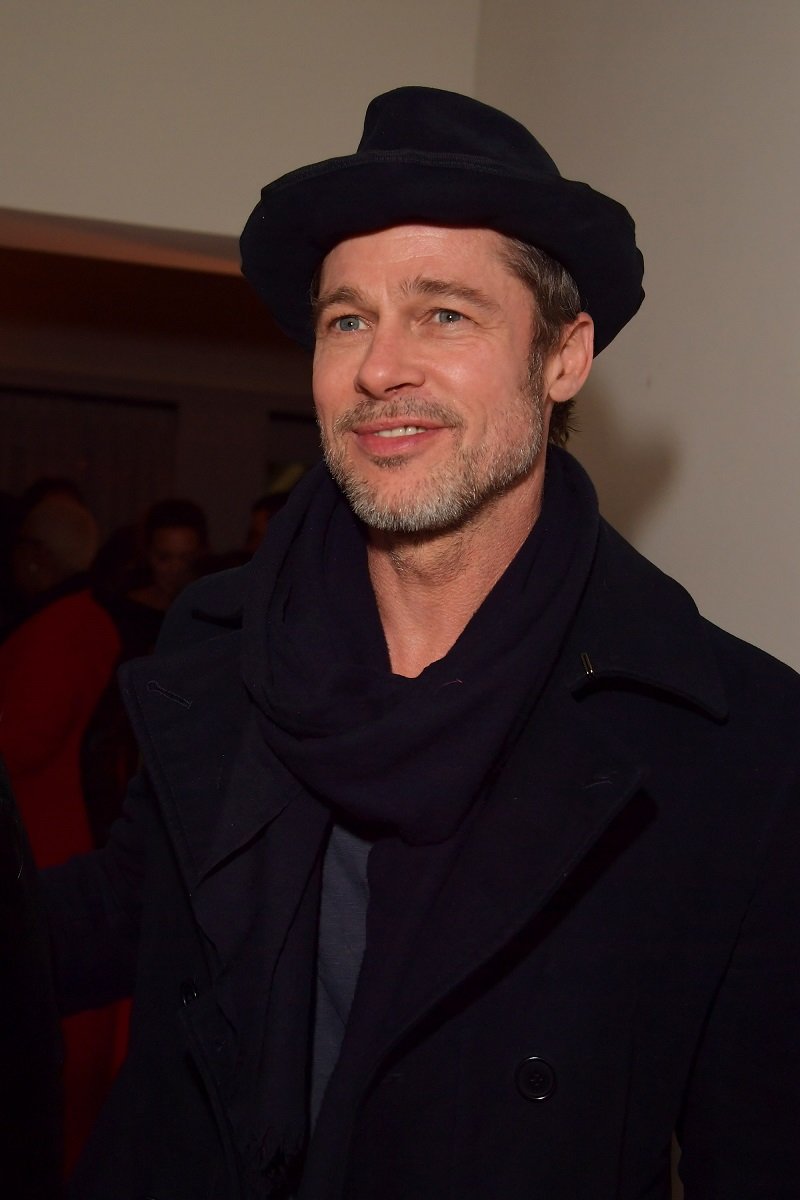 Poturalski rocked long brown hair that reached close to her chest. Behind her was her bed, which was covered with a white blanket. The bedroom walls are also painted in white, while the room floor is made of brown wood. 
Besides those lovely aesthetics, Poturalski's beauty and colorful outfit added life to the picture, and she emphasized that in the caption of her post, writing, 
"Keep it colorful."
Her fans were pleased with her post and took turns to share their thoughts about it. Some of them could not help but feel happy for the model's boyfriend, actor Brad Pitt. 
One of the fans said the actor is fortunate to have the model as his girlfriend, while a second fan said they were jealous of him. A third fan said Poturalski looked stunning as she always does. 
Poturalski said she could not understand the problem with the trolls.

Poturalski's fans are not wrong in saying the beautiful model always looks stunning. Last Friday, she put on a stylish display as she wore a black denim jacket over a beige turtleneck top that features a chic chequered pattern design. 
To complete her stylish look, she wore a pair of faux leather pants, accentuating her slim figure as she posed with a cup of coffee. She shared snapshots of herself in the lovely dress after earlier hitting out at trolls who criticized her relationship with Pitt, 56. 

Poturalski said she could not understand the trolls, adding that she is not the kind of person who enjoys hating on others or spreading hate. The 27-year-old further wondered why people loved to spread hate, saying it was rude and unpleasant. 
Poturalski's loyal fans, knowing her for who she is, will know she will hardly be bothered by the trolls. She continues to share more pictures of herself on social media, and they are ever so pleased about it.
Earlier in October, when rumors of her and Pitt's relationship were at the peak, she showed how calm she was about the situation by sharing a mirror selfie showing her in a colorful crop top as she posed in her bedroom. 
The model's fans will hope for even more selfies and posts from her and wish her all the best in her relationship with Pitt. They have so much love for her, and that is all that matters.