Cardi B Admits to Missing Her Daughter Kulture as She Shares a Sweet Throwback Video
American rapper Belcalis Almánzar, popularly known as Cardi B, in a recent throwback video on Instagram, was seen sharing an adorable moment with her daughter Kulture as they said "Mama" repeatedly. 
Famous American rapper Cardi B posted a sweet throwback video of her and her daughter Kulture saying the word "Mama," on her Instagram feed.
In the wholesome clip, the mother and daughter were seen lying down in bed as they shared the heartwarming moment. Only the star's hair was visible as her face was hidden out of the video frame.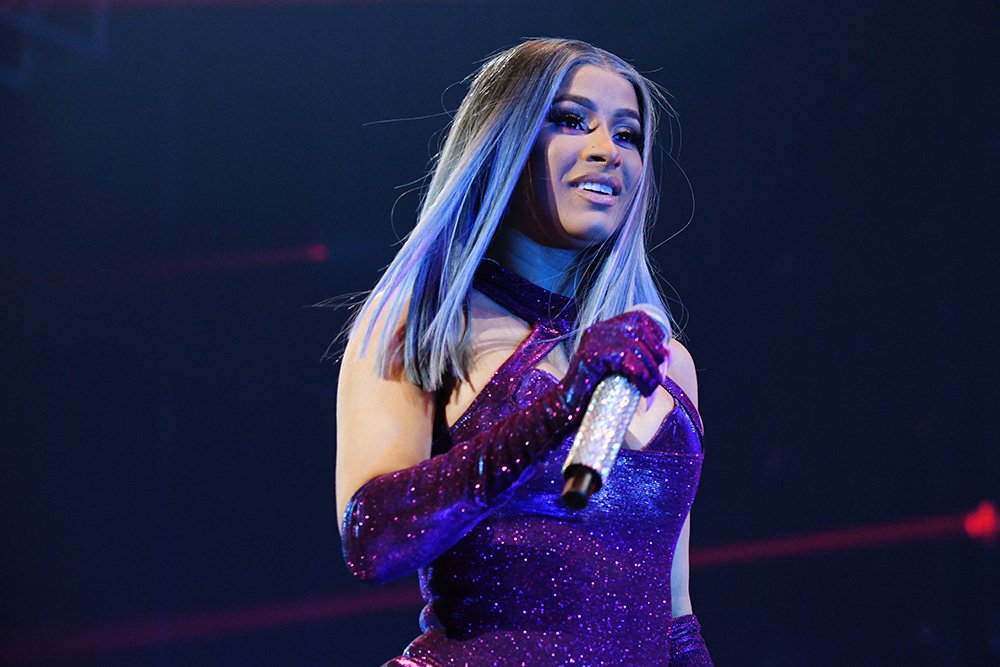 Little Kulture, on the other hand, was in full view. She was dressed in a cute black and white heart-patterned babywear and had on a tiny pair of gold earrings. In a manner typical of babies, she looked around with restless movements. 
Cardi B tried to teach her to say the word "Mama," and in a weak attempt to do so, the little angel mumbled. The sweet video was posted just yesterday and beneath it, the star captioned: 
"I miss my little babe this little?? ….. @kulturekiari been always fake to me tho ???."
The rapper also posted a throwback photo of her little girl last month to celebrate National Daughter's Day. In the shot, she was dressed in a flowing black evening dress as she carried up the then-toddler. 
She also followed up with a more recent photo of Kulture. In the picture, she was clad in a stunning hot pink designer sweatshirt and a matching pink tutu. She paired the look with white sneakers and had her hair slicked up into a bun. 
Cardi was said to have created a verified Instagram account for the little angel just last month. 
Still, in September, Cardi posted another adorable video of her daughter singing along to singer Rihanna's hit single, "Work." In the clip, she was seen standing in a pink towel as the song played in the background. 
When the song started playing, the 2-year-old's face brightened up and she began singing along to the catchy lyrics. Her mother was evidently delighted as her loud laughter was heard in the background. 
It is safe to say that little Kulture is having the time of her life as her parents never fail to lavish her with so much love. Cardi was said to have created an Instagram account for the little angel just last month. 
Also, her father, rapper Offset of the rap group "Migos," gifted her a Rolls-Royce car seat worth £6000 earlier this month. He took to his Instagram to share the news with a photo of the caramel-colored car seat. 
The couple welcomed baby Kulture Kiari Cephus into the world on July 10th, 2018. The proud mother announced her arrival on Instagram with a beautiful nude photo of her pregnant self surrounded by flowers. 
Cardi revealed she was pregnant on live TV where she showed off her baby bump in a designer dress. When it was time, she and Offset threw a lavish baby shower complete with flowers and several beautiful moments.