See Gabrielle Union's Fit Figure on Display in This All-Black Leather Outfit for a Photo Shoot
Gabrielle Union looked stunning in an all-black leather outfit. The successful mother amazed her fans with her gorgeous shape when she struck different poses in her new Instagram photos.
Gabrielle Union took to Instagram to stun her fans with a picture in which she was dressed in a black leather jumpsuit with long boots. She had no words but these smileys in her caption:
" ???."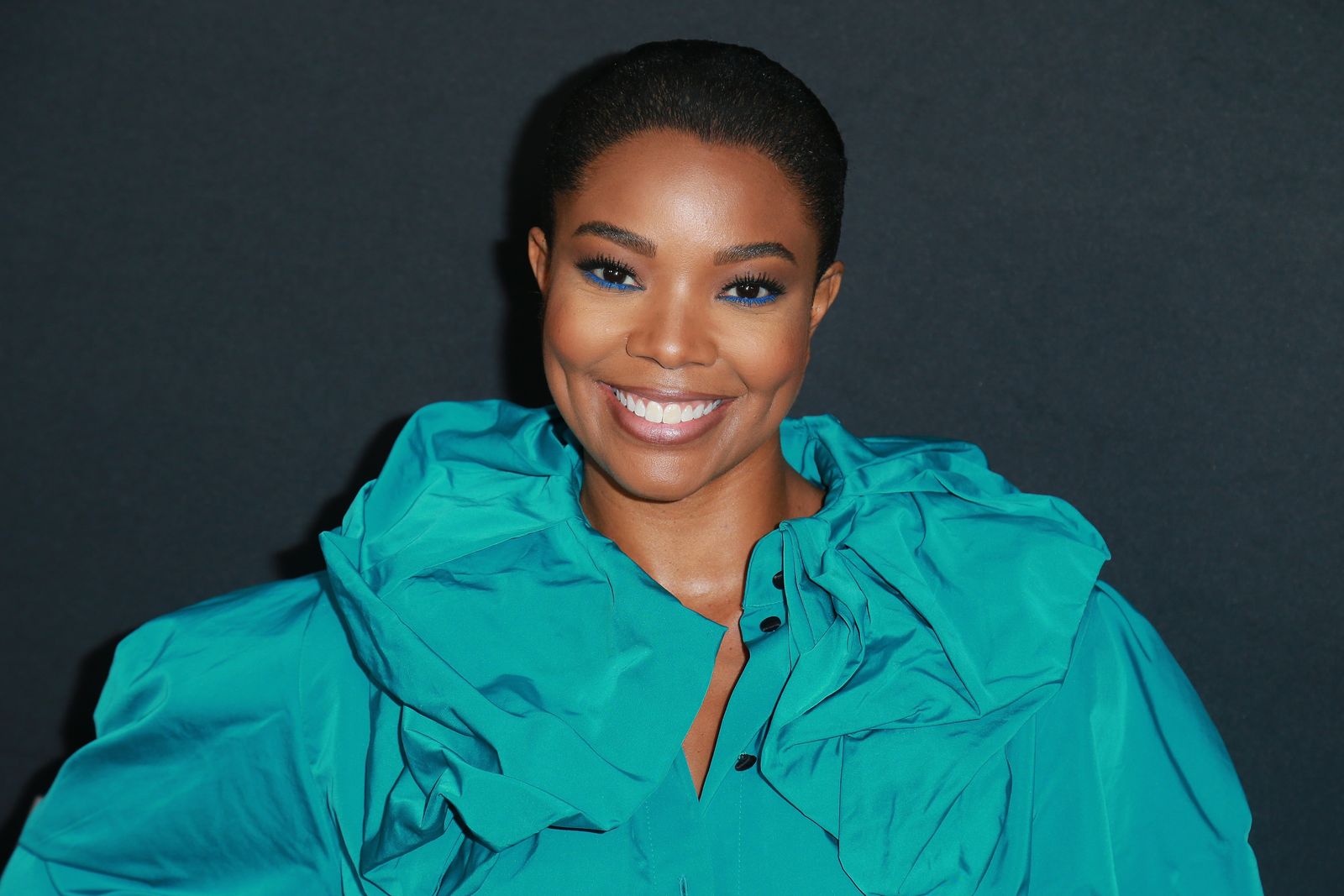 Thrilled fans commented on the picture where Union sat on a green chair out in the veranda. A delighted fan of the talented young mother commented: "Flawless??❤."
The activist, who is an extraordinary inspiration for women, posed in four different shots, showing off her confidence and ageless skin.
The star actress wore an adorable smile while she flaunted her long black braids decorated with African beads. The picture was an incredible sight to behold, and the remarks from her followers were nothing short of love.
The proud owner of Summer 2020 New York and Company Collection is quite vocal about her self care routines.
Union is the picture of good health and people often wonder how she maintains her skin. The 47-year-old supposedly answered the question when she posted on Instagram that her anti-aging product is "#IPeeALot."
The beauty went on to gush over water, saying it was the reason for her self-created hashtag. She took to Twitter with a caption that said:
"Secret you ask:.. water, tequila, boundaries, and an extra helping of accountability."
The fashion icon believes that family time is essential and priceless and that one shouldn't be apologetic about doing what is right. She is also of the opinion that it is advisable to live life without depending on people's views.
The proud owner of Summer 2020 New York and Company Collection is quite vocal about her self care routines. She shares them all on social media, including her belief that it is a blessing to own good face oil as its embalming fluid keeps her youthful-looking.
She included Lipton tea bags for her eyes and lip scrubs which consist of a mixture of sugar and olive oil. She further stated that Led Light therapy and applying face masks is a routine she believes women should imbibe.
Union also likes to think that beauty comes from within and doesn't shy away from candid shots which she posts regularly on Instagram. 
After admitting to having several miscarriages due to adenomyosis, Union and Dwyane Wade, who tied the knot in August 2017,  finally had their first surrogate child, Kaavia, on the 11th of July, bringing the family great joy.