BernNadette Stanis AKA Thelma from 'Good Times' Defies Her Age Posing in This Long Black Dress
BernNadette Stanis rocked a flawless look in her new social media update as she got glammed-up in exotic apparel while looking youthful and gorgeous.
Hollywood's BernNadette Stanis might be moving towards her veteran years but she still proves to be fit as a fiddle from time to time. In her recent Instagram post, Stanis confirmed that age was just a number.
Looking as youthful as ever, the "Good Times" actress brandished her age-defying figure in a form-fitting attire while her hair and face followed up with quality glam.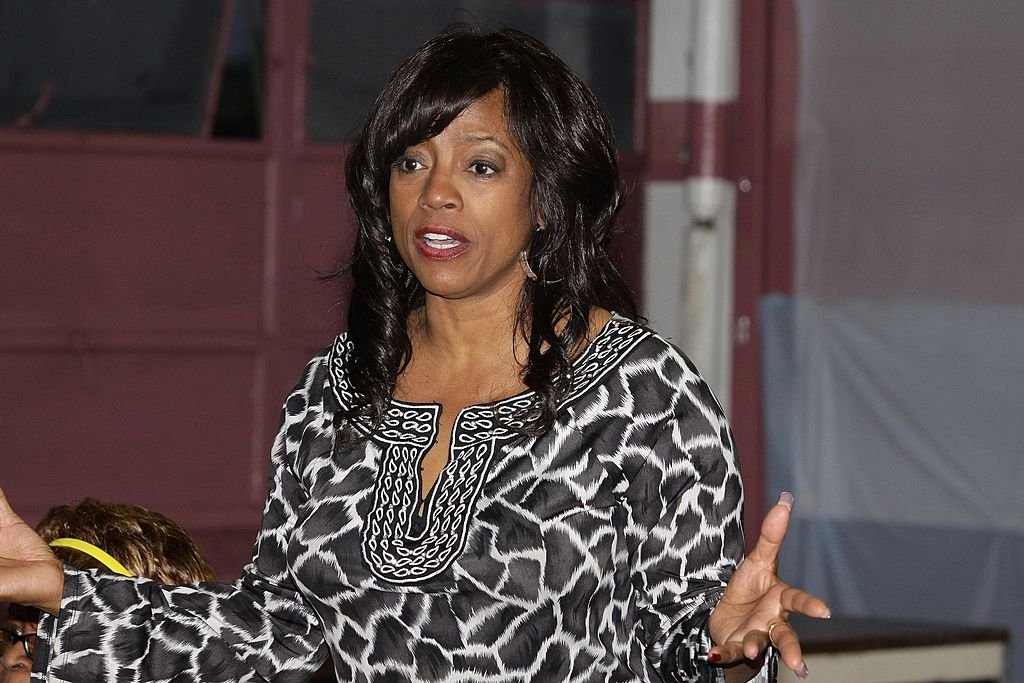 In the four-photo post, Stanis was photographed in what looked like a movie set while makeup artists and stylists worked on her full glam. The first picture had her standing gracefully in her black lace knee-length dress that fitted perfectly.
Stanis' raven tresses were styled in a half ponytail with parts of her hair fanning the nape of her neck. The TV star accessorized with statement jewelry around her neck, gold hoops, and a few bracelets. Stanis' attire clung to her hourglass shape as she posed for the camera with a sweet smile. She
captioned
:
"More behind the scenes pictures from 'Dreams from the Edge' I play the mother, Rose…" 
The next photo showed the gorgeous Stanis' profile while stylists wearing face masks propped her outfit and made adjustments.
The following slide had her makeup artist putting the finishing touches on the perfect makeup. In the last slide, the '70s star held on to a bouquet of roses.
Stanis noted that playing Thelma came easy because she had a similar background.
The 66-year-old Stanis has graced TV screens for over four decades and is famously known for her role as Thelma Evans in 1974's "Good Times." Stanis' pivotal role in the family drama series helped paint a better image for the average African-American young lady.
In her early years, she launched into showbiz as a model, taking part in pageantries. Still a college student then, Stanis bagged her "Thelma" role and made her TV debut. In subsequent years, the Hollywood icon veered into production.
The star actress who now runs the non-government, Remembering the Good Times Foundation, caught up with Sun-Sentinel on her memories of "Good Times." 
The "Black Jesus" star noted that the show's theme was still relevant in today's world because it was all about family values. She told the news site:
"I think the show was written so realistically in terms of people's emotions and feelings...It wasn't a show about a certain time. It was about who we are as people."
Stanis noted that playing Thelma came easy because she had a similar background. She stated that she grew up in the projects just like her TV character and wanted to make it in life.
The actress credits her mom, Eula Stanislaus, who she said provided her with unwavering support right from the days of pageantry through auditioning for "Good Times" and bagging her life-changing movie role.