Getty Images
'Meet the Fockers' Star Dustin Hoffman Is a Proud Dad to 6 Kids — Meet All of Them
The two-time Oscar-winning artist with an extensive number of career credits is not only a talented actor. He has also a loving large family and a solid marriage.
Dustin Hoffman scandalized the world when he starred in "The Graduate," 50 years ago. However, his roles as a father have significantly impacted audiences: "Kramer vs Kramer," "Meet the Fockers," "Death of a Salesman" and Netflix's "The Meyerowitz Stories (New and Selected)."
In his real life, Hoffman is a happily married family man for many years. With his first wife, actress Anne Bryne, he had two daughters before divorcing in 1980, after eleven years of marriage.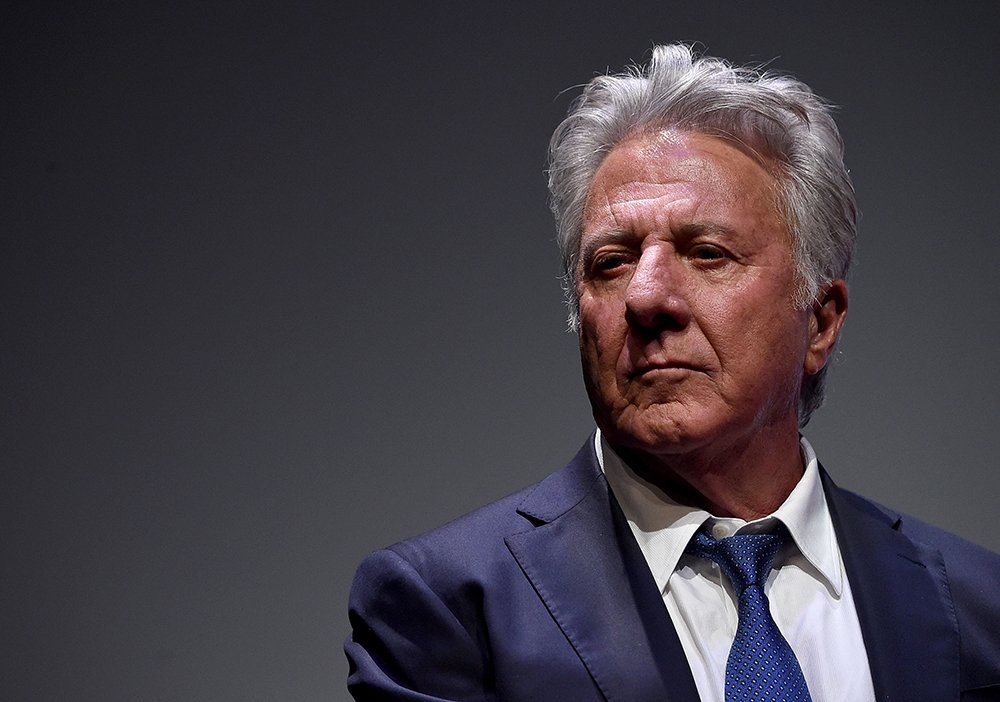 Dustin Hoffman attending the 55th New York Film Festival - "Meyerowitz Stories" at Alice Tully Hall in New York City, in October 2016. I Image: Getty Images.
That same year, Hoffman married his second and current wife, businesswoman Lisa Gottsegen with whom he had four more children. A union that according to the actor has commented has deepened over the years since they have more than 40 years together.
Today all his six children are adults, but while raising them, the actor had to deal with his own difficulties with his father in relating to his children. His wife Lisa has been his support and has helped him keep his feet on the ground.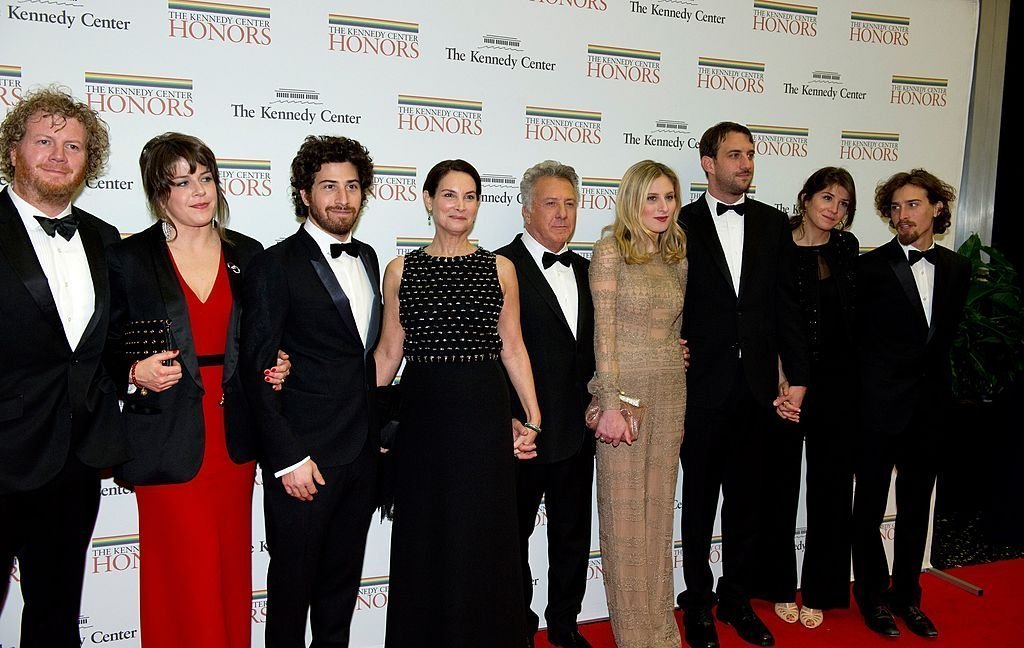 Dustin Hoffman arrives with his family for the formal Artist's Dinner honoring the recipients of the 2012 Kennedy Center Honors hosted by U.S. Secretary of State Hillary Rodham Clinton. | Getty Images
In 1969 Dustin Hoffman married actress Anne Bryne and adopted her daughter from their previous relationship. Karina Hoffman is the actor's first daughter, who did not follow in the footsteps of her parents or her siblings.
There is not much information or photography about Karina as she has spent most of her life away from the spotlight, preferring a discreet life outside of show business.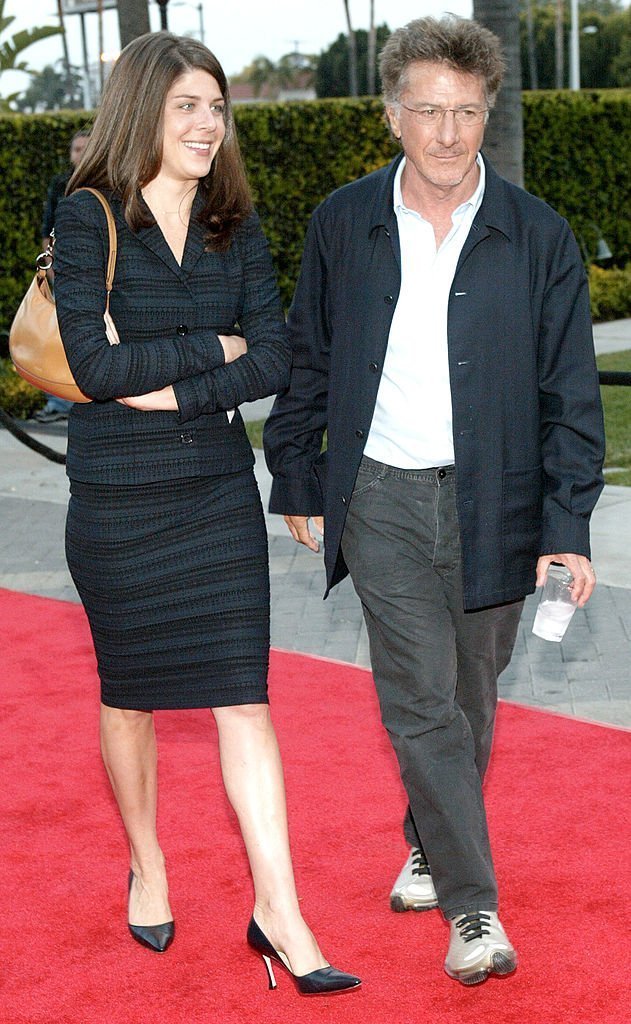 Actor Duston Hoffman and his daughter Jenna attend the world film premiere of "Changing Lanes" in 2002. | Getty Images.
Better known as Jenna Bryne, she is the first biological daughter of Dustin Hoffman and his first wife Anne Bryne. Born in New York on October 15, 1970, Jenna inherited a taste for acting from her parents and has developed her acting career.
She has several acting credits to her name: "Outbreak," "Wag the Dog" and "The Wedding Singer." She was married to Jason Cottle and is currently married to Seamus Culligan since 2004 and the couple shares two children.
JACOB EDWARD "JAKE" HOFFMAN
Jake Hoffman was born on March 20, 1981, in Los Angeles, California. He is the first child from Dustin Hoffman's marriage to his second wife Lisa Gottsegen and the actor's first son.
Jake has followed in his father's footsteps in acting, Studied film & television at New York University. He has also dabbled as a director with 2014's "Asthma," and is known for his work on "The Wolf of Wall Street," "The Irishman" and "Otherhood."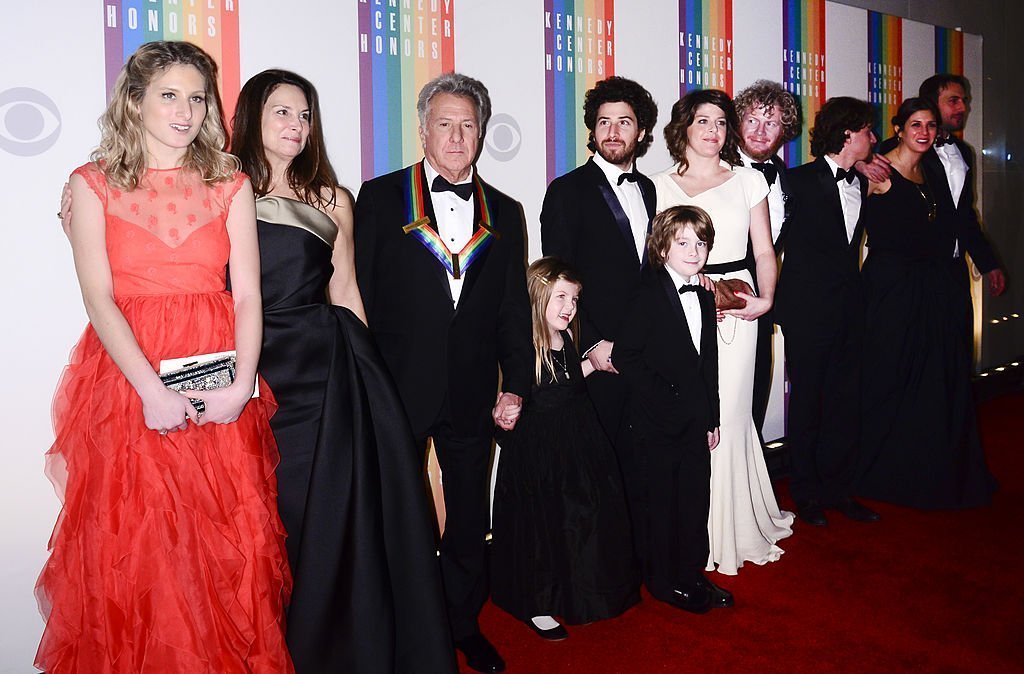 Lisa Hoffman and Dustin Hoffman pose with family members for photographers during the 35th Kennedy Center Honors | Image: Getty Images.
Rebecca Hoffman was born on March 17, 1983, and is the second child from Dustin Hoffman's marriage to his second wife Lisa Gottsegen. She made her acting debut alongside her father in "Hook."
However, after her work in "Le Nozze di Figaro" in 1996, Rebecca did not continue her acting career. She studied at Barnard College in New York City, as well as Berlin, Germany in 2004.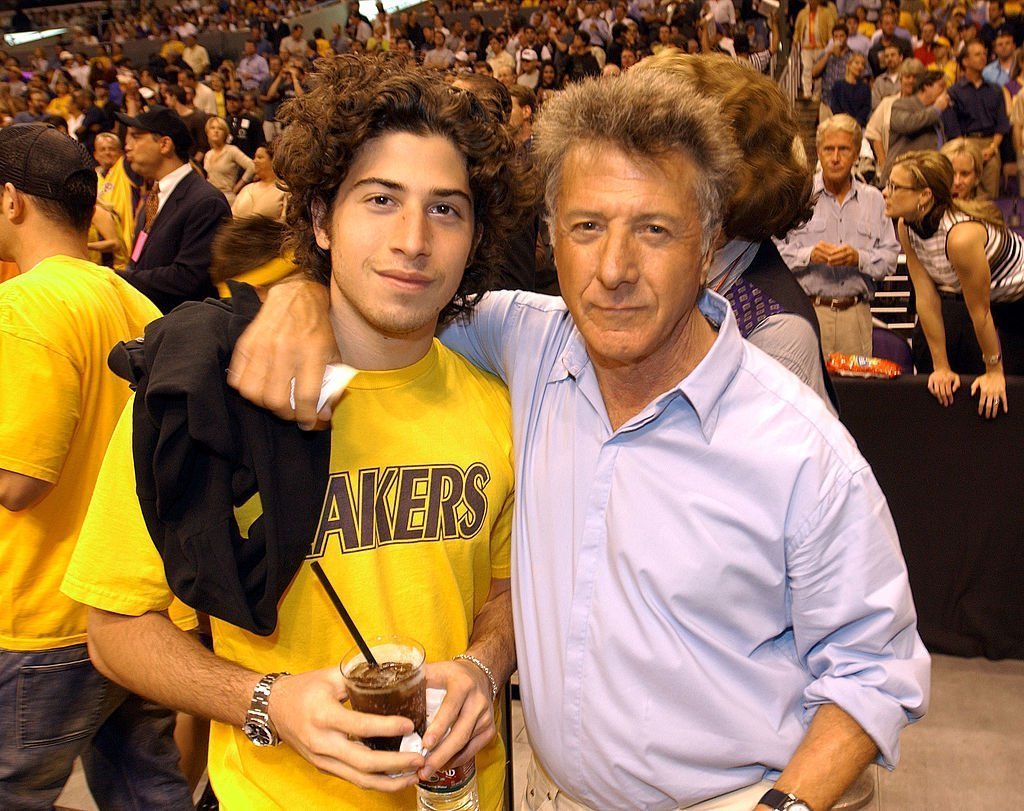 Dustin Hoffman and son, Max attend Game 1 of the NBA Finals between the Los Angeles Lakers and the New Jersey Nets in 2005. | Image: Getty Images
MAXWELL GEOFFREY "MAX" HOFFMAN
Max Hoffman, the youngest of the Hoffman boys, was born on August 30, 1984, in Los Angeles, California. He is the third child from Dustin Hoffman's marriage to Lisa Gottsegen.
Max studied at Brown University in 2007 and also at the Film and TV School of the Academy of Performing Arts in Prague. He appeared in his brother Jake's film, "Asthma," as well as in "Hook," "Ask Me Anything" and "Greenberg."
ALEXANDRA LYDIA "ALI" HOFFMAN
The smallest kid of the Hoffman clan is Alexandra Hoffman, born on October 27, 1987, in Los Angeles, California. She has followed, like her brothers, in the footsteps of her famous father.
Alexandra is best known for her performance alongside her father and Susan Sarandon in the 2002 film, "The Moonlight Mile." She was also dating fellow actor Jonah Hill.
Please fill in your e-mail so we can share with you our top stories!