Jamie Foxx Pens a Heartbreaking Post as He Mourns the Death of His Sister DeOndra
"Django Unchained" star Jamie Foxx mourns the death of his sister, DeOndra Dixon. In a heartbreaking post, the actor wrote that his pain is unbelievable and his heart has been shattered into a million pieces.
Award-winning Hollywood actor Jamie Foxx is in deep sorrow after learning that his 36-year-old sister, DeOndra Dixon passed away on October 27. He took to Instagram to share the heartbreaking news. He wrote:
"tho my pain is unbelievable I smile when I think of all of the great memories that she left me... my family... and her friends…(sic)"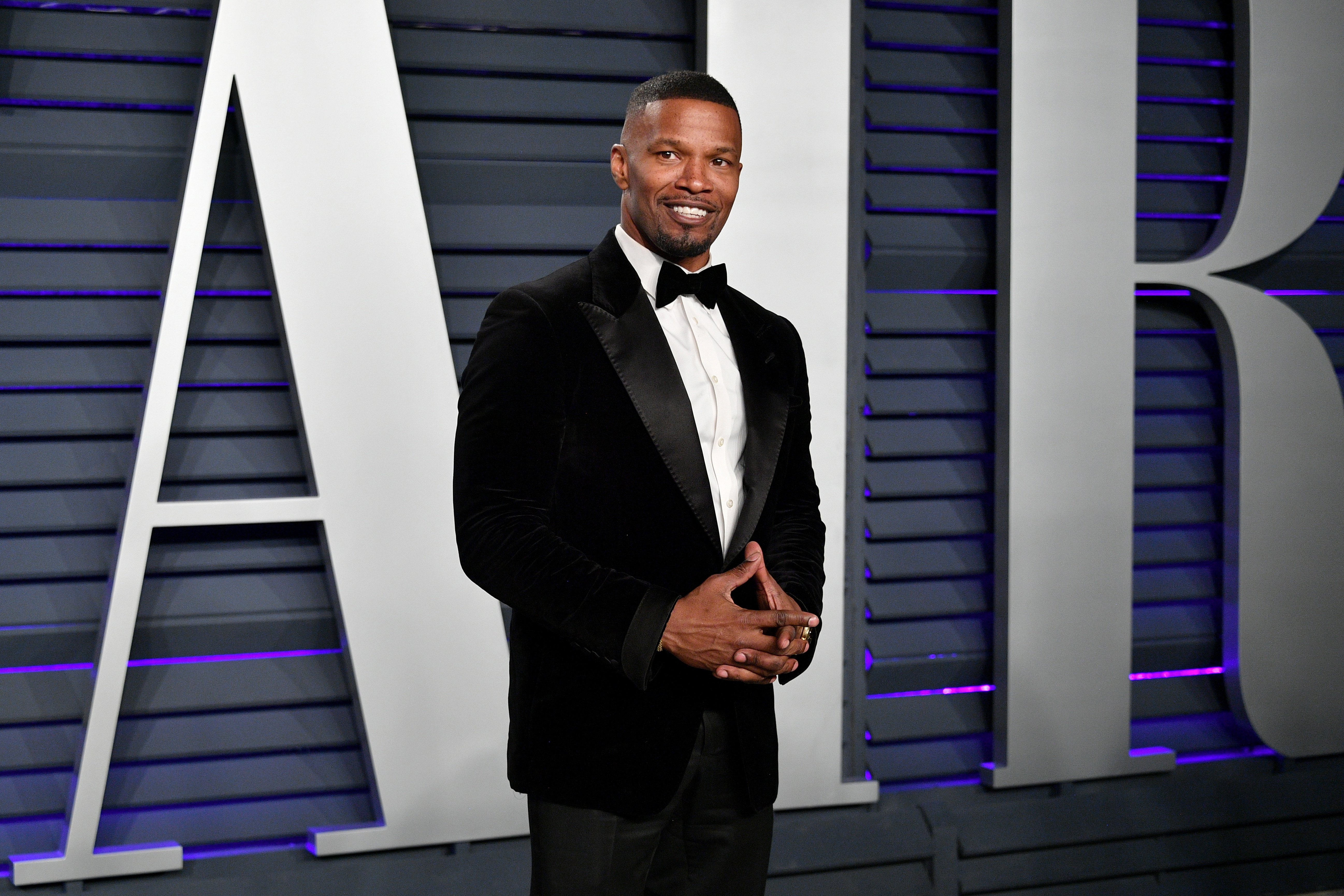 HIS BRIGHT LIGHT
Foxx, who was very close with Deondra, caller her his "bright light." He reminisced about his incredible memories with her. Whenever there are family gatherings at home, his sister would steal the show and the dancefloor.
The Academy-award winning actor who posted several priceless pictures of Dixon took comfort in the thought that his sister is in a better place now, dancing in heaven with wings on. 
Foxx added that his family will put the shattered pieces together with his sister's love. The actor, who did not reveal the reason behind his sister's death, asked the public to keep his grieving family in their prayers.
THEIR COMFORTING MESSAGES
Thousands of fans flocked to Foxx's comment section and sent him encouraging messages and heartfelt words of sympathy. Several Hollywood personalities sent their condolences as well.
Actress Viola Davis and R&B singer Ashanti sent comforting messages to the "Project Power" star. Legendary musician Lenny Kravitz also wrote, "Love, respect, and condolences brother."
In a past interview, Dixon shared that she was happy to have a brother like Foxx to count on. 
A SPECIAL BROTHER-SISTER LOVE
Dixon, born on September 6, 1984, in Dallas, Texas, did not let her condition hinder her from making a difference. After she was featured in Foxx's "Blame It" video, she was named the Global Down Syndrome Foundation Ambassador in 2011.
She also participated in the Special Olympics when she was in 6th Grade and competed for nine long years. After she graduated high school in 2002, she moved to California to live with Foxx and her family. 
DIXON'S LIFE LESSONS
Despite her condition, Dixon was loved by many, including Foxx. The actor shared in an interview with People that a person with special needs like his sister shares a special kind of unfiltered love.
Dixon lived a regular life. In a past interview, she shared that she was happy to have a brother like Foxx to count on. In a 2018 interview with Kate Snow of Dateline, Foxx told the TV show host that the greatest lesson Dixon taught him, he said, was "I learned how to live."
Meanwhile, a week ago, acclaimed Gospel singer Kelly Price revealed in a heartbreaking social media post that her beloved mother Claudia Price-North, a devoted evangelist, passed away on October 18.
Losing her mother has been a tough moment for Price as the former was the one who taught her music. Despite her loss, Price wrote on Instagram that 2020 would not take away her faith and joy.