Pregnant Bindi Irwin Pens Emotional Tribute to Her Brother Robert & Says He'll Be a Great Uncle
Bindi Irwin knows her "little" brother turned into someone that will be the "best" uncle to her unborn daughter. In appreciation of all he means to her, the conservationist decided to give him the sweetest "shoutout." 
Bindi Irwin and her brother Robert became close in the years since their father, the beloved wildlife expert Steve Irwin died in 2006. With Robert 2 years old, and Bindi 8 at the time, they've grown up to follow in their dad's footsteps together.
Paying tribute to the special place Robert holds in her life, the 22-year-old shared a sweet message to her 16-year-old brother, who helped the family transform the Australia Zoo into what it is today.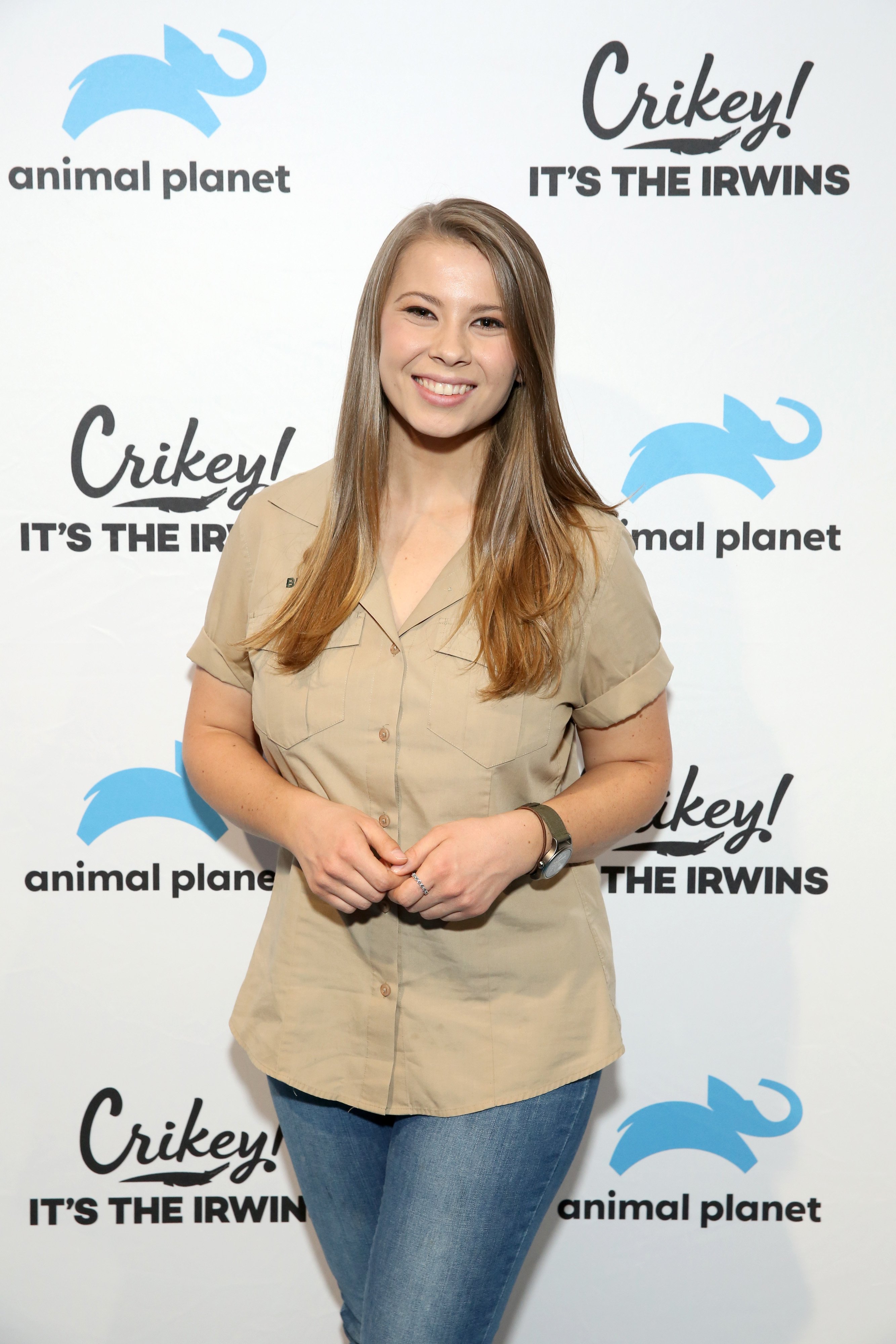 THE EXCITED UNCLE
Last month after Bindi and her husband Chandler revealed that they are expecting a baby girl, Robert couldn't wait to share his excitement with fans on social media.
She does find it "cute" and comforting. 
Alongside a repost of a picture shared by his sister, Robert gushed about all the things he already has planned for his unborn niece and wrote:
"I can't wait to meet my niece ?. I know you will both be the greatest parents ever and I'm excited for all of the amazing adventures ahead!"
THE 'BEST' UNCLE
The conservationist and television personality frequently update on her pregnancy, and besides the fact that she is "doing great," she can't wait to welcome her first child to the world and have Robert finally meet her. 
"Shoutout to my little brother (who definitely isn't 'little' anymore) for being such an incredible friend. You're always there for me, and I know you will be the best uncle when our baby girl is born. Love you," Bindi sweetly captioned a picture of herself hugging her Robert.
HE WALKED HER DOWN THE AISLE
Robert and Bindi are so close that he stood in for their late father on her wedding day to Chandler on March 25. The pair held their ceremony at the Australia Zoo, and Robert did the honors of walking his sister down the aisle.
The newlyweds began dating shortly after Chandler joined a tour at the zoo. Bindi guided the tour, and now they are looking forward to welcoming a "wildlife warrior" of their own next year.
A 'WARRIOR' UPDATE
Her little "warrior" already loves moving around, as Bindi Irwin shared earlier this month. While her daughter's high level of activity makes ultrasound pictures a challenge, she does find it "cute" and comforting. 
Describing how the pregnancy affects her body shape at this stage, the 22-year-old television star said that's she's now "about the same size as a mountain pygmy-possum."