John Amos' Daughter Shannon Glows with Happiness in a Photo as She Poses in a Thin White Dress
In her latest social media post, "Good Times" actor John Amos's daughter, Shannon Amos, glowed with happiness as she posed in a beautiful thin white dress while surrounded by nature.
Shannon Amos, the daughter of 80-year-old Hollywood actor John Amos, is among celebrity daughters whose beauty is timeless and enduring.
While others rely on advanced beauty enhancements, Shannon has been loyal to an all-natural routine, which has helped her achieve a glowing look that registered on her post on Instagram on October 23.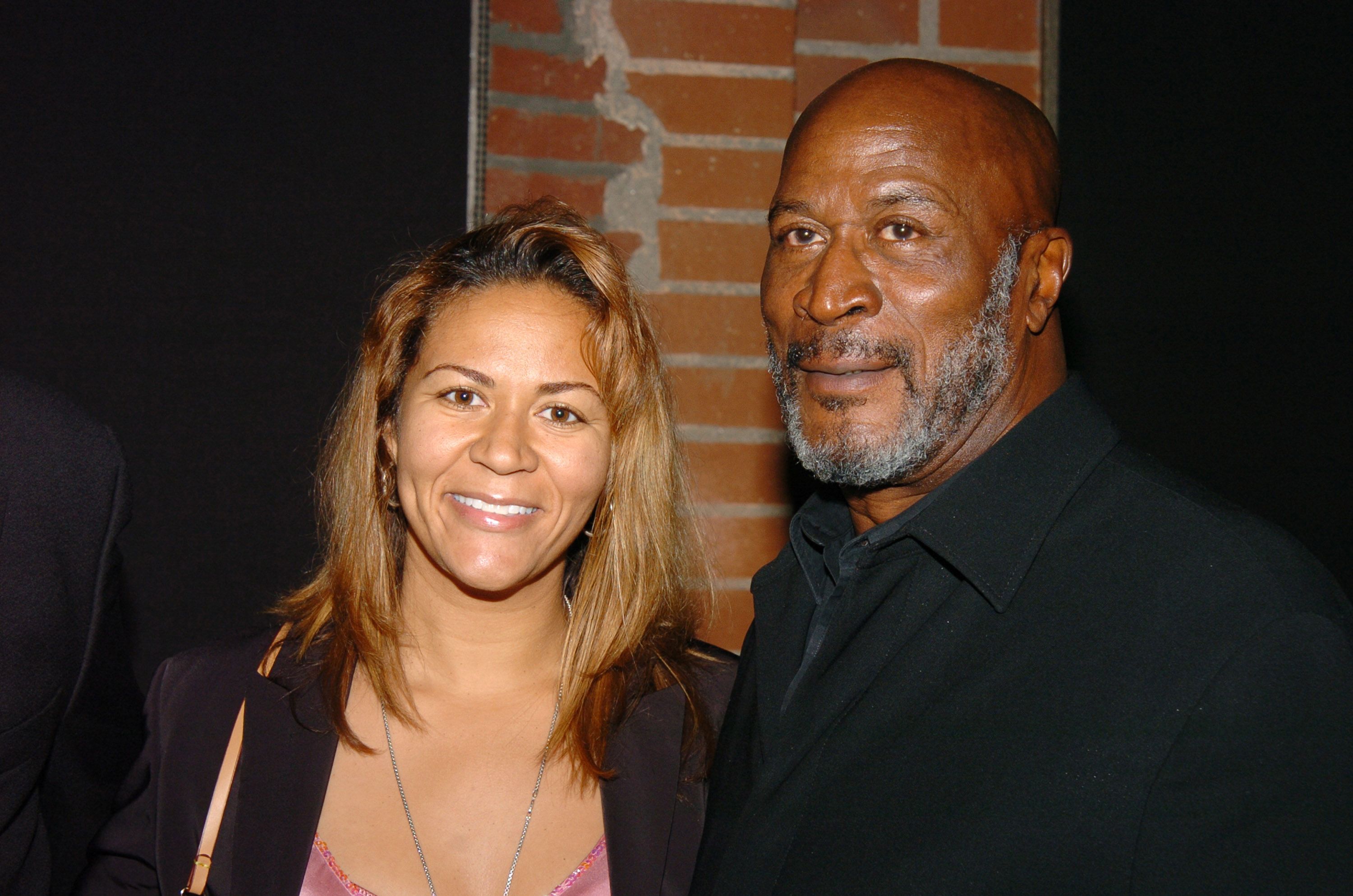 GLOWING WITH HAPPINESS
In the picture, Shannon sits on the stairs that are part of a wooden house above her, encircled with lush trees and plants. The picture is one of the most refreshing snaps she has shared.
The renowned executive producer is in her best self whenever her feet take her to breath-taking wonders of nature. While gazing off camera, she gave a sweet laugh, her best accessory.
John's daughter looked glowing from all angles. She donned a thin white dress and a printed turban. She also slipped on a cute ring to complete her make-up free look.
JOHN'S BEAUTIFUL ANGEL
Many fans shared their thoughts about Shannon's picture in the comment section. One female fan wrote that Shannon's angelic presence reminded her of heaven, while another noted that she is a goddess.
Other fans adored how poetic Shannon was in her caption. Some also described her as a "beautiful angel," while another fan added:
 "Ahhh gorgeous!! You are GLOWING ???"
A RENOWNED SHOW PRODUCER
Shannon was exposed to Hollywood at an early age as the veteran actor used to bring her on the sets of various TV sitcoms such as the "Good Times" and "Coming To America."
John encouraged Shannon to learn the business side of the entertainment industry. After years of hard work, the Afterglow Multimedia founder became a successful show producer and creator. 
John will be reprising his role as Cleo McDowell for "Coming 2 America," the sequel to the 1988 classic movie.
NEW MOVIE BREAK 
With his daughter's impressive career in the entertainment industry, John will continue to support Shannon's creative endeavors. The actor was best known for playing the role of James Evans Sr. in the 1974 hit series, "Good Times."
Though his character was pulled out due to race issues, John is still grateful that he was able to show his acting skills on TV. This year, John's superb acting performance will be seen again, this time on the silver screen.
John will be reprising his role as Cleo McDowell for "Coming 2 America," the sequel to the 1988 classic movie, "Coming to America." He will star in the film together with comedy actor Eddie Murphy.
Meanwhile, Murphy recently won his first Emmy Award, bringing home the Outstanding Guest Actor in the Comedy Series award for his appearance on the show "Saturday Night Live" last year. 
The 59-year-old comedy actor was in good spirits when he accepted his award. Feeling elated over his win, Murphy thanked the award-giving body for giving him his first Emmy Award.