Nick Cannon Shares a Photo Posing with His Three Kids on a Playground in Cool Face Masks
Actor and TV personality Nick Cannon took to his Instagram page to share a sweet photo of himself and his three kids wearing cool facemasks as they had some fun on a playground.
Although many people perceive talented actor Nick Cannon as a playboy, one thing that cannot be debated is his devotion to his kids and how much he dotes on them.
Cannon has fathered three kids: 8-year-old twins Moroccan and Monroe, and youngest son Golden, 3. Despite having kids from different women, Cannon is still very involved in raising his kids.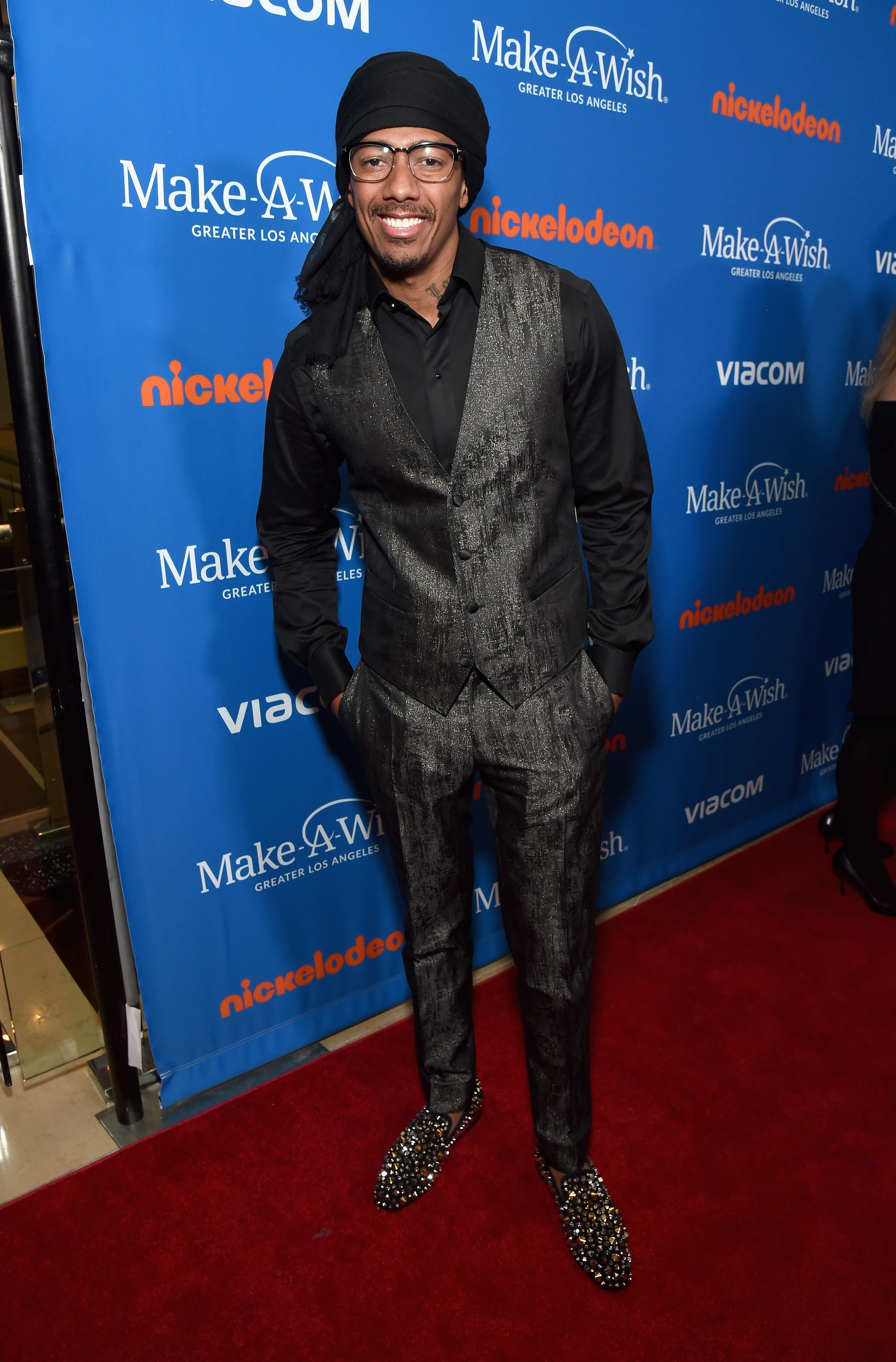 The proud father recently took to his Instagram page to share a cute selfie with his children as they enjoyed some bonding time in a playground.
In the picture, the kids wore fancy face masks while Cannon had his face entirely hidden behind a black face mask, face cap, and black hooded top. The father of three shared the photos with the caption:
"When the whole squad lit!! How we pull up to the playground! #CannonGang."
While Cannon opted for an all-black outfit, the kids sparked some life into the picture with their colorful outfits. Monroe matched her pink facemask with a pink top and blue denim while Moroccan paired a facemask carrying the "Batman" logo with a blue top and matching face cap.
Completing the pack is Cannon's youngest child: son Golden, who had his hair neatly braided and wore a black and white facemask on top of a red long-sleeved top.
While speaking about his failed marriage, Cannon dropped the bombshell that he does not believe in marriage anymore.
The "Love Don't Cost A Thing" actor welcomed his youngest son, Golden, with his ex-girlfriend Brittany Bell in February 2017. The 40-year-old actor broke the news of his son's birth on his Instagram page alongside a picture of himself cradling his baby boy.
Over the years, Cannon has been very vocal about his fatherhood experience. During the recent nationwide protest sparked by the death of George Floyd due to the high-handedness of some cops, the TV host revealed his kids fear the police. 
Cannon, who shares his twins with iconic singer Mariah Carey has also opened up about his 8-year marriage to the singer. The former couple tied the knot in 2008 and eventually split in 2016 after welcoming their twins in 2011.
While speaking about his failed marriage, Cannon dropped the bombshell that he does not believe in marriage anymore. He buttressed his point by claiming he is not good with relationships.
By his account, Cannon is not very good when it comes to romantic relationships. Still, he has found a way to manage the relationship with his kids, which is evident in their very close bond.