Watch Viral Video of a Black and White Cat Running the Wrong Way down an Escalator
So close, yet so far! A cat took over the internet for trying to get to the bottom of an escalator even though it was running the wrong way.
The internet is filled with cat videos. Some of them are grumpy; some are hilarious. This black and white cat from China is stubborn, to say the least.
In the short clip shared by Ms He on Douyin, a Chinese version of TikTok, a cat is seen running down an escalator trying its best to reach the lower floor of what is supposedly a library in eastern China's Suzhou.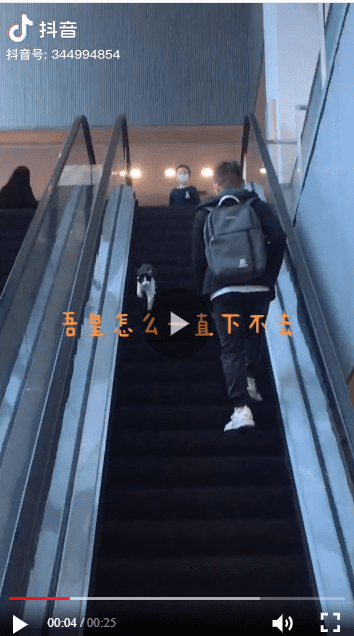 STUBBORN CAT
What it didn't fully grasp, though, was that it was running the wrong way. As it kept fighting the natural way of things, a young man got on the escalator and passed right next to it, almost as if showing the cat where the problem was.
The cat stopped for a second to see the man but simply ignored him and kept rushing down. When it was a few feet away from its goal, it just stopped, realizing its defeat.
As expected of a video of a cat doing something funny, it went viral in no time, surpassing the six-million mark in less than a week. According to Ms He, the stubborn little animal eventually got tired of breaking the rules and just went back to the top of the escalator.
The cow was not in the mood for being gentle again.
HANGRY COW
While this cat's video is certainly worth watching, felines are always making headlines for their hilarious mishaps. Cows, on the other hand, rarely attract as much attention.
That was until a hungry cow headbutted a man in India to steal his food earlier this month. In the CCTV footage, the animal appeared chasing a man holding a bowl of goods.
Initially, the massive beast gently pushed him as if it was gently asking for food. The man, however, didn't pay attention.
The cow was not in the mood for being gentle again, so it sent the man flying into the air and down a hole that happened to be in front of him.
As some bystanders were helping the man get out of the hole, the cow was uninterestedly eating the scattered vegetables that scattered all over the floor after the attack. Never mess with hangry (hungry and angry) animals!